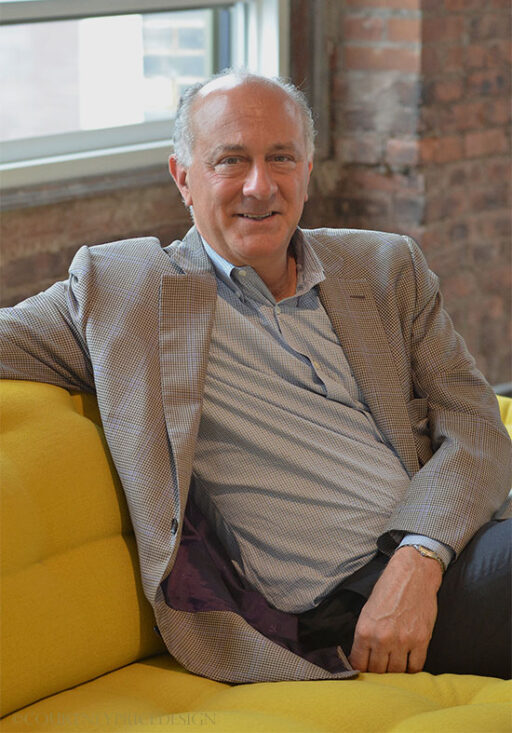 Di Anna e Maria Sciacca
Colors and artistic shapes combine to create unique pieces of furniture in the new collection by Elizabeth Garouste. Ralph Pucci presents the collection at his art gallery built in a penthouse loft style in Manhattan, New York. The exhibition showcases Garouste's plaster glass works: table lamps, mirrors, chandeliers, sconces, consoles, dining tables, and side tables with tabletops including materials like mosaic, raffia, and rope, crafted at the Ralph Pucci International's sculpture atelier. The plaster glass is a mix of plaster and resin that makes the material suitable for both indoor and outdoor use. Plasterglass can be pigmented sanded or waxed to realize a particular design, sometimes incorporating other materials like glass. The plaster glass works by other designers are generally realized in white, grey, black, and terracotta, mostly neutrals while the collection of the artist Elizabeth Garouste plays with vibrant colors, introducing a new material: mosaic.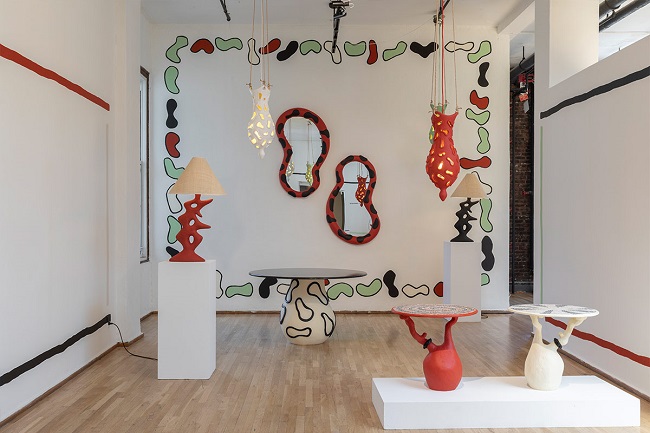 A creative, innovative artist, Ralph Pucci began fabricating mannequins for fashion designers and for exhibitions, his mannequins are exhibited in the show "The Art of the Mannequin" at the Museum of Art and Design in New York, and he collaborates with many artists: Pierre Cardin, Anna Sui, Maira Kalman, Rebecca Moses, Andrée Putman. In 1989  he opened the Ralph Pucci International,  luxury furniture lighting and artwork which are exhibited at his showrooms located in the cities of New York, Miami, Los Angeles, and London. Ralph Pucci also designs and produces his own furniture pieces, his collection of furniture and lighting is inspired by the "roots" of modernism, it's a classic collection that shows quality and elegance. As a gallerist, Ralph Pucci represents many artists: Hervè Van Der Straeten, Paul Mathieu, India Mahdavi, John Wigmore, Richard Meier, Fabio Maria Micucci, Patrick Naggar. The exhibition "Beans" by Elizabeth Garouste is on view at Ralph Pucci in New York and will travel to London in September. For information on the next collections & exhibitions: www.ralphpucci.com
GALLERY
Ralph Pucci International
Ralph Pucci announces a collection of wonderful glass sculptures crafted by artist  Sébastien Léon with Mirage. A debut collection of 19 unique glass light sculptures.  Léon is known for creating beautiful, sculptural art with hidden functionality, and in Mirage he explores the illusions of light and glass games. Léon transforms geometrically blown glass cubes into semi-anthropological shapes through the application of flame and gravitational forces. Each sculpture emerges and has its own unique shape and texture.  The name Mirage alludes both to the sand origins of glass and to the special effect created by placing light behind the mirror. The Mirage exhibition opens on October 26th at Ralph Pucci International in Los Angeles.