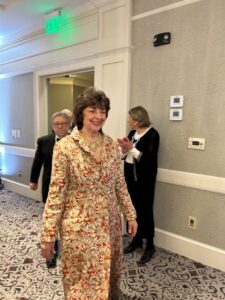 Cav. Dr. Gilda Battaglia Rorro Baldassari has been very active throughout her 50-year professional career as an educator, honorary diplomat, and actress, but the past 14 months have been remarkable.  On 1 January 2002, she was selected as the first national Donna Distinta recipient by the Conference of Presidents of Major Italian American Organizations in the United States (COPOMAIO). In May of that year, she and her daughter Mary joined the COPOMAIO trip to Rome, where they attended a private audience with Pope Francis I, His Eminence Pietro Parolin, Secretary of State at the Vatican, and numerous other officials.
Dr. Rorro addressed the Secretary of State, his designated officials, and the other tour attendees in a Vatican conference room. She spoke about the status of The Universality of Italian Heritage curriculum project (of which she is the Chairperson since 2003) of the New Jersey Italian Heritage Commission. She mentioned the development of teacher-friendly education videos on current contentious topics such as Immigration, including the four voyages of Christopher Columbus to the New World, and her efforts in working with her "Columbus Statue Restoration" project in Trenton, New Jersey.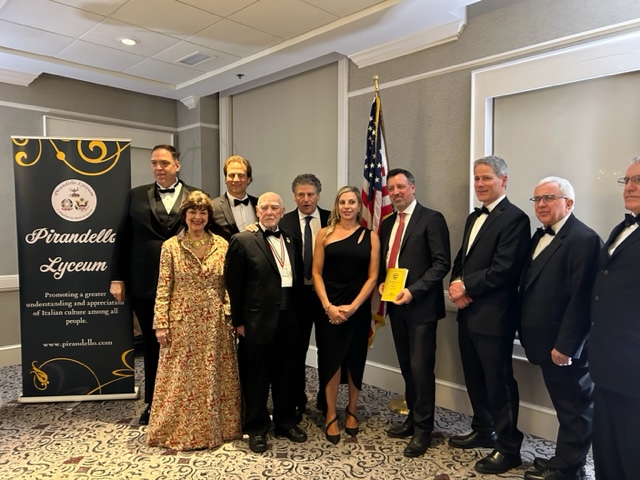 Another video was recently finalized on the Italians and the Holocaust, which includes the role of Pope Pius XII in saving Jewish lives during the Holocaust. The latter was developed in consultation with the New Jersey Office of Holocaust Education. At the conclusion of her remarks, Cardinal Parolin commented publicly that he considered Dr. Rorro's curriculum overview to be most relevant for bringing mutual understanding and respect to all people.
On returning from Rome in June she received the International Italian American Educators Award, and the Filitalia International & Foundation Heroes Award in recognition of her: "courage, dedication, patriotism, strength, and sacrifice towards our countries and communities."
Arcadia University, her alma Mater (formerly Beaver College), conferred two Certificates of Appreciation in appreciation of her volunteer service in 2021-2022.
The Ocean County Columbus Day Parade Committee unanimously chose Dr. Rorro as the 2002 Parade Grand Marshal in Seaside Heights, New Jersey.
Dr. Rorro gave several presentations on the curriculum in Toms River and virtually for the Filitalia organization's Valentine Serenade titled: The Many Faces of Love. Another focused on her book: Gilda, Promise Me, and a brief chapter titled From Southern Italy to Southern New Jersey. The former Italian Ambassador to the Dominican Republic, Hon. Andrea Canepari, asked her to compose the piece in his work titled The Italian Legacy in Philadelphia: History, Culture, People, and Ideas. At the launch of the latter, Joseph P. Lucia, the Dean of Libraries at Temple University, formally accepted both books into the Temple University Library.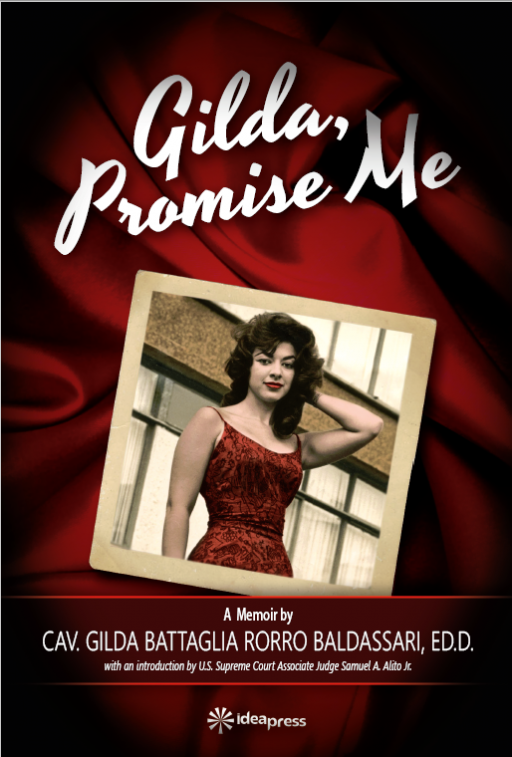 The Gemellaggio (Sister City) project initiated with Dr. Rorro between Umbria and New Jersey is ongoing since 2006. In March, Dr. Rorro hosted an Italian delegation from Cascia and Monteleone di Spoleto at her home. Students and faculty from Umbria attended with representatives from Nottingham High School in Hamilton Township, as well as the Principal of Our Lady of Sorrows Elementary School, Maureen Tuohy. The Mayor of Hamilton Township, Jeffrey S. Martin, the Superintendent of Schools in Hamilton Township, Scott R. Rocco, Ed.D., building principal at Nottingham High School, Frank Ragazzo, Giulia Vallucci, teacher of Italian and tour organizer, and presidents of several Italian American Organizations: The Amici della Lingua Italiana, Janis Morelli, Esq., and Gregorio Candelieri of Filitalia, also attended. In June, Giulia Vallucci will escort her students from Nottingham High School to visit their counterparts in Italy.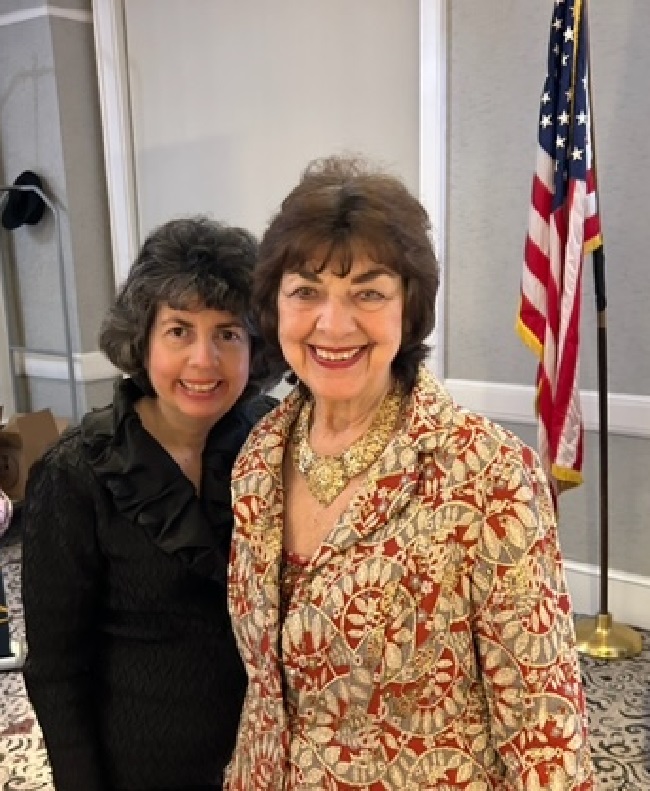 On 1 April, Dr. Rorro was proud to be one of the honorees in Boston, Massachusetts, to receive the Pirandello Lyceum I Migliori in Mens et Gesta: The Best in Mind and Deeds, 2023 Honor Awards. Her category was as an Italian Culture Advocate, Educator, and Author. Boston Magazine has called the I Migliori Award the most prestigious honor to be received by a person of Italian descent.
Dr. Rorro is scheduled to be the guest speaker at the Columbus Citizens Foundation in New York City on 16 May.