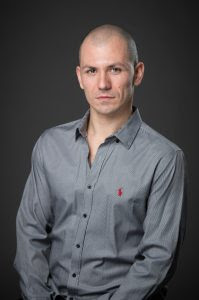 Interview by Tiziano Thomas Dossena
Antonio Pio Fini is an Italian dancer, choreographer, director, and producer. In 2015 he founded Fini Production LLC to fulfill his desire to showcase artists and companies, creating and producing all the while. In 2011, he founded the "Alto Jonio Dance Award" in Villapiana Lido, Calabria, in the South of Italy, and in 2013, the "Italian International Dance Award" in New York, now united under "Fini Dance Festival." In 2016, he started the "Fini Dance New York Showcase" in Florence during "Danza in Fiera," the biggest dance fair in Europe. He also started the TV Show "The Audition," which became a documentary for the Italian National tv channel RAI 5 and Amazon TV.
L'Idea Magazine: Hello, Antonio. critics state that you "merge athleticism with art, bringing fluid energy to the simplest of intentions." I understand that you began your career dancing tarantella, horseback riding, and studying Martial Arts in Villapiana, Calabria, Italy, where you were born. Is your style of dancing therefore somewhat related to these early activities? 
Antonio Fini: Definitely my background influences my dancing, especially in my own choreography.  My last work "Summer Spirit" to music by Verdi definitely had a folk influence (stamping in the tarantella) and equestrian elements in it. The dancers gallop into a circular formation for the last sequence of work. I remember asking the dancers to pivot one side of their body toward the center the way a horse does going in a circle. I rode horses before I started taking dance classes.
As an artist, I'm aware that nothing is created from nothing. Everything comes from somewhere. Sometimes we are aware of it; sometimes we are not.
One branch of  Modern Dance in America came out of Ruth St Denis and Ted Shawn, who married and formed a company that toured the world called Denishawn, out of which came Martha Graham. (
MarthaGraham.org
) Both Shawn and St Denis were inspired by world folk forms outside of the European traditions from which ballet had evolved.  Folk forms in turn were inspired by animals, birds, and by movements in life. A lot of my influence comes from my training in the Martha Graham Technique,  but after dancing for over ten years for Michael Mao I'm also very much influenced by him. (
MichaelMaoDance.org
)
L'Idea Magazine: When did you decide that you were going to have a career in dance?
Antonio Fini: I was already 18 when I decided that I was going to be serious about dancing. I didn't know exactly how, but I had the support of my family and that was very important. I was also lucky because people believed in me, encouraged me, and gave me opportunities. When I would hear negative comments such as "too late, no money…no dance jobs… it just made me more determined to succeed. I was born under the sun sign of Aries, in rugged Calabria, with half Albanian blood…all pointing to being stubborn.  I don't think we choose to be dancers…dance chooses us.  Once bitten by the dance bug you can't do anything else. Dance stays with you in different ways. Maybe not dancing on stage but moving is very important for the soul. And that stays always with you.
L'Idea Magazine: You were a company dancer with Michael Mao Dance, one of the foremost modern and contemporary companies of multicultural performers in New York City. How long were you with that company and what did you carry with you from that experience?
Antonio Fini: I danced for Michael Mao dance for more than 10 years. After the pandemic, the company is taking some time to get restarted,  but I continue working with Mr. Mao during my festival. I invited him every year to my summer school and I'm very lucky he always accepted.
As a choreographer, Michael was always very demanding and his repertory is varied and challenges different uses of my body. Through his choreography and his creative processes, as well as what he asks for rehearsing and performing his works I have become a better dancer and now I think also a better choreographer. Michael is also very knowledgeable in different areas of the arts, history, languages, and different cultures of the world. Working with him helped me expand the way I look at things. To support his dancing he began languages, literature, and cultures as a graduate student at Harvard when he himself was barely 23. He was the most influential person in my dance career, and in my life as a man. The most important things I take away with me from him are how to be a good person, to keep myself interested in details when it comes to art, and to continue learning and evolving. I hope one day I can continue to reset his works as I create new ones.
L'Idea Magazine: You were also a special guest with the Martha Graham Dance Company, the Erick Hawkins Dance Company, The National Ballet of Kosovo, the Staten Island Ballet, the Boca Ballet Theater, and the Mare Nostrum Elements. Could you briefly compare the different styles of dancing of these companies and explain what that meant for you, as experimentation, challenge, and experience?
Antonio Fini:  Dancing for a Ballet company is always a challenge but also fun. Ballet technique is demanding but the interpretation is clearer than that in modern dance. There is usually a story to entertain the audience or to please them. With modern dance, such as Graham or Hawkins, the message is not always easy to deliver. Modern dance can be elusive and communicates in different ways to the audience. Sometimes the feeling that the audience receives is different from the message that the choreographer wants to convey, which is perfectly fine and is sometimes actually better.
You see in modern dance what you want to see. I think that is beautiful. As a performer, I find fulfillment in giving myself fully to the movement and not to the story.
L'Idea Magazine: The Teatro Carcano Award, the Altomonte Dance Award, and the Stefano Valentini Award were three of the major awards you received. Would you tell our readers what each of these meant for you?
Antonio Fini: As modern dancers, we don't receive many awards so I feel very lucky I did!  The Teatro Carcano Award was given by the institution where I got my dance diploma. Receiving that award meant that I, a boy from Calabria, is 2 decades after being recognized by an institution such as Carcano in Milan. It is an affirmation of my achievements. The Valentino award was also very unexpected but satisfying because I was in my early twenties and I needed recognition for my choreography. The Altomonte Award is very special to me because it comes from a City in Calabria, not my hometown, but a town that is famous for sponsoring the arts, and that award was given to me as a producer and promoter of the arts. I wish every town would do that.
L'Idea Magazine: As a choreographer, you created works for the National Ballet of Kosovo, Roi Escudero, the Players of the Square, and the Company in residence at the Cathedral of St. John the Divine. Could you tell us more about that? 
Antonio Fini: The Players of the Square is the company in residence at the Cathedral of St. John the divine. Directed by Alessandra Belloni, it is a company with works from folk music to Commedia Dell'arte. Choreographing for them was a great opportunity to combine my Tarantella experience and model dance skills.
Roi Escudero is an actress from Argentina, she is also an amazing director. Working for her is like receiving a masterclass in theater. Often it becomes a collaboration of my improvisation guided by Roi's voices and crazy ideas.
Choreographing for the National Ballet of Kosovo was a different experience. It was my first full-evening show. 30 dancers and only 5 weeks to make it happen. After that first engagement, I returned as a guest dancer. They just celebrated their 50-year existence and I hope I will be working with them for the next 50.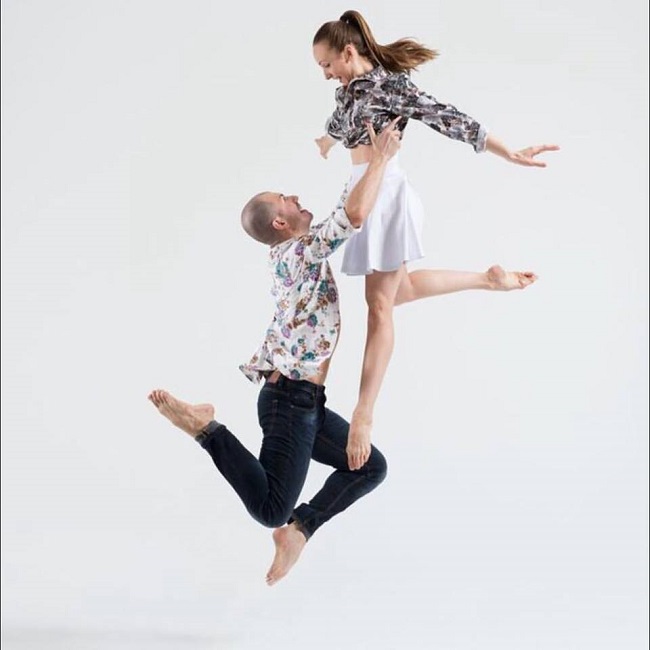 L'Idea Magazine: Could you tell us more about "La danza dei camorristi" for the New York City Opera at the Rose Theater at Lincoln Center, which you choreographed?
Antonio Fini: La Danza dei Camorristi was a wonderful occasion given to me by Alessandra Belloni. It was the first time I choreographed for an Opera, it was tarantella music but not folk, but in classical form. I wanted to faint, I was told is was tarantella, but I didn't think if would be classical. But without hesitation, I started giving steps to the dancers and in minutes the choreography took shape. The first rehearsal with the recording was not good, but one of the dancers was very smart and asked to do it again. I didn't say anything I just played the music and like magic, every step fell into place. That is the magic of making things work. When the work was ready I joined the dancers and I performed with them at the Rose Theater at Lincoln Center. It was an incredible experience.
L'Idea Magazine: Italy also had the opportunity to have you both as a dancer and a choreographer. Could you tell us what were the choreographies you created there?
Antonio Fini: In 2011 I started a dance festival in my hometown, Villapiana. Every summer I have the opportunity to be back there to run the activities, to dance, and to choreograph.
I had the opportunity to choreograph different works but one is very special to me.
In the summer of 2020 the pandemic wiped out our festival in New York, though we had a 4-week summer intensive in Villapiana in July and I asked the best dancer to stay 2 more weeks in August, and during this time I created a work I called Villahavana. Villapiana is a small village on the Ionian sea, very hot and balmy so I imagined myself to be in a steamy club in Cuba, where people enjoyed life and dance. The pandemic was hard for everyone but for those young dancers it was especially difficult; the stoppage was taking away from them the best years of their dancing lives. Training and rehearsing in a studio are crucial. Not only a special gift, but live instruction of actual space and instantaneous response are also essential to the art form of dance.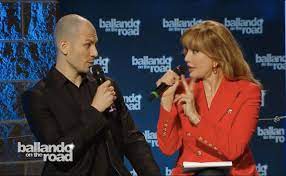 L'Idea Magazine
: But you also appeared on TV… 
Antonio Fini: in 2017 I started a collaboration with Milly Carlucci's new TV show Dancing on The Road, a spin-off of the famous show Dancing with the Stars. Milly Carlucci travels around Italy to find the best talents in dance, from amateur to professional. After this first round, Milly chooses 40 contestants to present in her TV show. During the TV show, I as a special guest judge pick 2 contestants who will move forward every episode to dance at Dancing with the Stars. From 8 finalists, the home audience decides who wins. I also choose a winner for FINI DANCE who will fly with me to New York to perform at my festival.
L'Idea Magazine: You also taught dance at the Martha Graham School of Contemporary Dance, the SLK Ballet School, and the Huntington Center for Performing Arts, throughout Italy, Spain, Switzerland, France, Kosovo, and Alaska… Did you find a noticeable difference in the students of these different venues? Do you enjoy teaching as much as dancing?
Antonio Fini: I have been teaching for more than 20 years, and the more I teach the more I change my idea of teaching. When I started I was teaching technique and for sure it was more fun to teach in a school where the students wanted to become professional dancers.  Now I'm more and more becoming a teacher of movement through which students learn about life. I can teach any type of student because it is not only about the technique but is how you find fulfillment in your studies. Everything you do is connected to who you are, the more you can challenge and fulfill movement in your body, with discipline the more you can discipline your life.
I also teach how it is not important to have dance as a job in life, but how movement is fundamental to leading a good life!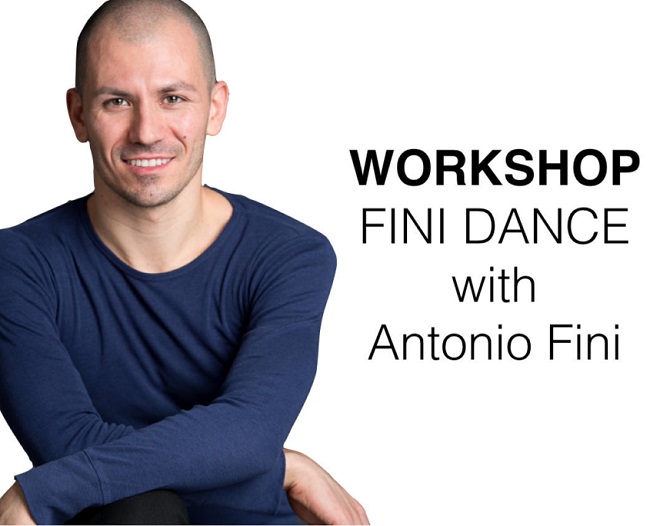 L'Idea Magazine: You are also a certified Pilates Instructor as well as a Reiki healer. How did these two subjects come about in your life? 
Antonio Fini: Both Reiki and Pilates came in into my life because of the need for healing. As dancers, we are always with some type of injury…
Reiki is a Japanese holistic practice that I started in 2009, with Reiki I've learned that sometimes pain comes from mental discomfort, by healing your soul you can heal your body. I started Pilates in Milan even before. I injured my back and my friend Elisa Tandura, a dancer at the Carcano theater, suggested we went to this studio she found. My body rejuvenated from the classes so when I  moved to New York I searched for a place to continue my practice and I found Sal Anthony movement Salon where I met  Mr. Anthony Macagnone. Boss, as we use to call him,  was an Italian American martial artist and chef, he had great knowledge of movement and taught me a lot. At that studio, I met a stunning woman from Israel named Not far Hagig. We became best friends. I went off dancing while she taught and evolved her method of using Pilates to train the body: the Nofar Method. Her studio is now one of the most popular and beautiful places to do pilates. Just after the pandemic, she asked me to join her and without really realizing it,  I became one of her main teachers (thanks to my "knowledge of movement and Italian charisma, as she said) with students like Brook Shields and Alexander Wang.
L'Idea Magazine: How much do you think your "italianità" influenced your choices in life and career?
Antonio Fini:
I feel Italian because that's where I lived the first 20 years of my life: I'm good at charming people the way Italians do, But I have now lived almost as long in the US. So I also evolved in, and learned a lot about, American culture. A mix of the two is who I am today.
My Italianità is in having ideas. The American side of my brain gives me the practicality to make things happen. My "American" Business mind made me take action to make it in dance, to create a brand that is now known worldwide.
L'Idea Magazine: Is the TV show that you filmed for Amazon TV going to be broadcasted soon? What was the show about?
Antonio Fini: Dance: the Audition, is a documentary about auditions in dance. In 2017 I decided to have cameras following the audition for my dance festival and throughout the process, I would have the opportunity to reveal secrets of the audition world. As I grow up I realized how my schools got me ready with technique but I really wasn't ready for auditions. I had to learn how to present myself.
With this documentary now broadcast on RAI 5, the cultural channel of RAI, we explore and talk about different themes in dance and especially auditions.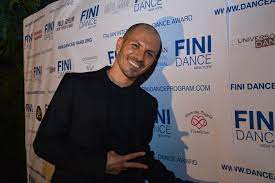 L'Idea Magazine
: Tell us something about your Fini Dance Festival, please.
Antonio Fini: Fini Dance Festival, also known as the Italian International Dance Award, or Fini international dance Award, is a celebration of Italian and International artists and companies from Italy and from New York, to perform in a spirit of exchange and collaboration. I started the Festival in Villapiana Lido which is my little hometown in Calabria, Italy. I was 27 and I didn't know what I was doing. I just wanted to put a show together. Without knowing much and with the help of my family and my artistic family, the festival became one of the most important turning points for young dancers in Italy, who come to the festival to study with the best teachers, see professional companies, encounter professional standards, and made a transition to further, focussed studies. The dance magazine DANCE IN-FORMA described the summer school as one of the best 10 in the world.
The same year I started a competition for choreographers in New York.  Together with cohost the Italian media star Tabata Caldironi, my good friend and now creative director of the festival we evolved into a full dance festival in Manhattan with summer school, a gala, and an awards ceremony. Honorees from the past include LUIGI, master of Jazz dance, Eduard Villella, Founder of Miami City Ballet, Terese Capucilli, Former co-Director of the Martha Graham Company, prima ballerina Assoluta Alessandra Ferri and many more. In 2017 Milly Carlucci, host of Dancing with the Stars Italy invited me to her new show Dancing on the Road to see all the Italian talents and pick one to give them the opportunity to study and perform in New York.
L'Idea Magazine: Where do you see yourself ten years from now?
Antonio Fini: that is a very difficult question. But I can say I see myself dancing, but probably more choreographing. I see myself producing dance, documentaries, and movies and running a bigger production company. Dance deserves more exposure. People need to dance more and I will continue my fight to help dancers pursue their dreams.
L'Idea Magazine: If you could talk to any person in the world, from the present or the past, who would that person be and what would you like to ask?
Antonio Fini: I believe that I would like to talk to Martha Graham. She passed away in 1991 when I was 9, so I never met her though I teach her technique and danced for her company, all via dancers whom she had when she was alive.
I hear stories of how difficult it was to work with her so I would ask her to coach me in a dance of hers I have danced in.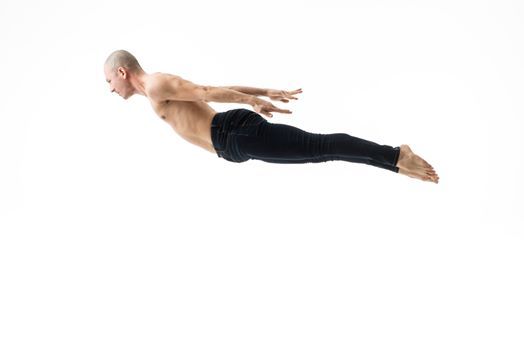 L'Idea Magazine: Any unrealized dreams or desires?
Antonio Fini: Hollywood! Be the star of a dance movie!
I really want to produce dance movies as well, documentaries, TV shows. Yes, I did produce a Documentary that is now on Amazon Prime and Rai 5 but the desire is definitely to be more in front of a camera and tell stories.
L'Idea Magazine: Describe yourself with three adjectives…
Antonio Fini: Stubborn, generous, funny…
L'Idea Magazine: A message for our readers?
Antonio Fini: I hope that readers will be inspired to follow their dream. In my life, I was lucky enough to follow them and to have a family that believed that dreams are possible. One more thing! Lock yourself in a room where no one can see you, turn on the music and DANCE.