Di Tiziano Thomas Dossena
"Una magnifica esperienza uditiva" potrebbe essere un modo per descrivere il concerto di Cristiana Pegoraro alla Carnegie Hall, lo scorso 16 novembre. Ma è stato molto di più… Giustamente intitolato "Itaca, il viaggio di un moderno Ulisse", il concerto è iniziato con selezioni da "Le quattro stagioni" di Vivaldi. Arrangiate dalla pianista stessa, le Stagioni vibravano con un'intensità senza pari e mostravano che l'abilità e la potenza di Cristiana Pegoraro con il pianoforte sono eguagliate solo dal suo talento come arrangiatore.
Seguì la Sonata Op. 27 "Moonlight" di Beethoven, e fu un'altra interpretazione sorprendentemente "fresca" che catturò ancor più il pubblico.
Tra un pezzo e l'altro, la signora Pegoraro ha colto l'occasione per presentare sia i pezzi sia i loro compositori.  Il suo evidente carisma è stato dimostrato anche dalla presenza dei tanti fan nel pubblico che l'hanno acclamata. Era chiaro che alcune persone stavano aspettando questo concerto non solo per sentirla suonare il pianoforte, ma anche per ammirarla ancora una volta…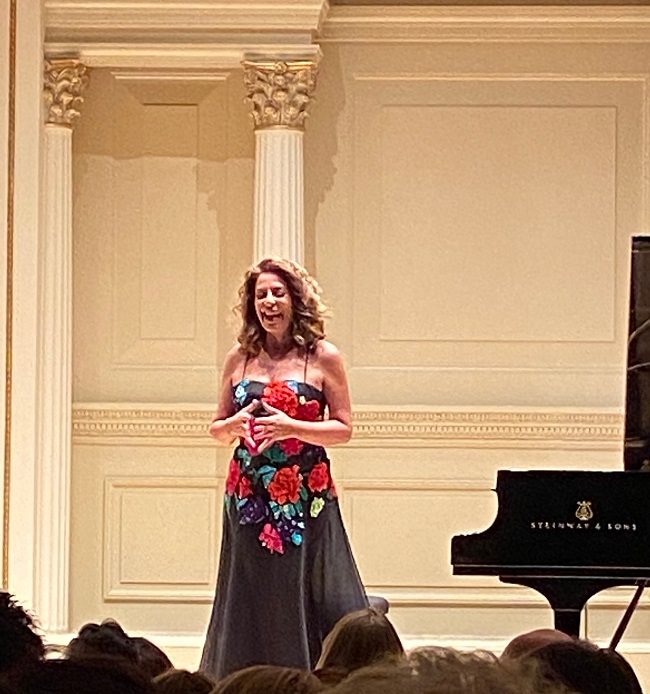 Preludi di Chopin Op. 28, n. 3, 4 7, 9, 15, 20, 24, eseguiti dopo "Moonlight", hanno riportato il pubblico ad un concerto per pianoforte più tradizionale, mentre l'aria "Largo al Factotum" da "Il Barbiere di Siviglia" di Gioachino Rossini, ultimo dei brani eseguiti nella prima metà del programma, ha indotto una celebrazione improvvisata anche se silenziosa da parte del pubblico,  che non ha potuto fare a meno di essere affascinato da un accordo così interessante e carico di energia. I sorrisi sui loro volti e le teste che ondeggiavano alla musica dicevano tutto…
Dopo l'intervallo, un premio è stato conferito alla pianista da uno dei Consiglieri del Comune di Terni per essere stato "Ambasciatore di San Valentino nel Mondo".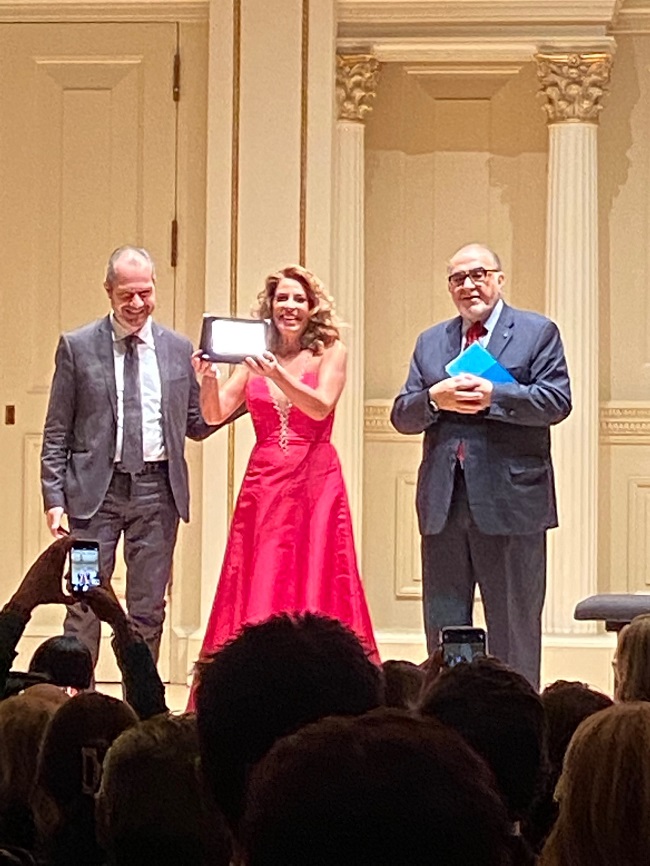 La seconda parte del programma è iniziata con la prima mondiale di "Colors of Love", brano composto da Cristiana Pegoraro e dedicato a San Valentino. L'ascolto e l'esperienza visiva sono  state intensi e hanno portato il pubblico in un regno diverso, assorbendo completamente la loro attenzione …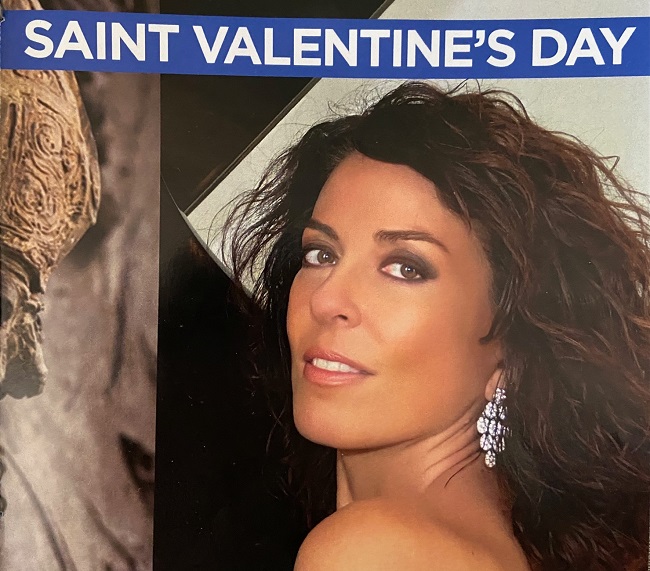 Ma ciò che seguì fu un'esperienza ancora più intensa. "Ithaka—The Journey of a Modern Ulysses" si è rivelata una potente serie di composizioni per pianoforte tanto divertenti quanto deliziose… Pegoraro ha mostrato in questa performance la sua abilità non solo nella sua splendida interpretazione dei brani per pianoforte, ma anche nella piena cattura degli spettatori, in tutti i sensi. Si tratta, quindi, non solo di un'esperienza uditiva ma anche visiva, in cui si può essere completamente presi dall'osservazione dell'attività delle sue mani e dell'intensità delle sue espressioni…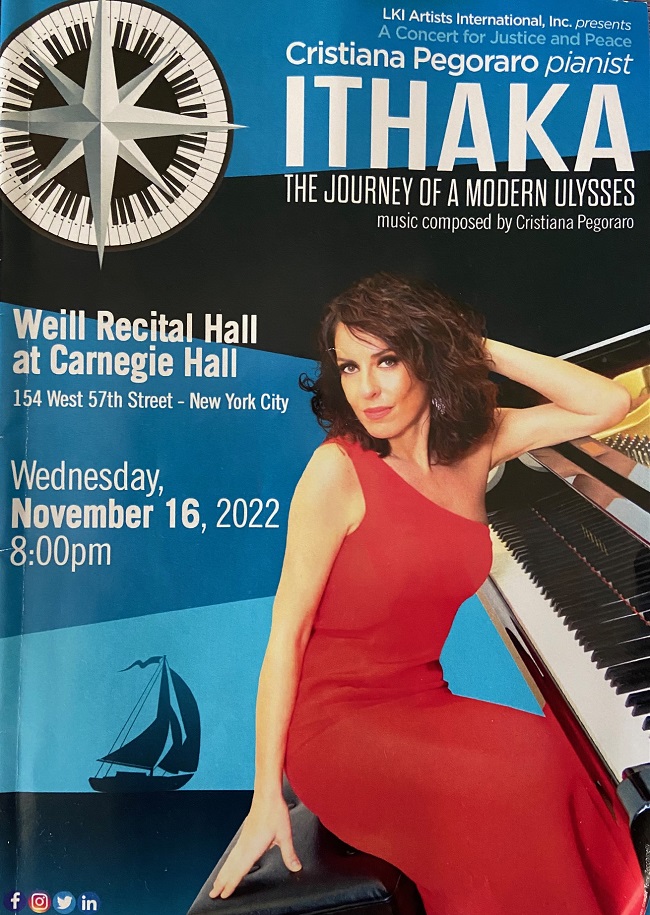 Un concerto meraviglioso che è stato molto apprezzato dal pubblico, che ha continuato ad applaudire ben oltre la norma… Cristiana Pegoraro ha dimostrato ancora una volta di essere una stella nascente nel mondo della musica internazionale.