By Victoria Averbukh
One of the largest metropolitan areas in the world, New York, is called the "melting pot" for a reason. According to the city's mayor's office, more than three million residents were not born in America, and 50% of the city's residents speak a language other than English at home. In total, more than 200 languages ​​are spoken in New York.
Throughout its history, New York has been and remains a major magnet for immigrants. Founded by colonists who arrived from Holland, the city experienced a large wave of immigration from Europe in the 19th century and several in the 20th century. If you are interested in reading about how the Dutch conquered the city, I highly recommend Edward Rutherford's novel "New York" — an amazingly easy read full of historical facts.
Nowadays, most immigrants come to New York from the Dominican Republic, China, Jamaica, Guyana, Mexico, Ecuador, Haiti, Trinidad and Tobago, Colombia, El Salvador, and the countries of the former USSR. New York now has the largest Chinese community outside of Asia; more Dominicans than in any other city in the world, with the exception of Santo Domingo; Puerto Rico's largest population outside of that country.
Not surprisingly, there are more ethnic enclaves in New York than in any other American city, and more often than not, newly arrived immigrants begin their journey in another country by looking for housing in these areas, among "their own". Such areas also attract tourists; there are even special tours of the "ethnic" New York.
The most famous ethnic areas in Manhattan are Chinatown and Little Italy.
Little Italy in New York City is a historic and iconic neighborhood located in Manhattan. Once it was the largest enclave in the city: in 1910, the immigrant community, mainly from the southern Italian regions, consisted of more than 10 thousand people and was engaged in over 50 quarters! Nowadays it is known for its rich Italian-American heritage, delicious Italian cuisine, and vibrant cultural atmosphere.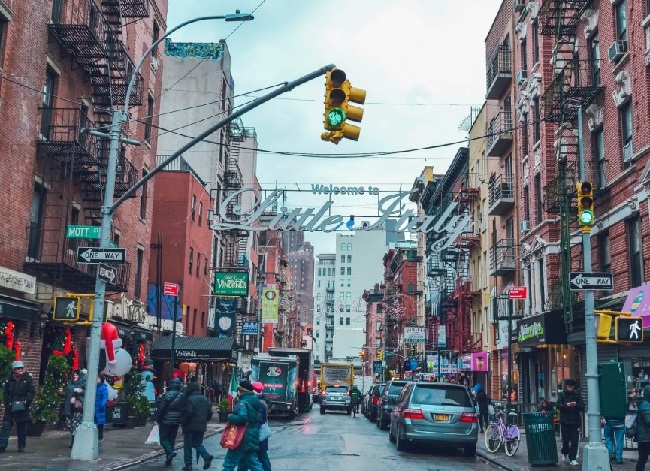 Little Italy's main street is Mulberry Street, which runs through the heart of the neighborhood. Visitors can explore the many Italian restaurants, cafes, bakeries, and shops that line the streets. Some of the most famous landmarks in Little Italy are Lombardi's Pizza, which is popularly considered the first pizzeria in the United States, and Ferrara Bakery & Café, known for its delectable Italian pastries and desserts.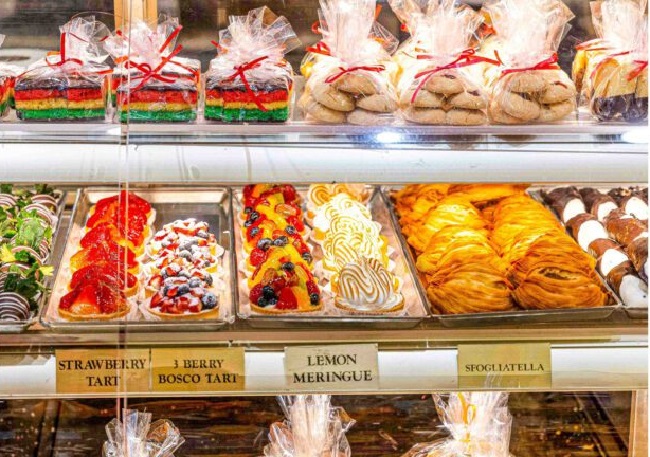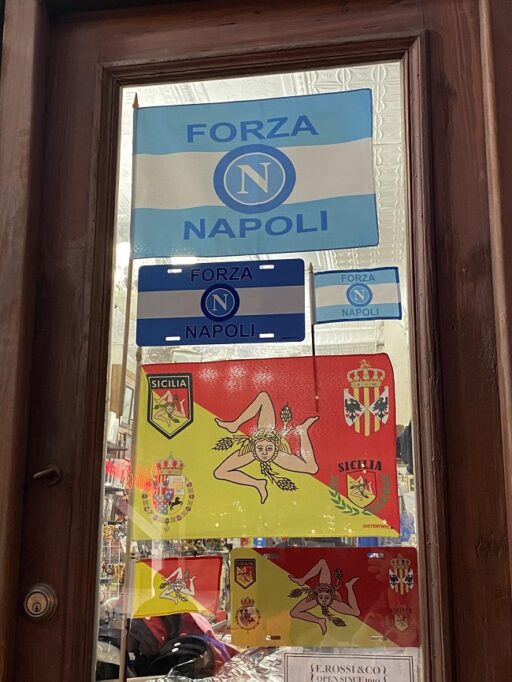 Over the years, the neighborhood has seen changes as the Italian-American population has decreased and the area has become more diverse. Today, under pressure from the fast-growing neighboring Chinatown, Little Italy is only 14 blocks, however, it is still a very cheerful area with narrow, European-style cobblestone streets where you can try a variety of Italian dishes – from cannelloni to caprese cake. Moreover, they will be prepared the way they have been prepared for centuries in Italy. The most popular holiday here is the festival of San Gennaro, which takes place annually in September.
Chinatown in New York is one of the oldest ethnic areas in the country and one of the most densely populated. It is home to a large Chinese community and offers an array of authentic Chinese restaurants, shops, and markets. People come here to try exotic products ranging from fruits to fish, which you can hardly find in ordinary American supermarkets. You may also want to visit Chinatown in February for the festival to celebrate the onset of the Chinese New Year. New York fashionistas especially appreciate Chinatown for the accessories their stores sell such as a "real" Louis Vuitton or Prada for cheap price.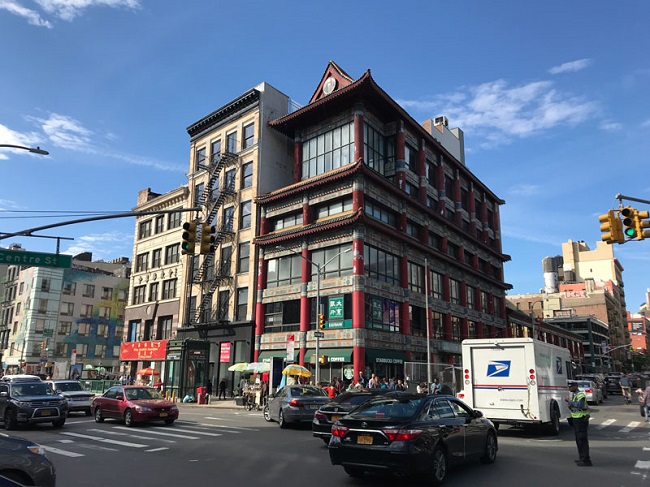 Part of Brooklyn is nicknamed by the Americans "Little Odessa". Indeed, Russian-speaking emigrants have chosen Brighton Beach since the 1970s and 80s, and the "Russian mafia" (named so not because of ethnicity, but because of the language immigrants spoke) even fought for a place in the sun with local gangs. Old-timers say that in the early '80s there was a large influx of Soviet emigrants with a criminal past — black marketeers, currency changers, and racketeers aspired to a good life. The criminal showdowns in those years were so loud that the Americans even made several films about the "Russian mafia", and this phrase entered the New York dictionary tightly. Brooklyn has long held the mark of the "Russian district", and until now you can still hear absolutely amazing phrases in Ruglish – a wild mixture of Russian and warped English. However, now the face of Brighton is changing – new immigrants from the former Soviet Asian republics are increasingly moving here, and immigrants who have long arrived from Russia and Ukraine and have already fully adapted to New York are moving to other, not-so-mono-ethnic areas. The modern Russian Brighton is a mini-USSR, where you can buy Ukrainian sweets and Belarusian goods, CDs of hits from the 80s, the latest literature sold in bookstores, and Uzbek herbs, which are not so common among Americans in pharmacies. You can try Ukrainian, Russian, Georgian or Uzbek cuisine like khachapuri, Russian salad, borsht, dumplings, pilaf and okroshka. According to the latest statistics, 84% of Brooklyn residents are emigrants from Russia, Ukraine, and Uzbekistan. Located in the neighborhood of Kensington, Brooklyn, Little Pakistan is known for its South Asian community, offering a wide range of Pakistani and Indian restaurants, grocery stores, and specialty shops. Williamsburg is home to a large Hasidic Jewish community, contributing to the neighborhood's unique cultural landscape.
Slightly less well-known is the Little Poland area in the Greenpoint area. It has a large community of Polish immigrants, the second largest after Chicago. Everywhere you will see the national symbol of Poland — a white eagle on a red background, hear the Polish language, and be able to taste real Polish pies and kilbass, as the Americans call it.
Koreatown, K-Town, or " Korean Way " is an area along 32nd Street in Manhattan, between Broadway and 5th Avenue, where representatives of the Korean community settle. There are restaurants, clubs, and the famous Korean baths here, many of which are open around the clock, which is what attracts Americans.
The Queens area is incredibly popular with people from India, Vietnam, Bangladesh, and Pakistan. Here you can always buy famous spices, aromatic blends, jewelry, and richly painted fabrics. It is also worth coming here to try real Indian curry and chutney sauce. People from the former Central Asian Soviet republics, the so-called Bukharan Jews, often settle here. In terms of popularity among Russian-speaking immigrants, Queens ranks second after Brooklyn. Jackson Heights is an incredibly diverse neighborhood in Queens, representing not only South and Southeast Asian but also Latin American communities. It offers a variety of restaurants, shops, and cultural events. Astoria is a diverse neighborhood known for its large Greek community. If one wants to try real Greek food or enjoy cultural events, this is the place for them.
The Washington Heights area was considered an Irish quarter a hundred years ago, when after the Second World War it was chosen by Jewish refugees from Europe, and then in the late 90s by Soviet immigrants. Now this area is considered Dominican – flags of the Dominican Republic hang everywhere in sight, mostly Spanish is heard on the streets, signs are mostly in Spanish, and restaurants offer authentic Latin American cuisine. Indeed, where else can you try real mofongo from green plane trees?
In Harlem, Little Senegal (or "Le Petit Senegal") spontaneously formed, where immigrants from Senegal, Côte d'Ivoire, Guinea, and other French-speaking African countries settle. There is also Spanish Harlem or El Barrio in East Harlem, famous for its rich Puerto Rican heritage and influence.
There are several ethnic enclaves in the northern Bronx. This area has historically been chosen by immigrants from Ireland since the time of the settlement of New York by the first European colonists. Irish Americans still live here for generations, celebrating St. Patrick's Day, wearing four-leaf clover pendants, and gobbling up "shepherd's pie" washed down with Guinness beer in the pub during the evenings. Here one can also buy incredibly expensive wool products, with the material delivered directly from Ireland itself, and silver jewelry with traditional Celtic patterns.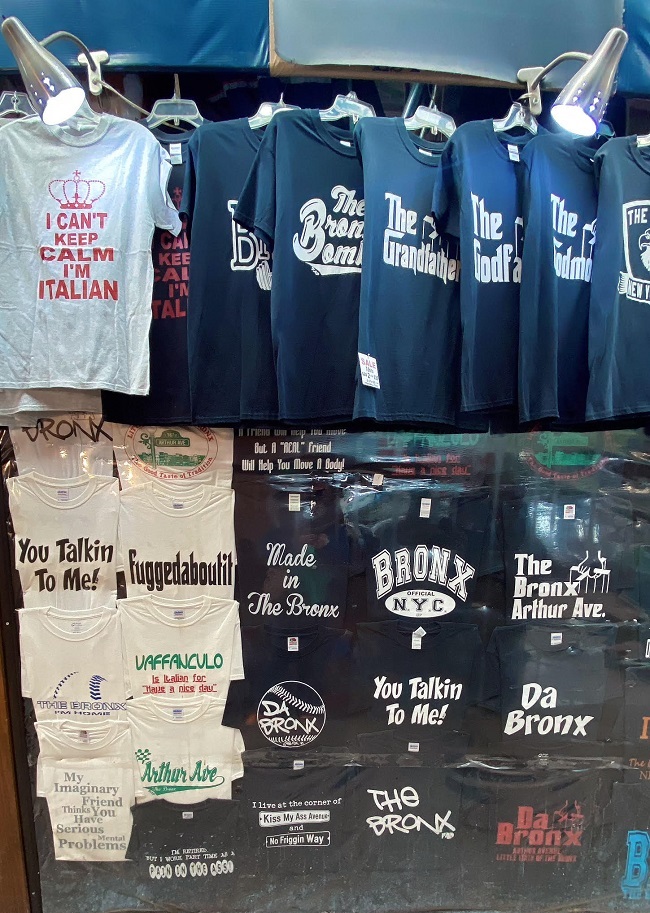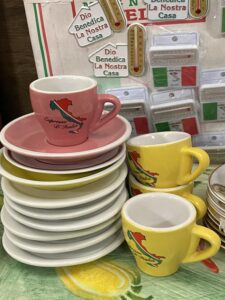 Once upon a time, Italians also settled in the north Bronx, and there is still a neighborhood known as Little Italy in the Bronx. However, it is much smaller and less well-known than the more famous Little Italy in Manhattan. The Bronx's Little Italy is located in the Belmont neighborhood, primarily centered around Arthur Avenue and East 187th Street. This area has a long history of Italian-American culture and has been known for its Italian restaurants, bakeries, and specialty food shops. Visitors can find an array of delicious Italian cuisine, including fresh pasta, pastries, meats, cheeses, and other traditional Italian products. The most popular spot is Arthur Avenue Retail Market, with food vendors and specialty shops all under one roof. The neighborhood is also known for its annual Ferragosto celebration, an Italian festival held in late August. But a lot of restaurants here represent more Albanian culture, not Italian anymore.
These are just a few examples of the many ethnic neighborhoods you can find throughout the diverse and culturally rich city of New York. Each neighborhood contributes to the city's unique character and offers a taste of the world's different cultures right in the heart of NYC.