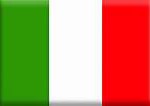 We are ready, as every year to follow the marvelous Biennale di Venezia Cinema festival with opur correspondent Isabella Rossiello. We'll have daily news and some interviews…..
Some of the films in the competition: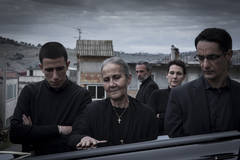 ANIME NERE (BLACK SOULS) – Competition
WORLD PREMIERE
by Francesco Munzi
with Marco Leonardi, Peppino Mazzotta, Fabrizio Ferracane, Anna Ferruzzo, Barbora Bobulova
produced by Luigi Musini, Olivia Musini
co-produced by Mario Conversi
production Cinema Undici, Babe Films, Rai Cinema
supported by MiBACT, On MY Own / in association with Amer / with the support of Eurimages
Italy / France 2014, 103 mins /WORLD SALES: RAI COM
The rich story of a criminal family from the Southern region of Calabria plays out like a contemporary Western, where the call to blood law and an emphasis on revenge are commonplace and acceptable notions of justice.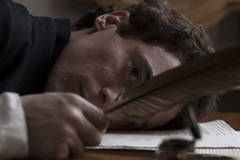 IL GIOVANE FAVOLOSO (LEOPARDI) – Competition
by Mario Martone
with Elio Germano, Isabella Ragonese, Michele Riondino, Edo Natoli, Massimo Popolizio, Anna Mouglalis
produced by Carlo Degli Esposti, Patrizia Massa, Nicola Serra
production Palomar, Rai Cinema supported by MiBACT
with the support of Regione Marche, Fondazione Marche Cinema Multimedia-Marche Film Commission, Regione Lazio
Italy 2014, 137 mins / WORLD SALES: RAI COM
Leopardi's childhood home is a library and a prison. The world is changing and Giacomo seeks connection with the world he has only read about. When he leaves home, Italy's high society opens its doors, but he doesn't fit in. In Florence, he falls into a love triangle with his best friend and the charming Fanny. In Naples, he is absorbed in the desperate and vital spectacle of the city. He ends his journey in the countryside near Mt. Vesuvius.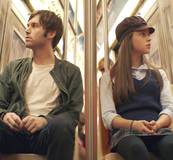 BEFORE I DISAPPEAR – Venice Days
INTERNATIONAL PREMIERE
by Shawn Christensen
with Shawn Christensen, Fatima Ptacek, Emmy Rossum, Ron Perlman, Paul Wesley
produced by Shawn Christensen, Paul Wesley, Terry Leonard
produced by Damon Russell, Lucan Toh
production Fuzzy Logic Picture, Wigwam Films
USA / UK 2014, 98 mins
WINNER OF SXSW NARRATIVE FEATURE AUDIENCE AWARD 2014
The movie takes place over the course of one sweltering night in New York City. The journey begins with Richie, a seemingly hopeless introvert, who has decided he has had enough with life. But as he is attempting to end it all, he gets a phone call from his estranged sister, Maggie. Though they haven't spoken in years, Maggie has found herself in a sticky situation and needs Richie to pick up her daughter from school.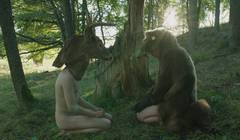 HE OVAT PAENNEET (THEY HAVE ESCAPED) – Venice Days
by J-P Valkeapää
with Teppo Manner, Roosa Söderholm, Petteri Pennilä, Pelle Heikkilä
produced by Aleksi Bardy/ production company: Helsinki-filmi
Finland 2014, 100 mins
WORLD SALES: THE YELLOW AFFAIR
A boy and girl meet at a custody center for problem youth. The boy has come to serve his obligatory civil service. The girl is one of the youths in custody, and she is constantly in trouble, a fire inside her, a lust for life that can't be quashed, or controlled. The boy becomes infatuated with the girl. He is a quiet one; a stutterer. But there is a fire inside him as well.
Rules, laws, punishment; the shackles of the hostile environment with no understanding around them can be broken. They steal a car and flee together. Thus begins a journey with endless escapes.
They Have Escaped is a film about fragile love, childhood dreams and the violence of reality.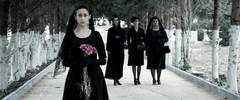 VILLA TOUMA – CRITICS' WEEK
by Suha Arraf
with Ula Tabari, Nisreen Faour, Cherien Dabis, Maria Zreik
produced by Suha Arraf / 2014, 85 mins
Three unmarried aristocratic Christian sisters from Ramallah have been unable to come to terms with the new reality of occupation and the mass migration of Palestine's aristocracy. One day, their orphan niece Badia, walks into their lives and turns their world upside down.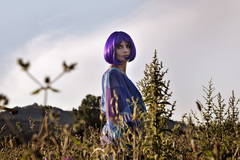 LA VITA OSCENA (THE OBSCENE LIFE) – Orizzonti
by Renato De Maria
with Clément Métayer, Isabella Ferrari, Roberto De Francesco, Andrea Renzi, Duccio Camerini, Anita Kravos, Miriam Giovanelli, Iaia Forte, Eva Riccobono, Valentina Bellé
produced by Gianluca De Marchi, Fabio Mazzoni/ production Filmvision, supported by MiBACT
in association with Riccardo Scamarcio for Lebowsky and Isabella Ferrari for Monochrome
Italy 2014, 85 mins
Adapted from the eponymous novel by Aldo Nove, the film La vita oscena (The Obscene Life) is a visionary, psychedelic journey. Left alone, after the sudden disintegration of his family, Andrea (Clément Métayer) seeks death but ends up finding life.
He sets off on a mind-blowing journey, speeding along on his skateboard as wild images merge with reality, distor- ting it.Waiting for the end that never comes – and never will. He passes through the visionary fire of dissolution, followed by the gaze of his mother (Isabella Ferrari). Until he finds the deeper meaning of his Obscene Life.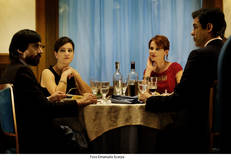 I NOSTRI RAGAZZI (THE DINNER) – Venice Days
WORLD PREMIERE
by Ivano De Matteo
with Alessandro Gassmann, Giovanna Mezzogiorno, Luigi Lo Cascio, Barbora Bobulova, Rosabel Laurenti Sellers, Jacopo Olmo Antinori
produced by Marco Poccioni, Marco Valsania
production Rodeo Drive, Rai Cinema, supported by MiBACT
Italy 2014, 92 mins / WORLD SALES RAI COM
The sated lives of the families of two brothers are thrown into turmoil by a terrible act of their teenage sons. How will the two men react to an event that shatters the precarious balance of their bourgeois existence? Freely based upon Herman Loch's eponymous European bestseller.