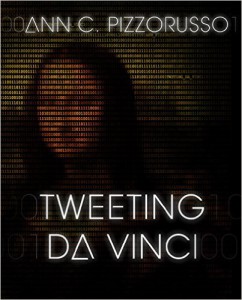 Ann C. Pizzorusso, author of the prize winning book "Tweeting Da Vinci" is coming directly from Naples, Italy to give a presentation on her book at the Garibaldi-Meucci Museum (420, Tompkins Avenue, Staten Island, NY) on October 29, 2015 at 2 p.m.
Pizzorusso is a geologist and an Italian Renaissance scholar. Her interest in the geological world brought her to get involved in several experiences such as drilling for oil, hunting for gems, cleaning up pollution in soil and groundwater until she concentrated her studies on the famous painting "Virgin of the Rocks" by the Italian famous painter Leonardo Da Vinci.
With her book and her knowledge in geology and in Italian Renaissance she shows the geological forces that contributed to make "Il Bel Paese" one of the most gorgeous states on earth. The geological world has influenced history, art, religion, medicine and culture of the Italian peninsula. It is, indeed, an educational trip in the discovery of a new world made of a fluid combination among all these and many other topics.
She depicts the beauty of Italy through artistic works or experiences of great personalities of the past. She surprised the reader revealing that those fantastic and fairy places actually are real.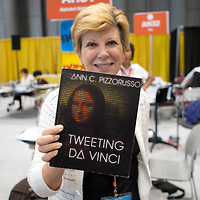 With this book and the interesting topics she presents in her book, she has won numerous awards for content and beauty.
It is a book that appeals  to a vast range of readers, being able to touch and explain in a concrete and visual way (through pictures, schemes and captions) several topics. This is the perfect book for those who love to know more about the details behind the Italian culture's genius such as the stones' meaning mentioned in the "Paradiso" by Dante Alighieri, or Leonardo Da Vinci's passion for depicting the environment with the same accuracy of the central figures, giving us a new interpretation of his painting.
The presentation will be accompanied by full color photos, painting and sketches extracted from her book.
Mark your calendar and this Thursday, October 29, 2015 join the Garibaldi-Meucci Museum to meet the author, know more about her and her winning book, to find an answer to your curiosity and to buy a signed copy. At the presentation will also be served light refreshment.