The Ocean County Columbus Day Parade is celebrating its 31st. year.  As always, the Parade was held on the Boulevard in Seaside Heights. This year it was held on Sunday, October 9th, beginning at 1:00 pm and as the three-day Italian Festival, it has become one of the most popular ethnic events at the Jersey Shore, attracting thousands of visitors from throughout Ocean County, as well as the tri-state area.
The Ocean County Columbus Day Parade Committee is proud to announce that Dr. Cav. Gilda Rorro Baldassari, was selected to serve as the Grand Marshal for this year's 31st Annual Celebration. Annually, the search committee receives several worthy recommendations. This year the committee felt that Dr. Gilda Rorro was worthy of this honor because of her long-standing commitment to the community, especially for her efforts on behalf of Italian Heritage and Culture.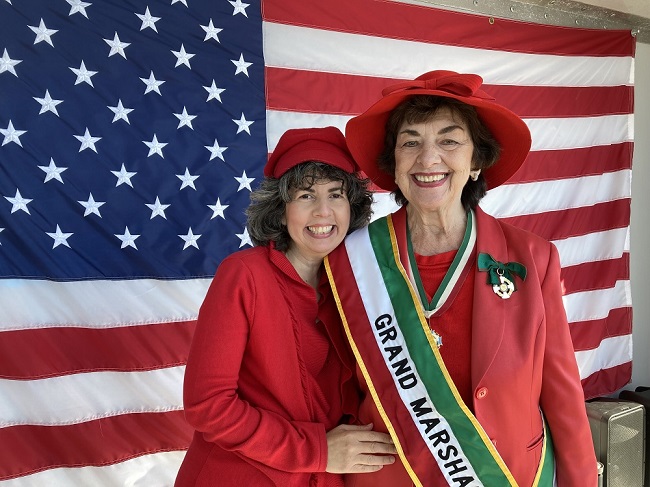 Gilda was born in Philadelphia, PA, on 15 March 1938. Her academic background includes a B.A. from Beaver College, which is now known as Arcadia University, University of Mexico, (24 credits), Trenton State College (College of New Jersey), and an Ed.D., Rutgers University. She was the Director of the New Jersey Department of Education's Office of Equal Educational Opportunity (Civil Rights Office), and Assistant Superintendent for Human Resources for the Trenton Board of Education.
Gilda, being proud of her Italian heritage and culture, served as Chairperson of The New Jersey Italian Heritage Commission (NJIHC). Since 2003, she has spearheaded its Universality of Italian Heritage curriculum. For 10 years she served as the Honorary Vice Consul for Italy, in Trenton, and was subsequently appointed Corrispondente Consolare (Consular Correspondent) for an additional 13 years. Currently, she has been appointed to the prestigious New Jersey Council of Education, and the National Conference of Presidents of Major Italian American Organizations in the United States. Dr. Rorro has always been in the forefront to preserve and promote issues of importance to Italians.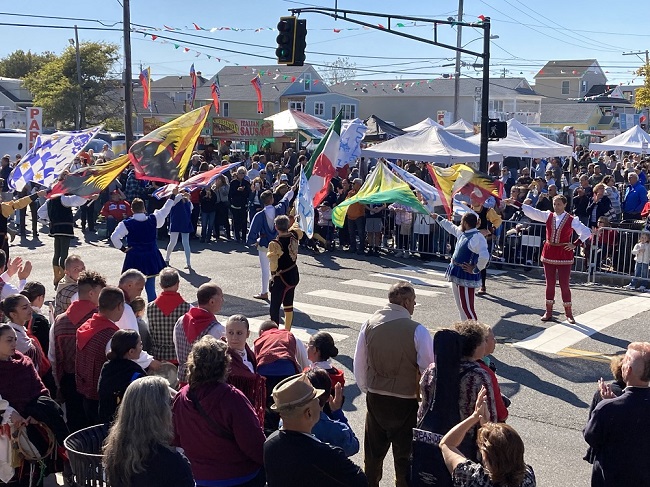 For all her efforts she has received three Lifetime Achievement Awards for volunteerism and civil rights leadership including a Jefferson Award from the United States Senate, the Citizen of the Year from the Trent Athletic Association in Trenton, Equity Leader of the Year from the New Jersey Department of Education and the Golden Disc 50 Year Achievement Award from Arcadia University. She was inducted into the New Jersey Equity Hall of Fame. Additionally, Gilda was Inducted into the Italian American National Hall of Fame. In May 2022, she received the international Columbus Education Award, directly from Italy.
As the Ocean County Columbus Day Parade celebrated its 31st year, and the past and future successes of the Italian Festival, it also honored Cav. Gilda Rorro Baldassari's selection as their 2022 Grand Marshal.
GALLERY