The Italian American Museum Presents
LE BEATRICI
Live monologue performance by Margherita Peluso, Stella Pecollo and Clara Francesca Pagone
Translated by Laurence Strangio and Margherita Peluso
Co-produced with Stefano Benni
Music by Juho Karjalainen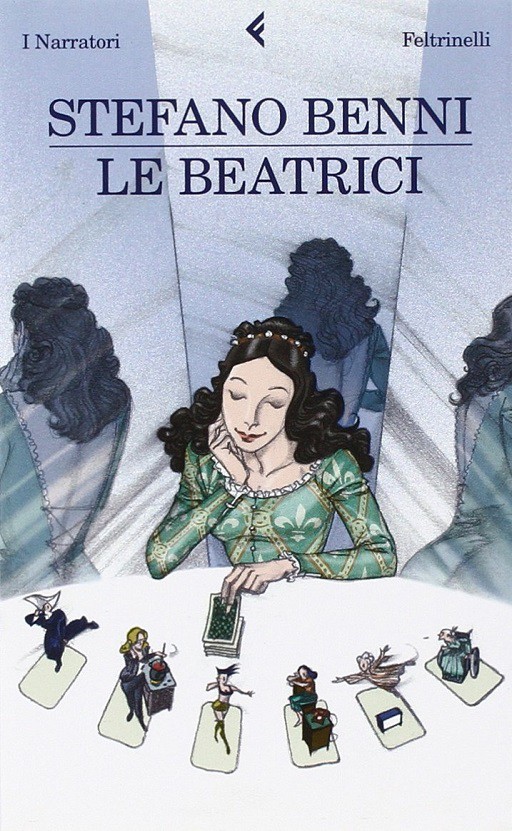 A live performance of Le Beatrici will take place on Thursday evening, June 25th at the Italian American Museum.  Le Beatrici is a series of exciting new monologues by popular Bolognese author Stefano Benni that explore our complex and troubled society through the eyes of contemporary women. "Benni writes about misunderstood women, women who are not what they appear to be, or on whom others project their desires, their expectations." (tuttoggi.info, March 2014)
Le Beatrici was created as an opportunity to show that there are young talented Italian actresses that need not be swallowed up by television. It was originally staged in 2011 as a workshop-production held at the Teatro dell'Archivolto in Genoa and has since been presented in Rome and Spoleto. Four of these texts will be presented:
Beatrice – performed by Clara Pagone
Suor Filomena – performed by Margherita Peluso
The Waiting – performed by Stella Pecollo
Mademoiselle Lycanthrope – performed by all
About the Author: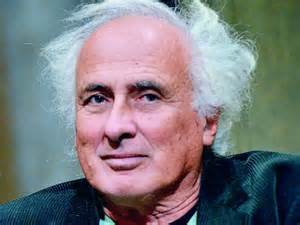 Stefano Benni is a satirical writer, poet and journalist who was born in Bologna in 1947. He is the author of over twenty novels and collections of poetry, translated into thirty countries and he currently works with the French newspaper Liberation. He directed and adapted the screenplay for the film Musica per vecchi animali (1989) featuring Dario Fo, and he has written for the theatre and developed and starred in numerous performances with various jazz and classical musicians. He wrote sketches for Beppe Grillo at the beginning of Grillo's career and now contributes to his online blog. He is the creator of Pluriversità dell'Imaginazione and Bennilogia, an online encyclopedia freely constructed entirely by its readers, dedicated to Stefano Benni and his literary world: http://www.bennilogia.org/index.php/Bennilogia
About the Performers:
Margherita Peluso trained at the International Lecoq School and in L.A. at the Gloria Gifford Conservatory, where she played "Serafina" in "The Rose Tattoo". At La Mama Theatre, Melbourne her many works include "Medea" by Dario Fo. She performed Commedia Dell'arte with Make A Scene. Film credits include "Blood Trust" for VCA. With Laurence Strangio she translated "Le Beatrici". Collaborating with Stefano Benni for this New York production.
Clara Francesca Pagone is a screen and stage actor having trained in Italy, Australia, UK and USA. Clara arrived to NYC for SITI Company's Inaugural Conservatory, now a proud Phoenix Theatre Artistic Associate & GF&CO Associate Member. Selected Credits: Nina in Pasquale & Williams' Nina With Boris, Gladys for Phoenix' Reading of Skin Of Our Teeth, Yelena for Michael Scholar Jr's Uncle Vanya, Nurse for Forkais' O.Rex, Cubism in Mee & Bear's A Very Serious Banquet, Kafka's Gregor in Barcia-Colombo & de Wit's The Secret Society of Forbidden Literature NYPL. International Bilingual Credits: Mia-Rose for Penang International Arts Festival Hi It's Me, Claudia for Italian Musical Spectacular Spettacolo, Robyn award-winning film Johnny Ghost. Improv Credits: Solstice Sounding Artist in Woloweic's Sounding Park www.clarafrancescapagone.com
Stella Pecollo is a poliedric artist who trained in Italy, UK and USA.She works since 10 years as professional actress/singer/performer in A- level productions like "Snow White the Musical"(national tour),"Il giorno in più"(feat.film)"Hollyoaks"(Soap), both in Italy and UK. Her next goal is to expand her job opportunities in the United States.
Thursday, June 25th, 6:30PM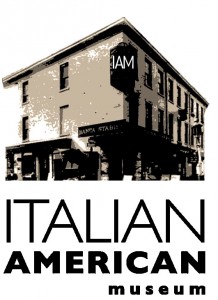 Italian American Museum
155 Mulberry Street
(Corner of Grand and Mulberry Streets)
New York, NY 10013