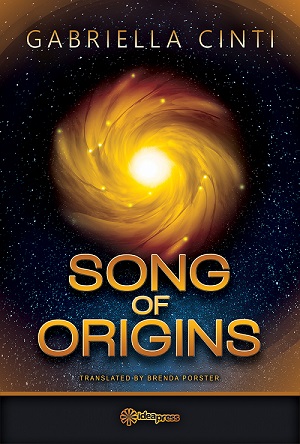 By Gabriella Cinti
TRANSLATED BY BRENDA PORSTER
"This book stands as an exploration of the beginning of life that takes the shape of poetry in a dialogue with the primordial forms of the living, with which the poet is intertwined in a chain of love as she weaves her emotional and intellectual discourse. Here we also feel the underlying vibrations of an inexhaustible search for the Primary Sense of Being, an investigation of the birth of consciousness that bears the sign of the divine spark within.
Reading these poems, we seem to listen to a voice like our own, a voice that rises beyond the wall of indifference, sounding out sharp and clear to pronounce fully meaningful words that move towards "the beyond the beyond" and the "elsewhere."
In this century of emotional desert and creeping nihilism, the soul can grow lazy at listening, but the collection "Song of Origins" by Gabriella Cinti (from her award-winning book "Prima") "conquers silence by a thousand centuries" and becomes a living stone in the cultural panorama. In it, all realities merge in a superior universal vision, while an upward movement connects time and eternity, matter and form, finite and infinite."                                                                                                   From the preface by Giovanna Albi
PUBLISHED: July 2023
PRICE: $13.50
Paperback, 112 Pages
LANGUAGE: English/Italian
ISBN# 978-1-948651-48-6
LIBRARY OF CONGRESS # 2023912632
The book PRIMA, from which all the poems of SONG OF ORIGINS are extracted, won several awards:
Judge's Special Mention, Casentino International Literary Prize, 2022.
Third Prize, Giovane Holden Literary Contest, 2022.
First Prize, Città di Mesagne National Poetry Awards, 2022.
Judge's Special Award, Città di Sarzana International Literary Contest, 2022.
Judge's Special Award Lucrezio, Premio Nabokov Literary Contest, 2022.
Special Critical Reporting, Lorenzo Montano International Poetry Contest, 2022.
First Prize, L'Arte in Versi International Poetry Contest, 2023.
2023 Franco Enriquez National Prize – City of Sirolo XIX edition, Poetry Section.
First Prize, Città del Galateo-X Edition, 2023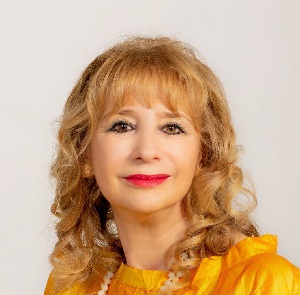 Gabriella Cinti, in art Mystis, was born in Jesi, near Ancona. She studied Modern Literature at the University of Genoa and completed her Ph.D. at Università di Roma 2 Tor Vergata. Poetry is presently her subject of study, as well as anthropology, archaeology of European languages, and etymology with a specific emphasis on ancient Greek poetry, which she also interprets in the framework of various art and theater events.
IDEAPRESS-USA.COM     email: [email protected]
To order the book, contact the publisher at the email above or through any Amazon website.
For interviews with the author or to receive a review copy, please contact: [email protected]