Intervista di ANNA & MARIA SCIACCA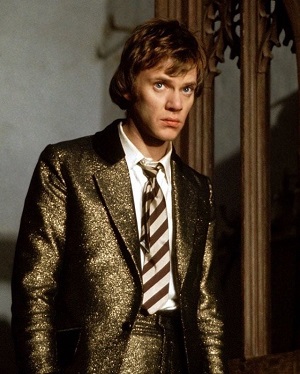 Le sue interpretazioni sono molto intense soprattutto quando si tratta di personaggi forti, Malcolm McDowell ha uno sguardo particolare che rafforza ancora di più la personalità del personaggio ma anche una grande esperienza di attore iniziata in teatro, una professionalità che ha portato anche nel cinema in film come: "Arancia meccanica" di Stanley Kubrick, "O lucky man!" di Lindsay Anderson, "Il bacio della pantera" di Paul Schrader, "Maggio musicale" di Ugo Gregoretti, "Il fiore del silenzio" di James D.R. Hickox, "Gangster n° 1" di Paul McGuigan, "The Barber" di Michael Bafaro, "Evilenko" di David Grieco, e molti altri.
L'Idea Magazine: Interpreti vari personaggi, ti viene in mente un'interpretazione più istintiva, più semplice per la tua recitazione e un'altra dove hai trovato più difficoltà nell'adattare la tua interpretazione perché credo sia necessario fare una distinzione tra la personalità dell'uomo e quella dell'attore.
Malcolm McDowell: Bene, penso di avere capito, interpreto tutti i tipi di personalità ma penso che le più forti sembrino essere le più pesanti; lo psicotico è di sicuro divertente, per un attore è sicuramente molto divertente lasciarsi completamente andare in una mente psicotica e può essere veramente affascinante perché puoi guardare questo uomo e sentire per lui. Mi piace stuzzicare il pubblico e fare in modo che veramente si innamorino di qualcuno nonostante sia un mostro, ma farò in modo che possiate innamorarvi o che comunque possa piacervi e vedere qualcosa in lui che forse è vulnerabile o debole o qualcosa a cui immedesimarsi e penso che questo sia una cosa veramente importante per ogni personaggio; sai mi piace svolgere vari ruoli e non solo dei cattivi, ho interpretato lo stravagante H.G. Wells in "Time after time", puoi solo svolgere i ruoli che ti vengono offerti e in genere a me sono sempre offerte le parti del cattivo.
L'Idea Magazine: Ma è più semplice per un attore svolgere una personalità psicotica o il ruolo di un uomo comune?
Malcolm McDowell: Penso che nessuna delle due è semplice ma è il mio lavoro, è di far sembrare che sia più semplice: è il mio lavoro di farvelo credere senza vedere nessuna delle ruote che girano e far vedere che il tutto è naturale; ma per raggiungere questi livelli bisogna fare tanto lavoro, lavoro nel dialogo, nel pianificare i movimenti. Infatti, i film si basano solo sui movimenti quindi ogni gesto che faccio è controllato, ogni singola azione, muovo la mano ed è per una ragione.
L'Idea Magazine: È molto importante essere naturali e spontanei
Malcolm McDowell: È spontaneo ma è sempre una spontaneità controllata, è pensata e completamente sotto controllo sai, e questo è molto importante perché questa è l'arte di recitare e l'arte è di essere sempre sotto controllo. Non puoi mai perdere il controllo, questo è molto importante per me, ma non voglio che nessuno capisca che sto recitando.
L'Idea Magazine: Penso che il lavoro di un attore è grande perché dà la possibilità di esprimere ogni tipo di sentimento
Malcolm McDowell: Si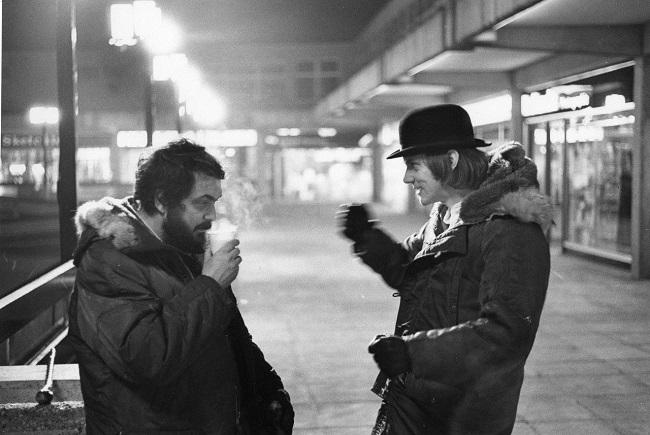 L'Idea Magazine: Di esprimere se stesso in tanti modi diversi, ma credo rimanga qualcosa nella personalità della persona dopo avere interpretato un ruolo, come se avesse una doppia personalità: in un momento sei un uomo con una tua personalità e allo stesso tempo ti devi concentrare per interpretare un personaggio.
Malcolm McDowell: Giusto, bene io sono un Gemelli!
L'Idea Magazine: Hai cantato veramente "Singing in the rain" nel film "A clockwork orange"?
Malcolm McDowell: Si
L'Idea Magazine: Ti piace la musica?
Malcolm McDowell: Si, sicuro che mi piace e se non avessi fatto l'attore sarei stato un cantante di musica pop, perché no! Sai, lo dico sempre, di sicuro posso cantare. Si, mi piace cantare e mi piace fare questo duro lavoro, in quel film ho cantato tre canzoni, mi è piaciuto tanto, sono molto portato per la musica.
L'Idea Magazine: Se potessi decidere, saresti attore o cantante?
Malcolm McDowell: Penso che sono più portato per fare l'attore. A volte penso che sono un po' geloso dei cantanti perché per essere in grado di cantare una canzone, se la puoi scrivere e cantare ed interpretare, è il tuo pezzo, la tua affermazione. L'attore dice le parole di un'altra persona, ti appoggi su un'altra persona, su un centinaio di persone, quindi è molto più difficile mettere uno stampo sul tuo lavoro in quanto l'attore si appoggia su tante persone e quindi sono sempre un po' geloso di pittori, scrittori e cantanti perché riescono a fare le proprie cose.
L'Idea Magazine: Qual è stata l'interpretazione più difficile?
Malcolm McDowell: Penso Alex in "A clockwork orange", uno dei più forti. Ma sai non tengo mai dentro di me un ruolo, come finisco lo dimentico, quello che ho detto, il dialogo e quando mi dicono puoi ricordarti quello che hai detto, assolutamente devo imparare tutto perché dimentico immediatamente, faccio così.
L'Idea Magazine: Ma dopo un film ti capita di rivivere il personaggio come se fosse una vera persona?
Malcolm McDowell: Oh si, voglio dire, per me è reale mentre lo faccio, ma non lavoro in maniera naturale, nessuna delle mie interpretazioni è naturale, sono veri ma non reali e c'è una differenza, cerco di migliorare il mio stile al massimo, per me recitare è uno stile perché altrimenti è noioso e non voglio svolgere una parte di una persona naturale perché quello lo si può vedere ogni giorno, cosa sto a mettere quello sullo schermo, non mi interessa. Quello che invece voglio fare è trasmettere un po' di magia al pubblico, voglio trasmettere un po' di magia ai personaggi che interpreto e portarli a uno stile che il pubblico potrà capire che cosa provo, quello che sono; questo è interessante.
L'Idea Magazine: Hai mai pensato di dirigere, di scrivere un pezzo da portare sullo schermo e se avessi l'opportunità che tipo di soggetto vorresti fare?
Malcolm McDowell: No, non voglio dirigere, non voglio essere vincolato a qualcosa e penso che il temperamento è uno solo, a me piace andare su diversi progetti, immergermi e muovermi in essi, arrivo in città, faccio il mio lavoro.
L'Idea Magazine: Ma se dovessi scegliere un soggetto, cosa ti piacerebbe fare?
Malcolm McDowell: Non ho mai voluto avere un ruolo specifico, un pezzo di Shakespeare forse, un pezzo piccolo di letteratura, no! Se fai così, succede che si interpreta il personaggio ma quando è il momento di girarlo, il suo stile non è spontaneo; voglio dire "Gangster n. 1" è psicologicamente uno psicopatico.
L'Idea Magazine: Ogni storia va bene per te?
Malcolm McDowell: Si, voglio dire che riesco a trovare qualcosa di interessante in qualsiasi cosa.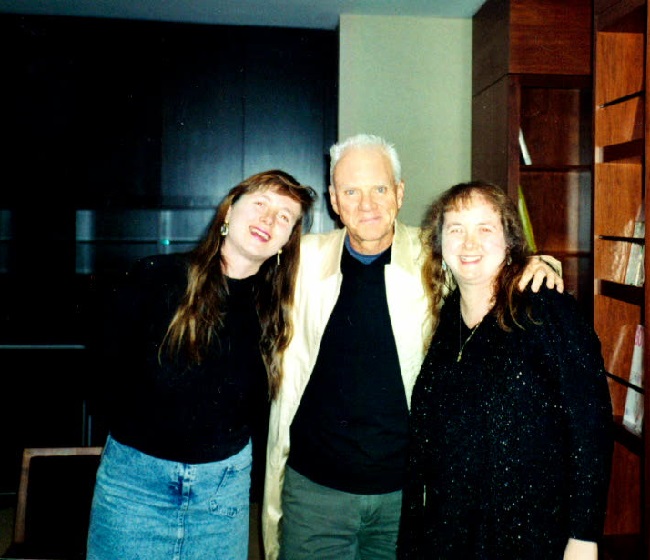 ---
His performances are very intense especially when he interprets strong characters, Malcolm McDowell has a particular look that further strengthens the personality of the personage but it's also a great acting experience he started at theatre, a professionality he also brought to the cinema in movies like: "A clockwork orange" by Stanley Kubrick, "O lucky man" by Lindsay Anderson, "Cat people" by Paul Schrader, "Maggio Musicale" by Ugo Gregoretti, "Silent screams" by James D.R. Hickox, "Gangster n° 1" by Paul McGuigan, "The Barber" by Michael Bafaro, "Evilenko" by David Grieco, and many others.
L'Idea Magazine: You play different characters, do you remember a part that was more instinctive easier for you, for your personality and another part, another character that was more difficult to translate, to adapt to your personality because we think that it's necessary to distinguish, to make difference between the personality like a man or like the personality of an actor
Malcolm McDowell: Well, I think to understand, I do all kinds of personalities but I think the strangest ones seem to be the heavier, the psychotic of course it's fun for an actor, it's so much fun to let rip and really to lose yourself in a  psychotic mind. I mean and it can be very fascinating because you can really see this man and feel something for him I love to tease the audience to make them really like somebody in spite of what he is a monster, but I'm going to make you love him or like him anyway and see something in him which is maybe vulnerability or weakness or something that you can relate to and I think that it's really important in any character, you know, I enjoy playing the varieties characters, not just baddies, you know, I played a whimsical H.G. Wells in "Time after time", you can only play what you are offered and I'm always offered baddies.
L'Idea Magazine: But is it easy to perform for an actor a psychotic personality or an ordinary man, like acting?
Malcolm McDowell: I think none of it, it's easy but it's my job to make it easy, it's my job to make you believe it without seeing any  of the wheels going round and just said like it's natural but to get to that state, I have to do so much work, work on the dialogue, on planning the movements, because it's all about movements, really movies are about movements, so everything that I do, it's controlled, every single movement, I move my hand and it's for a reason.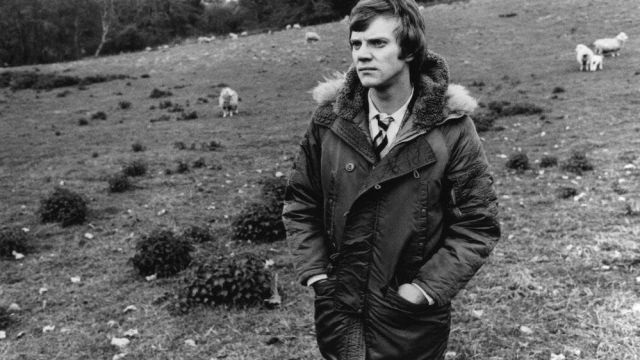 L'Idea Magazine: It's most important to be natural, spontaneous
Malcolm McDowell: It's spontaneous but it's a controlled spontaneity, it's thought out and completely under control you know, and that is very important because that's the art of acting and the art is to be in control at all the times, never to be out of control, so that is very important to me but I don't want anybody to see that I'm acting.
L'Idea Magazine: I think that the job of an actor is big because it gives to express every kind of feelings
Malcolm McDowell: Yes
L'Idea Magazine: To express himself in so many different ways, but I think it remains in the personality of the man something after a character he has made because it's like a double personality in that moment, you are a man, that man with your personality but at the same time you have to concentrate yourself and to change yourself for that character.
Malcolm McDowell: Right! Well I am a Gemini!
L'Idea Magazine: Did you really sing the song "Singing in the rain" from a "Clockwork orange" movie?
Malcolm McDowell: Yes!
L'Idea Magazine: Do you love music?
Malcolm McDowell: Yes, of course I love it and if I haven't to be an actor, I would have been a pop singer because why not and you know, I always say, look, you know, of course I can sing, I love to sing and I love doing this hard job, I sang three songs in that film and I liked it very much and I am very musical.
L'Idea Magazine: Do you think if you could decide to be an actor or to be a singer, what would you like?
Malcolm McDowell: I think, I'm better being an actor. I think sometimes I'm very jealous about singers, because to be able to sing a song and do it, perform it, it's your piece, it's your statement. An actor it's somebody else's words, it's somebody else you rely on, hundred people so it's much more difficult to really, to put a stamp on your work as an actor because it's, you know, you rely on so many people so I'm always rather jealous of painters, writers and singers because they get to do their thing.
L'Idea Magazine: Which is the character that you kept inside, the character the most difficult to do?
Malcolm McDowell: I think maybe Alex in "A Clockwork Orange" was one of the most powerful but you know, I never keep the character inside me. As soon I finish I forget, I forget what I said, the dialogue and when they say "can you remember what you said" I absolutely have to learn it again because I forget instantly, I do it.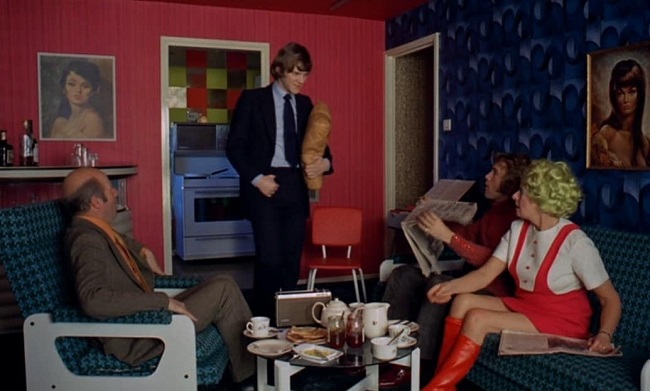 L'Idea Magazine: But after a movie it happens to you to remember the character like if it's a real person
Malcolm McDowell: Oh yes, I mean, it is real to me when I do it but I don't work in a naturalistic way, so none of my performances are naturalistic, they are real but not realistic and there is a difference, I try to elevate into a style, for me acting is a style because otherwise it's boring I don't want to play somebody who is naturalistic because you can see that every day. I don't want to put this on the screen, I'm not interesting in that, what I want to do is bring a little of magic to the people, I want to bring a  little of magic to the characters that I play and elevate them into a style, showing the audience what I'm feeling, what it is, I'm, this is interesting.
L'Idea Magazine: Have you ever thought to direct a movie, to write a screenplay and if you have this opportunity what kid of subject do you like to realize?
Malcolm McDowell: I don't want to direct, no, I don't want to be stuck with something and I think my temperament is one of, I love to go to many projects, diving to them and move on, I come in to town, I do the work.
L'Idea Magazine: But if you could choose a character subject, what would you like to do?
Malcolm McDowell: Well, let me tell you, I never want to have a character that I want to play, a piece of Shakespeare, a piece of little literature something, no, because if you do that, you sort of play the character, you play it and then, when you come to do it, it's style, it is not spontaneous, I mean you could "Gangster n. 1" is psychotic.
L'Idea Magazine: Every story is good for you?
Malcolm McDowell: Yes, I mean, I can find something interesting in everything.