Marco Nereo Rotelli is nowadays a synonym with "Light Installations", being recognized as one of the most creative and successful artist in this field. Born in Venice in 1955, where he graduated in architecture in 1982, he is also a prolific artist with sculptures. His works of art are in important museums and private collections all over the world. Important art critics, as well as poets, writers, philosophers and international cultural celebrities have written about him, increasing an important bibliographic collection on his work.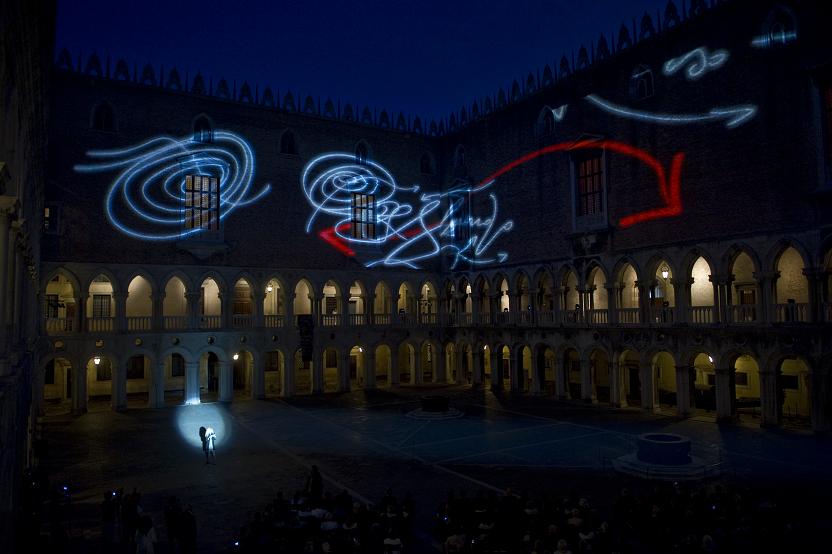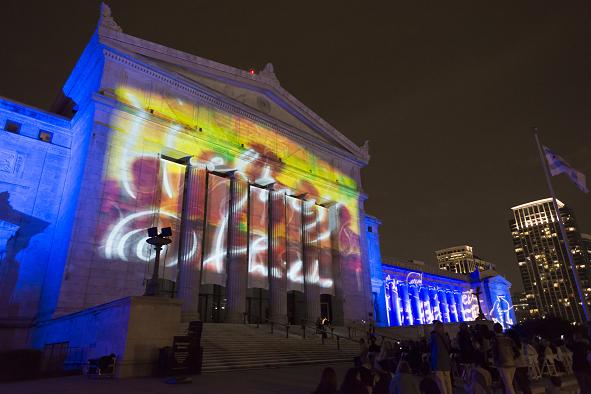 L'Idea Magazine: For years you researched light and the poetic dimension, defined by Harald Szeemann as "an expansion of the artistic contest". Could you expound on this subject?
Marco Nereo Rotelli: I would say that at the basis of everything there is a feeling of light, a true feeling of the light as a language for a different knowledge. I think the space is inhabited by different forces and I try to leave these forces intact. Art is a discipline, a governed language. I'm looking for some kind of disruption with the grafting of the poetic word, of music, of the theatrical halo; I point this way to a further dimension, able to open to the wonder. 
L'Idea Magazine: Could you explain the difference between your Light Installations and Urban Installations?
Marco Nereo Rotelli: I try to keep carefully the message of light, so, unlike many possible suite specific and highly conceptual urban installations, I look for the poetic specificity of a building or a park or what I 'feel', and what I feel is above all an immense page of poetry.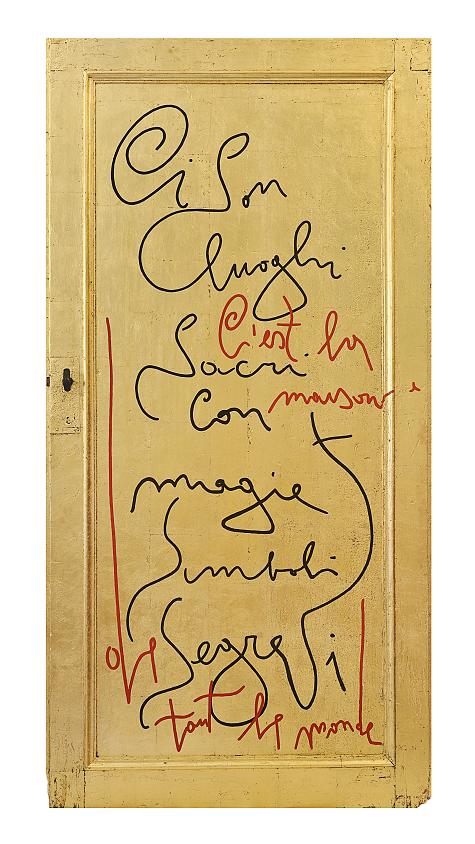 L'Idea Magazine: Could you explain to our readers what the Steels, Golden Doors and Stone Books groups of works stand for?
Marco Nereo Rotelli: We have to consider my attention to the material as a concept. Achieving a work on steel that reflects the observer is different than carving marble, engraving the word. So I think it should start from the idea of being into the work or being outside of it. It's a mental process that I try to apply also in the installation which includes the viewer in it. Going back to the recovered doors, the reflective materials or material archetypes, such as marble, the crux of the matter lies in the fact that all media used are an integral part of work and dialogue with the word, creating different dimensions. They belong to the same identity, as a large tree is different in the roots and in the leaves, but pervaded by the same life.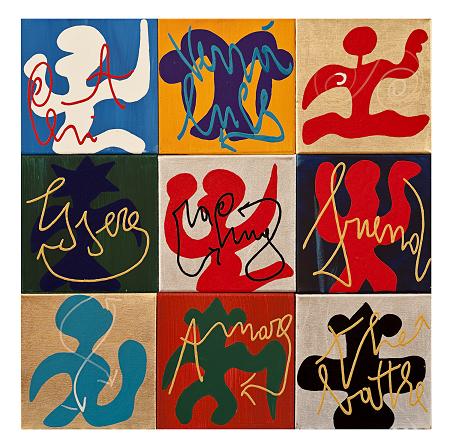 L'Idea Magazine: What about the works within the Messages for the Humanity? What is the concept behind them?
Marco Nereo Rotelli: Well, it's not that I am so presumptuous as to believe that humanity is attentive to my message, but all my work tries to remind that writing is substance and that writing is different from typing on the buttons of the pc, because writing brings your hand close to the heart and is always and in every case an offshoot of the body. Pushing deeper into the topic, I sought among the forgotten languages, born in distant lands, like the bushman territories or Easter Island, and discovered the ancient codes of communication, laden with meanings that should not be lost, because they are an heritage for humanity.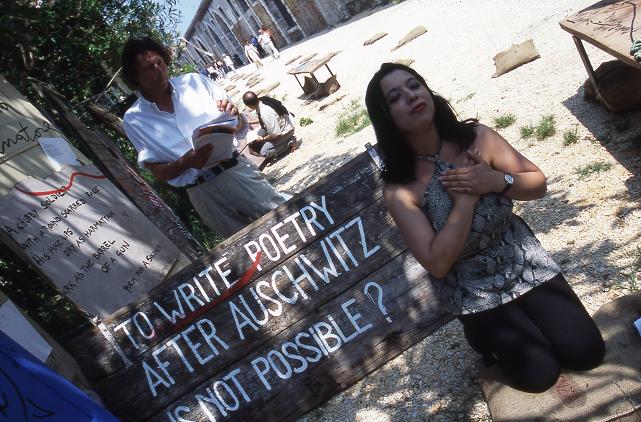 L'Idea Magazine: You participated to seven editions of the Biennale di Venezia, a great honor, besides being a great opportunity for an artist. What works did you display? Has this experience enhanced your creativity in any way?
Marco Nereo Rotelli: The Biennale is the most international of the Italian Art shows, therefore yes, it was an honor. To tell of my seven appearances is a little bit as to tell my story. I started exhibiting in the 'open' section in 1986, presenting large canvases on which I painted 'light'. The experience with the light was also present in other forms in 'the Island of Poetry', the recovery and lighting of a deserted island … with the installation 'the Poetic Status' I opened the Italian Pavilion at the Biennale in 2011 and always that year I made a work for the Film Biennale commissioned by its President Paolo Baratta. The most powerful experience I had, was working with Harald Szeeman; with him I realized 'Poetic Bunker' at the Arsenale.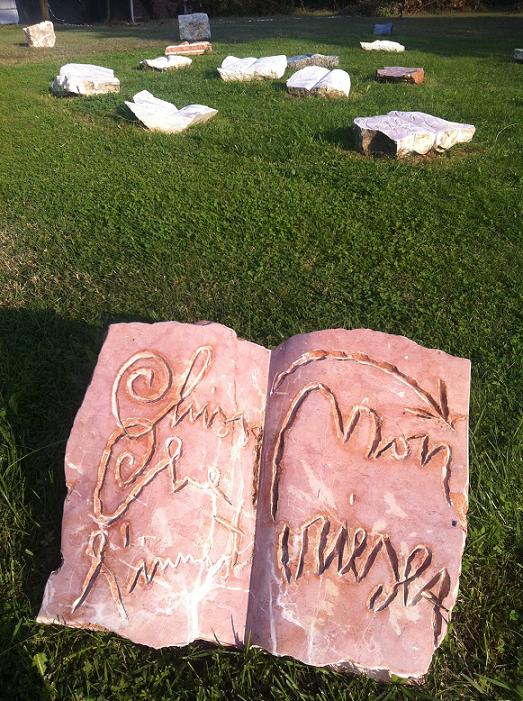 L'Idea Magazine: In 2000 you founded the group "Art Project." What is the aim of the group and who is part of it?
Marco Nereo Rotelli: Art Project is a group of young artists and architects who work with me, but produce as well and especially for themselves. It's a group headed or rather, organized by the young architect Elena Lombardi, now essential in all my work that needs a lot of coordination and many contributions, and I am a bit' messy, so luckily there is Art Project!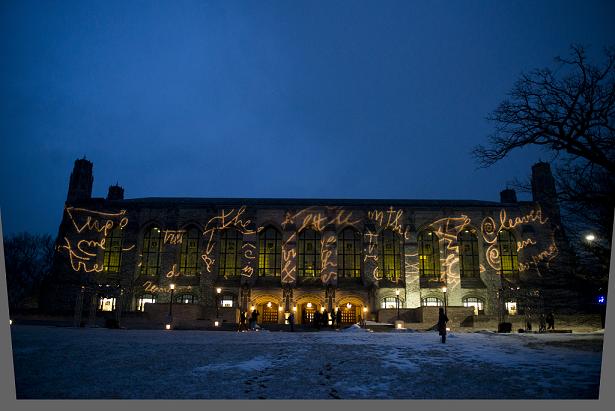 L'Idea Magazine: You were invited by Northwestern University as "artist-in-residence" in the Winter Semester of 2013. Could you tell us more about this experience?
Marco Nereo Rotelli: I spent a year in Chicago at Northwestern University and the experience was very interesting but most interesting of all is the fact that everything continues and I am now creating a 'light' work for the riverside!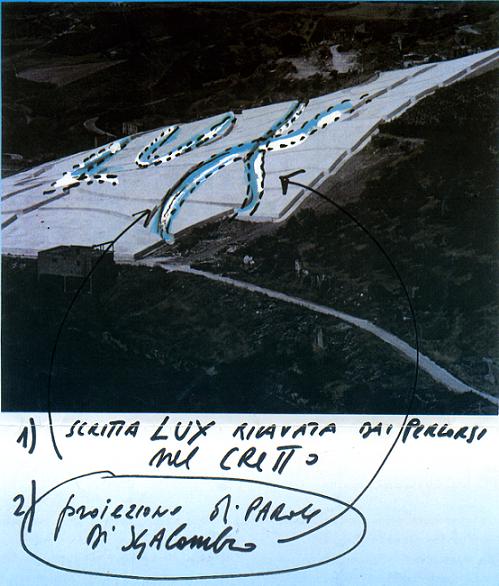 L'Idea Magazine: You had an exhibition called "I colori della Musica" with the Italian singer/composer Franco Battiato. Could you describe the basic concepts of that show?
Marco Nereo Rotelli: I had realized for Franco Battiato an immense installation in Gibellina for a concert. Practically I had lit the whole Cretto Burri. Franco liked it very much and he invited me to see his paintings. So I went in his beautiful house of Milo, Mount Etna, where I saw his paintings. The idea of ​​an exhibition together was born spontaneously. But I have to say that there it was not a meeting between a musician and a painter, but rather between the painting of a musician and the musicality of a painter or even more simply, the meeting of two minds. 'The colors of music' was a nice project conceived by Gianni Maimeri.
L'Idea Magazine: Your website lists a vast bibliography, with a large number of poetry books. Are you also a poet or do you express your poetry (and illustrate other poets' works) through your sculptures and installations?
Marco Nereo Rotelli: No, I've never written a poem and I think this is an important feature because I'm not for the one who wants to do a lot but for the one who has a lot within himself, that is, more knowledge composed by who knows deeply his own knowledge. My work contains poetry, but the poetry is thought of and donated by a poet to me it to transform it into matter, so goes for the music, if I invite a musician, I ask him to create for me, better for us, a piece.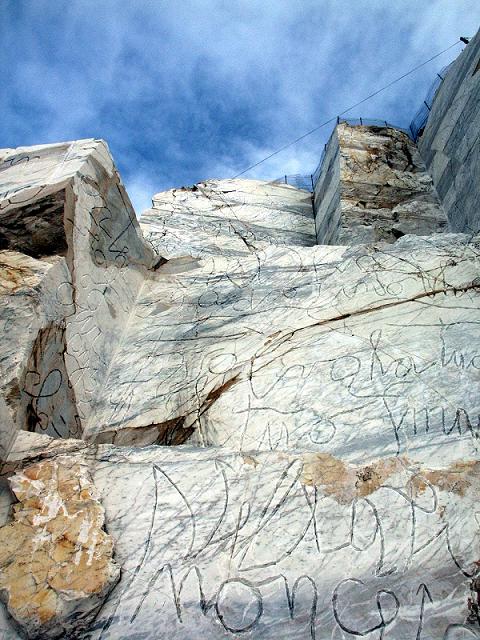 L'Idea Magazine: What was your biggest satisfaction as an artist?
Marco Nereo Rotelli: An artist is never satisfied.
L'Idea Magazine: What are the next projects you are working on?
Marco Nereo Rotelli: Obviously a Biennale, but I am also working on a large 'light' installation in Chicago…