Lola Bunny is a Looney Tunes cartoon character portrayed as a  female rabbit who first appeared in the 1996  film "Space Jam"; she is Bugs Bunny's girlfriend.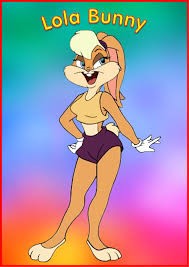 Lola is shown with tan fur, blonde bangs, and wears a purple rubber band on both ears like a ponytail. She has aqua-colored eyes and a slim hourglass figure.
Lola Bunny wears tight clothes and poses seductively when she first appears on the screen, and she demonstrates her basketball skills in Space Jam. She is independent and self-reliant. She is highly athletic, while also incredibly seductive in her behavior. Lola is voiced by Kath Soucie. The nice rabbit is also in The Looney Tunes Show, where she was voiced by Kristen Wiig. As opposed to her personality in Space Jam, she is portrayed as a talkative, indecisive, gabby young rabbit who tends to obsess over Bugs; she is very dedicated to achieving goals but oftentimes tends to forget what she was doing.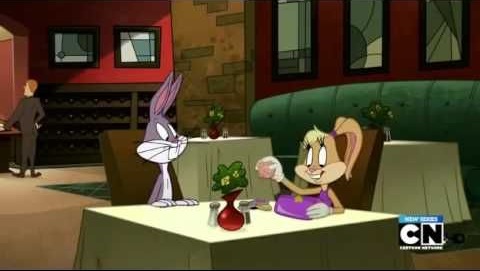 Other appearances include her role as the reporter in the direct-to-video film "Tweety's High-Flying Adventure". She also appeared as a playable character in the 1998 game Bugs Bunny & Lola Bunny: Operation Carrot Patch and the game Looney Tunes Racing.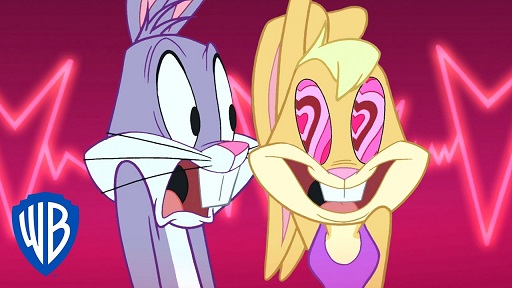 She was also a news reporter in the game Looney Tunes: Space Race in 2000. Lola also sings with Bugs Bunny in the song "We are in love". She also appeared in an episode of the second season of New Looney Tunes.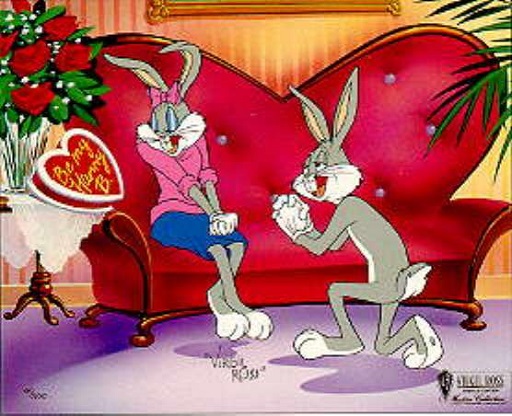 ANNA & MARIA  SCIACCA