The Italian Heritage Month resonated through Westchester County, in New York State, thanks also to the various events in which the local Eastchester and White Plains OSDIA members, belonging to the Garibaldi, Meucci Lodges, either participated or were promoters.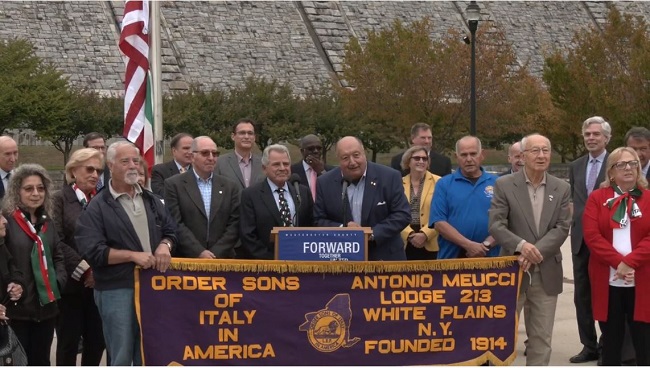 You can view the video of the Italian Flag Raising Ceremony at the Kensico Dam that kicked of the celebrations of Italian Heritage and Culture Month. In it, you can see:
Lucrezia Lindia, who was an honored speaker and guest, representing the NY Italian Heritage & Culture Committee….and the Garibaldi Lodge!

Dr. Lucrezia Lindia offering the IHCM poster to Westchester County Executive George Latimer

Mario Cermele, current president of Meucci Lodge, who was an esteemed guest and speaker.
Members from various OSDIA Lodges singing the Italian National Anthem, as the Italian flag was raised with distinct honors.
In Eastchester, Vito Catania (Garibaldi Lodge) was chosen to be the Honoree for the local Columbus Day Parade, receiving the "2021 Monsignor Anthony Maltese Humanitarian Award" for his "COMMUNITY SERVICE, CIVIC AND VOLUNTEER ACTIVITIES".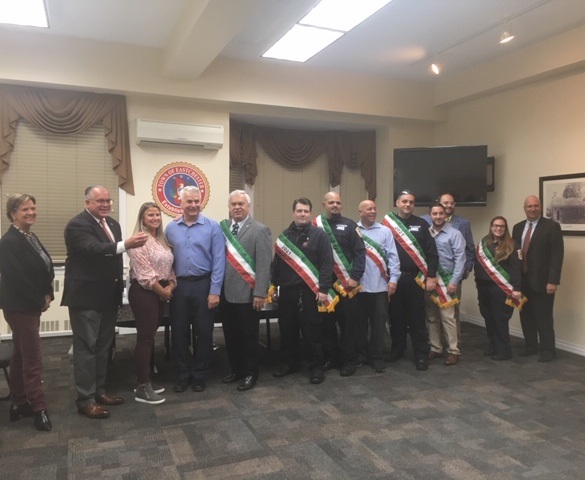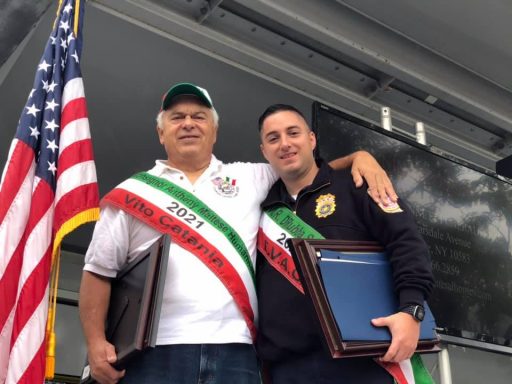 Vito, an OSDIA Trustee, also participated in the NYC Columbus Day Parade.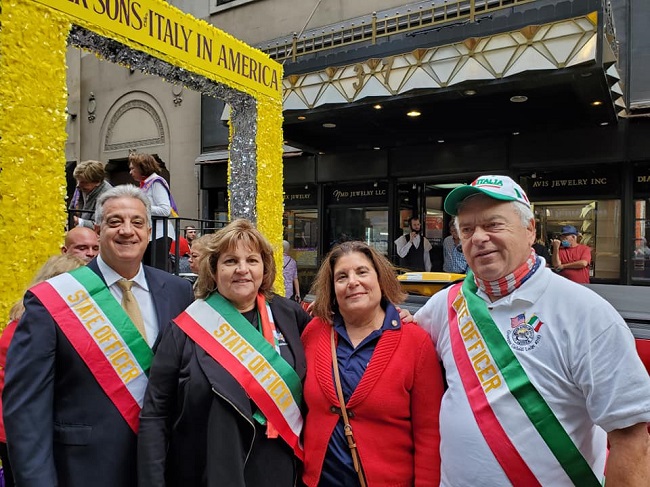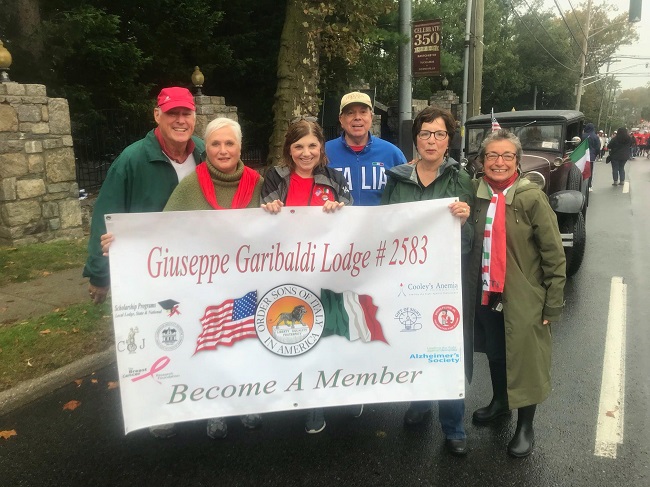 Tiziano Thomas Dossena (Garibaldi Lodge), our own Editorial Director, offered a Zoom presentation of his book "The World as an Impression, the Landscapes of Emilio Giuseppe Dossena" through the Crestwood branch of Yonkers Public Library.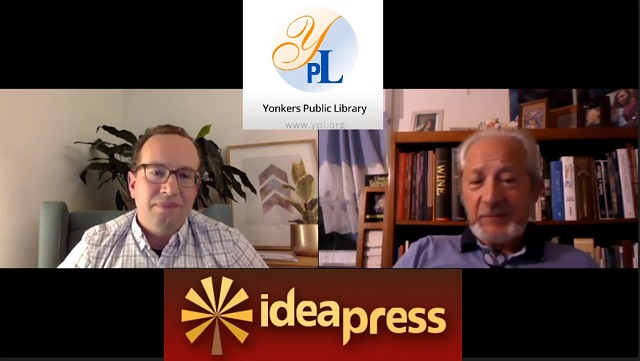 At the same library branch, on a different date, Dossena offered a presentation on the birth of the three-volume anthology "A Feast of Narrative," which collected short stories by Italian American Writers, introducing two of the writers, Queens Poet Laureate Maria Lisella and Julie Forgione, who read part of their stories.