Queens, New York –  On October 24, 2021, Italian Charities of America held their 85th Annual Dinner Dance at the Roma View in Howard Beach, Queens.
Italian Charities of America is a nonprofit organization located in Elmhurst, Queens that promotes Italian American culture, heritage, history, and language as well as events for the local community since 1936. As in the past, Italian Charities of America honored distinguished notables who have been an instrumental force in preserving Italian American culture and heritage.
Cav. Joan Marchi Migliori, Director for Community and International Programs and CUNY/Italy Student Exchange Program at the Calandra Italian American Institute and Program Chair for the Italian Heritage and Culture Committee-NY was presented with the Christopher Columbus Award for successfully bridging the cultural connection between Italy and America in countless ways.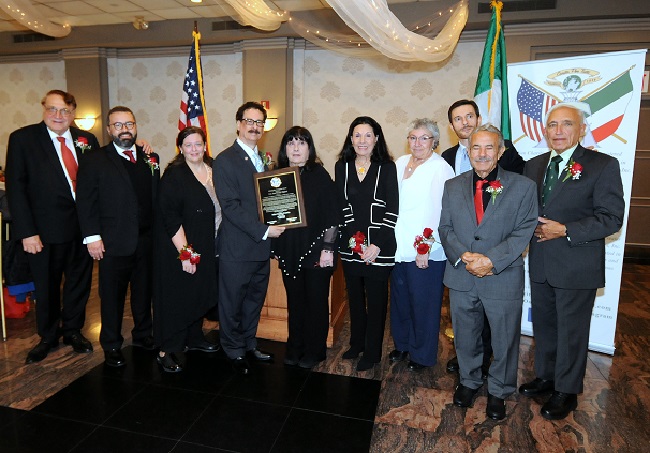 Giovanni P. Silvagni, Esq. owner/founder of law firm Silvagni and Como, Attorneys at Law, PLLC. and Vice President for the Associazione Culturale Italiana di New York received the Italian American Humanitarian Award as a testament to his exemplary public servant role in assisting Italian American families and his involvement in numerous Italian American and community organizations.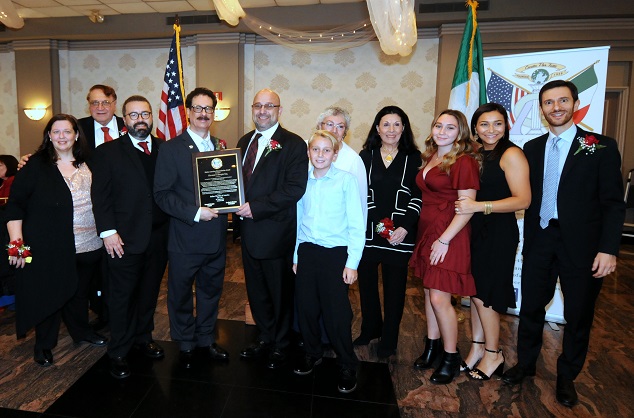 Mary Christine Modica, President of Cellini Lodge No. 2206, Order Sons and Daughters of Italy in America received the Italian American Leadership Award for being a true leader in her many roles within the lodge and state level of the OSDIA to benefit the Italian American community.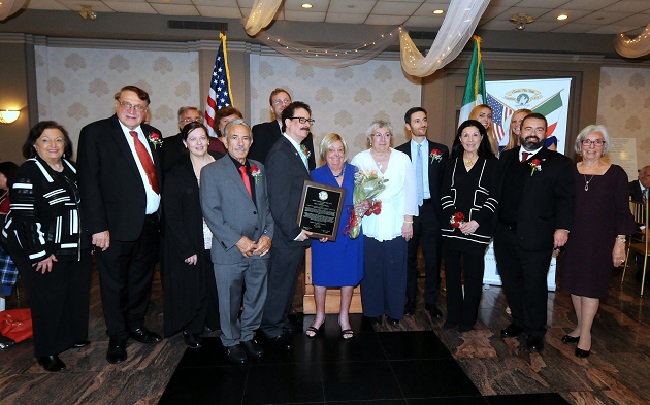 Tiziano Thomas Dossena, our Editorial Director and Editor-in-chief of OperaMyLove and OperaAmorMio magazines, received the Lifetime Achievement Award for his tireless and lifelong dedication in documenting and highlighting through his work the richness of Italian culture and heritage for present and future generations.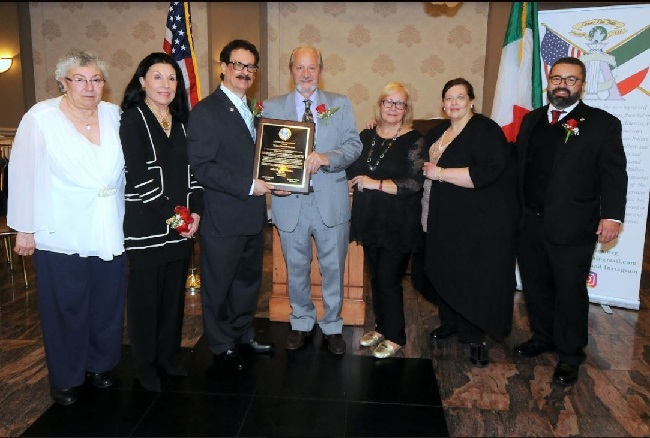 Stanislao G. Pugliese, PhD, a professor of modern European history and the Queensboro Unico Distinguished Professor of Italian and Italian American Studies, received the Renaissance Award for educating, inspiring, and revitalizing interest in Italian and Italian American history and heritage through his teachings and published works.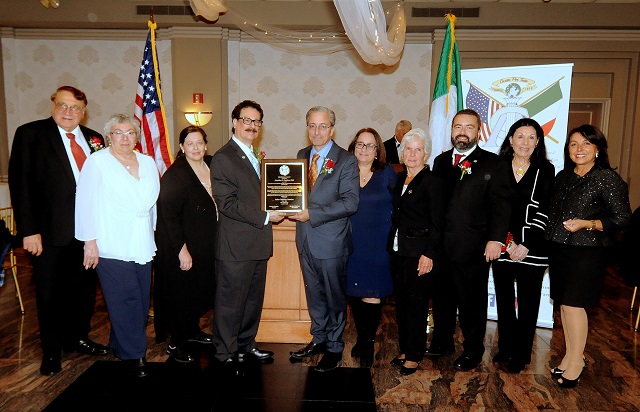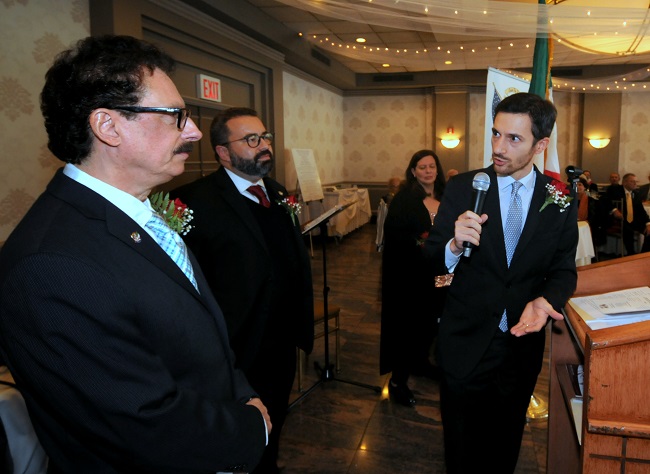 In attendance, many members of several prominent Italian American organizations in New York as well as special guests; Deputy Consul Riccardo Cursi from the Consolato Generale d'Italia NY, and Queens Borough President Donovan Richards, who presented President Domenic Giampino with a Proclamation for Italian Charities of America.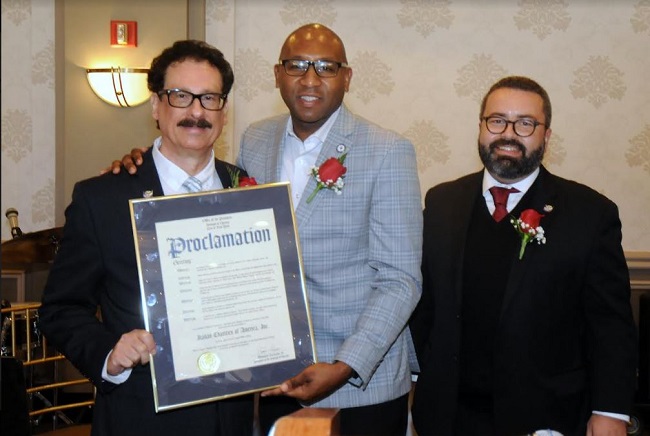 President Domenic Giampino said, "Celebrating 85 years of promoting Italian American Heritage, Italian Charities of America is committed to its mission for present and future generations of Italian Americans. This year we honored 5 great Italian Americans that exemplify great strength and dedication to Italian American heritage."
Vice President Dr. Alan Hartman said, "Our 85th Dinner Dance was a beautiful, joyous, and well-attended event. It also showed how Italian Charities of America journeyed through the challenges of the pandemic with success and is now ready to commence a new period of growth and outreach."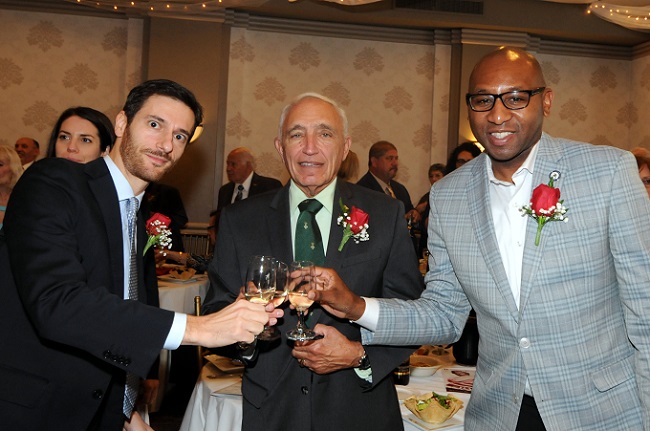 Queens Borough President Donovan Richards said, "Our Italian American community is important to us and the Italian Charities of America have preserved the Italian culture and heritage traditions in

#

Queens. Family is what defines Italian Charities of America, empowering one another to help each other in not just a traditional aspect but a communal one as well. We are grateful for our Italian family and all they have done for the Queens community thus far. Congratulations to Italian Charities of America on their 85th Annual Dinner Dance!"