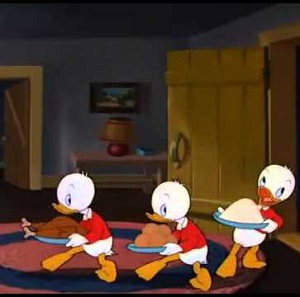 The nice and perky little ducks of Disney cartoons, Huey, Dewey, and Louie have been created by the Italian American Al Taliaferro and by Ted Osborne. They're famous in Italy as Qui, Quo, Qua, realized by Venetian cartoonist Romano Scarpa for  Capolavori Disney, a comic series by Comic Art editions.
In America, they make their debut in the colored comics on The Sunday Table in 1937 and at the cinema in the animated short film "Donald's nephews" in 1938, directed by Jack King with Carl Barks.
In this film we see the three nephews breaking through the door onboard a tricycle, playing polo with a ball, destroying Donald's furniture in his house.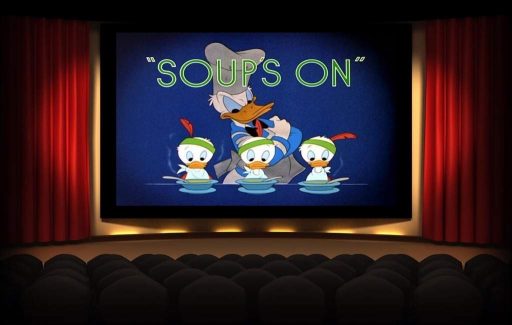 Protagonists of many adventurous stories: "All together", "Soup's on", "Spare the rod", Huey, Dewey, Louie, are three twins, Donald Duck's nephews, and children of his sister Della Duck, who is nicknamed Dumbella.
There are also Daisy Duck's nieces named April, May, June, they debuted in the 1952 comic story "Flip decision" by Carl Barks.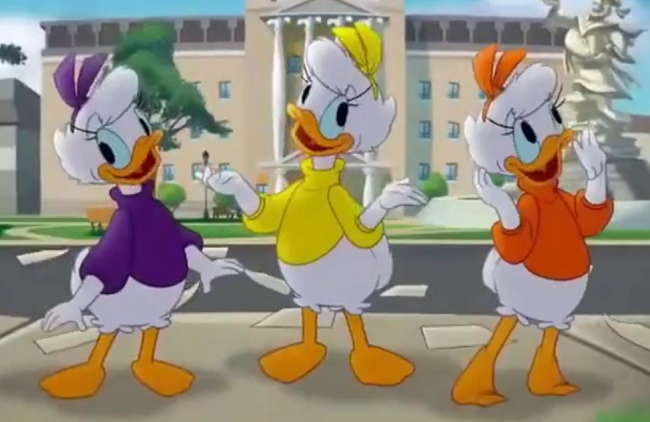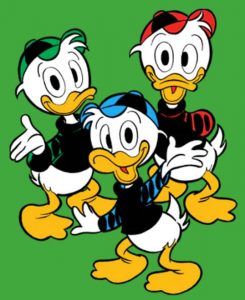 The three brothers seem identical but they have different characteristics They're distinguished by the colors of their caps and t-shirts; Huey, dressed in red, is enterprising; Dewey is dressed in blue and he's smart;  Louie, dressed in green, is cheerful. They have a childlike appearance, big eyes, and round faces; in their first cartoons, the three ducklings were presented like chicks.
Sometimes, the three ducklings wear red t-shirts and caps, such as in the short animated cartoon "Mickey's Christmas Carol".
The wild ducklings make jokes of all types, like when they detonated a big firecracker under the father's chair, so Della Duck sends a postcard to her brother Donald Duck, asking him if he can have them as guests, but at Donald's home in Duckburg, the three little urchins continue to be noisy, organizing well-thought-out jokes.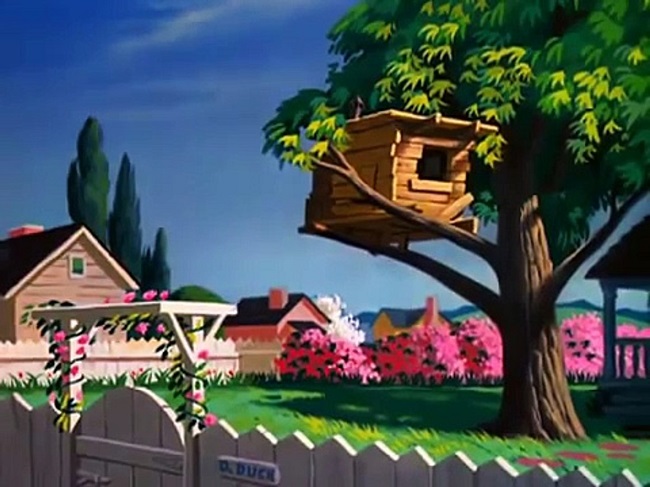 Another relative, whom Donald finds himself bearing in his home, is Gus, the greedy cousin, who often plunders Donald's fridge.
The three nephews are not always pests; when they are scouts of the Young Marmots, learning the teachings from the Young Marmots Manual, they become wise. The three ducklings are the characters of a television series, "Duck tales" (1987).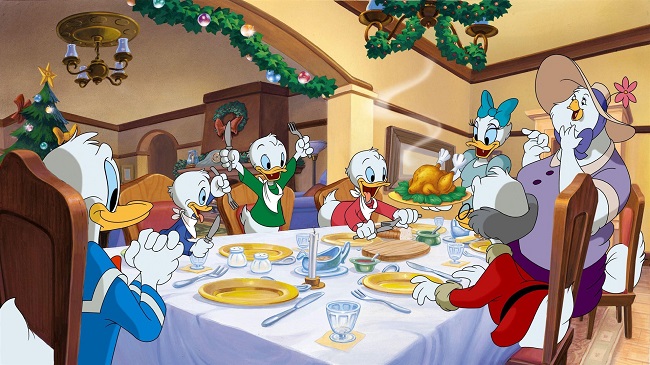 Interesting to see that in the adventurous and funny stories of the three ducks, there is also a psychological side in the relationship between the three nephews and Donald, towards which they have little consideration, while instead, they have much more respect for Scrooge McDuck. The three ducklings see the difference between the childish and lazy Donald and the more mature and wise Scrooge McDuck's.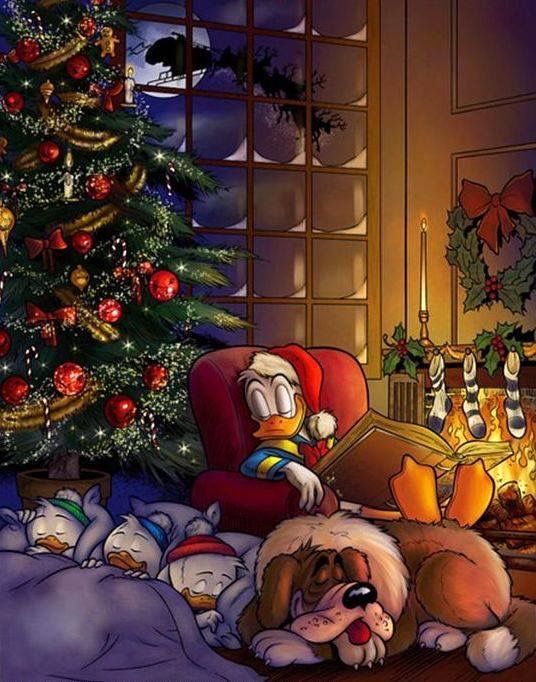 Donald Duck and the nephews Huey, Dewey, Louie are at the "Disney "L'arte di raccontare storie senza tempo" exhibit from September 3rd to February 13th with other Disney characters and sceneries at Mudec in Milan. www.mudec.it