The judges of the Italian Movie Academy have designated the 19 Premio David di Donatello 2014 winners for Italian movies, a Premio David for European Union Movie and a Premio David per foreign movies.
All the movies participating were shown in Italian theaters in the period April 26-April 29 2014 in at least 5 main cities, with a minimum of 7 days of screening.
The group of judges for the Premio David di Donatello was composed of:
the candidates and the previous winners of the David di Donatello;
the members of the Management Council of the Italian Movie Academy;
various representatives of the cultural world, the arts, industry, entertainment, with particular attention to the various technical and artistic categories,
Italian personalities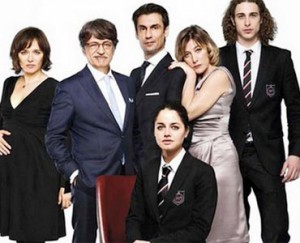 Winner for the Best Movie was "Il Capitale Umano," directed by Paolo Virzì. This movie also won the Best Screenplay (Francesco Bruni, Francesco Piccolo, Paolo Virzì) and Best Actress (Valeria Bruni Tedeschi), Best Supporting Actress (Valeria Golino), Best  Supporting Actor (Fabrizio Gifuni), and Best Editing (Cecilia Zanuso).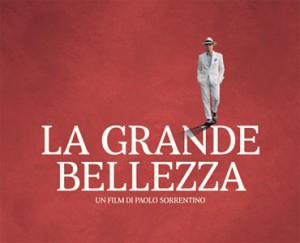 The other movie that racked a long list of awards was "La Grande Bellezza," which won Best Director (Paolo Sorrentino), Best Production (Nicole Giuliano, Francesca Cima for Indigo Film), Best Actor (Toni Servillo), Best Cinematography (Luca Bigazzi), Best Set Design (Stefania Cella).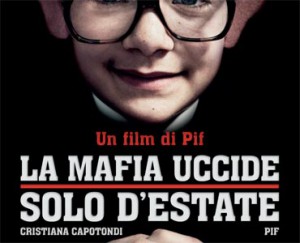 The Best New Movie Director was won by Pierfrancesco Diliberto for "La Mafia Uccide Solo D'Estate".
Best musical composer was won by Pivio e Aldo Descalzi for "Song'E Napule."  The winner for Best Original Song was "La Verità," music by F. Liccardo e Ro. Castagnola, Lyrics by F. Liccardo, S. Tartuffo, and A. Garofalo, sung by Franco Ricciardi, from the movie "Song'E Napule." The award David Giovani was assigned to "La Mafia Uccide Solo D'Estate," di Pirefranceso Diliberto. Special Donatello awards were also bestowed upon Sofia Loren, Marco Bellocchio, Carlo Mazzacurati, and Andrea Occhipinti for "Lucky Red."