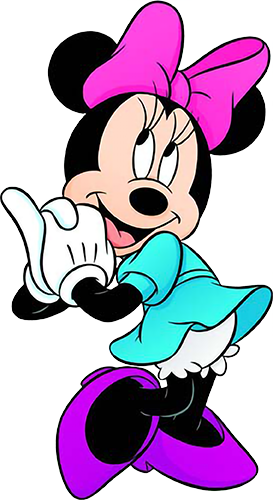 Minnie was designed in the fashion of a "flapper" girl; her main outfit consisted of a short flapper girl dress that often revealed her distinctive patched knickers. For comedic effect, she wears oversized high-heeled pumps that are too big for her feet. Her heels often slip out of her shoes, and she even loses her shoes completely in "The Gallopin' Gaucho" 1928,  in the cartoon of 1929 "The Karnival Kid", it was also revealed that she wears black stockings which were also fashionable among flapper girls. Her shoes are probably her most distinctive article of clothing. We see her in other cartoons such as "The gorilla mystery" in 1930, "The Klondike kid", "The grocery boy" in 1932, "Hawaiian holiday" in 1937.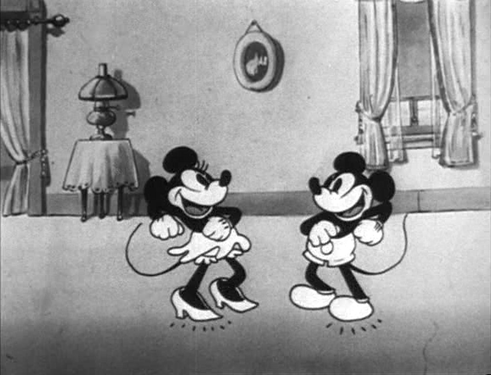 Along with Mickey, she was redesigned in 1940. Her hat was replaced with a large bow, her eyes were also given more detail. Throughout the forties and fifties, her look and personality became more conservative, Minnie almost always wears red or pink, but in her early appearances, she could be seen wearing a combination of blue, black, or green (when not depicted in black and white).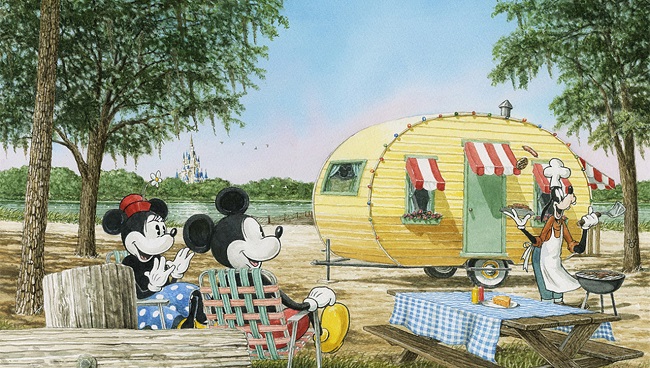 Minnie is Mickey's sweetheart; her early personality is cute, playful, musical, and flirtatious. She often portrays an entertainer, like a dancer or a musician, who Mickey is trying to win the affection of.  Minnie often becomes a damsel in distress that Mickey tries to rescue.
She is also subject to a lot of slapstick and rubber hose animation gags. In the cartoon of 1930 "The Picnic", Minnie introduces her dog Rover to Mickey, then Rover is renamed Pluto becoming Mickey's pet.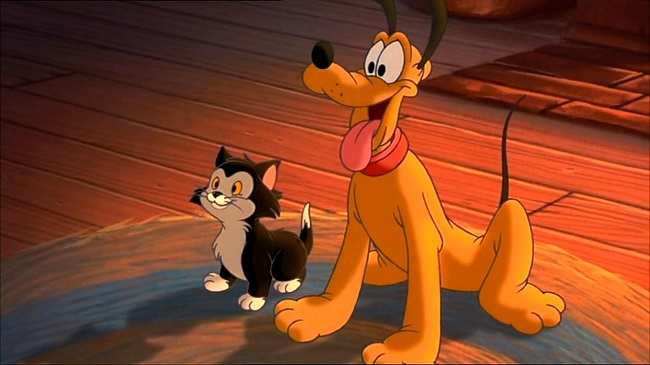 Minnie has another dog, Fifi The Peke, that we see in "Puppy love" in 1933, in "Mickey's surprise party" a commercial cartoon made for the National Biscuit Company that was shown at the 1939 New York World's Fair and in "You, me and Fifi" in The Mickey Mouse television series. Minnie has also a black and white kitten named Figaro, protagonist in some cartoons:  "Bath day" 1946, "Figaro and Frankie" 1947, "Pluto's sweater" 1949 and in the television series "Minnie's Bow Toons".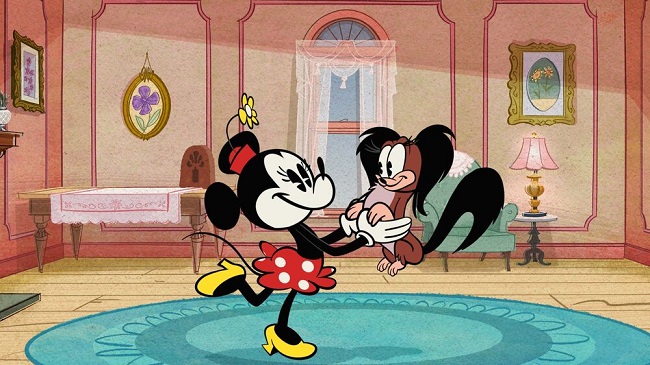 Minnie starred in 1988 musical television special on NBC called Totally Minnie, which was the first film to feature Minnie in a lead role. The CD "Minnie 'n Me: Songs Just For Girls" was released in 1990.
She has played in "Who Framed Roger Rabbit"  (1988) Minnie Mouse makes an appearance in every episode of  Mickey Mouse Clubhouse and in  Mickey Mouse television series in many amusing episodes: "New York weenie", "The adorable couple", "Eau de Minnie", "O Sole Minnie". She has also appeared as a fashion icon at such events as New York fashion week.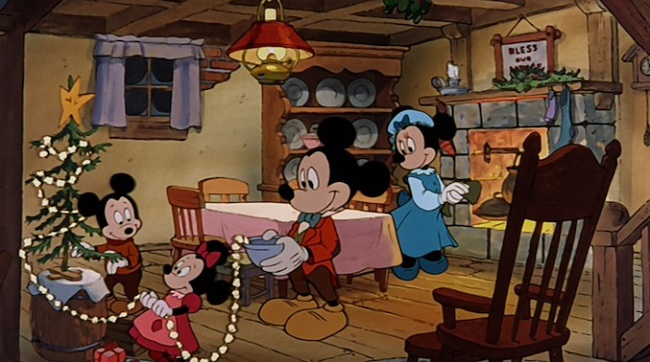 Minnie has a charming pink, purple, lavender house with a garden, in Toontown at Disneyland Park, there is a kitchen with curtains on the windows, different cheeses and drinks, comfy chairs and a table with cookies and a tea kettle on it, a bedroom with her makeup table with mirror and lights, and a living room with a fireplace and armchairs; there's also a computer, a radio and a pink phone Since Minnie enjoys to read, she also has magazines and books.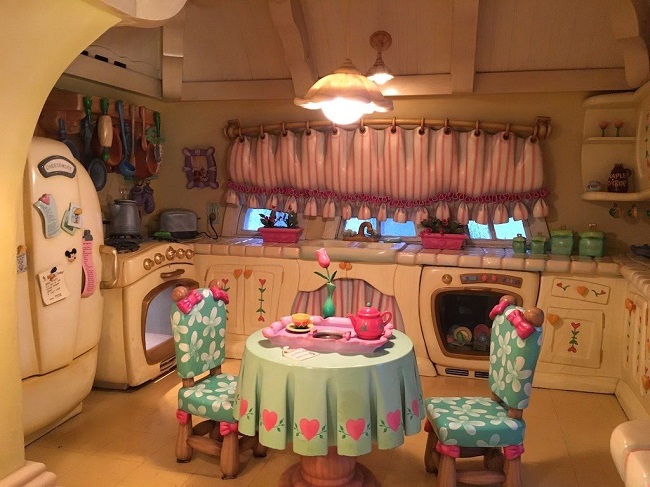 Minnie has received her own star on the Hollywood Walk of Fame, Los Angeles.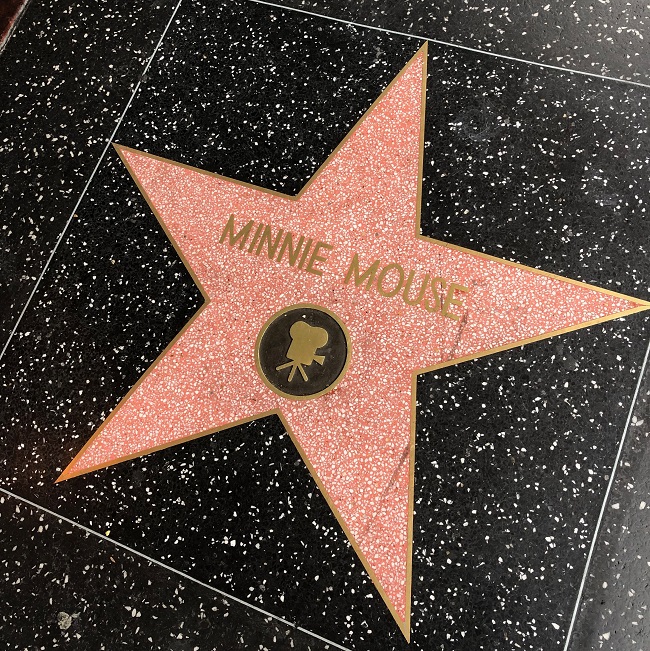 GALLERY