Olympian, World War II hero, man of faith, inspirational speaker, the "Zamp", as he was nicknamed when he participated to the 1926 Berlin Olympic in the 5,000 meter run, Louis Zamperini, son of Italian immigrants from Castelletto di Brenzone, Verona, has "peacefully passed away in the presence of his entire family, leaving behind a legacy that has touched so many lives," his family declared in a statement.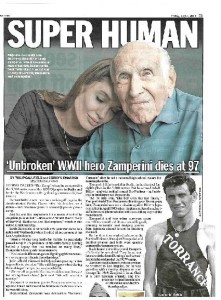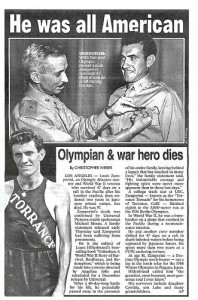 Many anecdotes of his life, some legendary, such as his removal of Hitler's personal flag from the flag pole at Berlin's Olympics, surround his life. The bestselling book "Unbroken" was written about his life, and a upcoming movie by Angelina Jolie is on its way. Ms. Jolie expressed her sorrow at his passing, stating that the iron-willed Olympian who had survived an airplane crash, 47 days adrift in the Pacific Ocean and two years of imprisonment in a Japanese camp, will be sorely missed and that the feeling of his loss is "impossible to describe."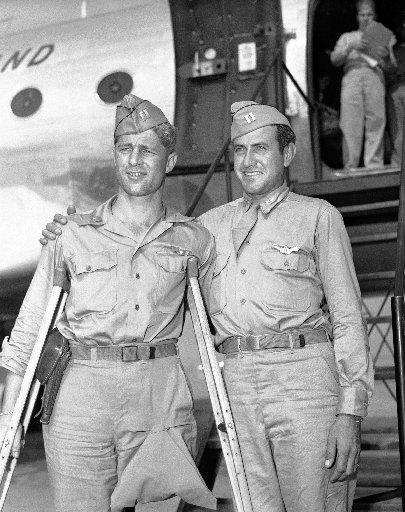 Louis Zamperini was a man who thought forgiveness and embraced his torturers, a man who showed the world that a man can survive all sorts of terrible situations with his sole willpower and a little faith, a true hero, and he will surely be missed.