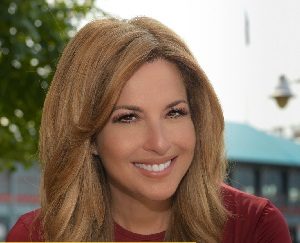 Yonkers, NY, January 17, 2019 – On Wednesday, February 13, author and TV News anchor Mary Calvi will offer a public talk to celebrate the publication of her debut novel, DEAR GEORGE, DEAR MARY: A Novel of George Washington's First Love. This free event, presented by The Foundation for the Yonkers Public Library, is open to the public and takes place at 6 pm at the Riverfront Library, One Larkin Center. The book, which will be published by St. Martin's Press in time for both Valentine's Day and President's Day, is based on the author's fascinating historical detective work, which revealed a complicated love story featuring Yonkers own Mary Philipse and America's first President.
Mary Calvi spent years as a child wondering about the heiress who once lived in the grand manor in her hometown of Yonkers, New York. She'd heard in passing that the heiress was courted by George Washington. Curiosity compelled Calvi to do her own research and what she uncovered stunned her. Never before has this story about George Washington been told.
Crafted from hundreds of letters, witness accounts, and journal entries, DEAR GEORGE, DEAR MARY explores George's relationship with his first love, New York heiress Mary Philipse, the richest belle in Colonial America. Philipse would be named a traitor, one of only three woman condemned to death during the American Revolution. The three "traitors" were also the only women in New York to own property. Mary Philipse's home, Philipse Manor, is the oldest historic site in Yonkers and all of Westchester County. Did her relationship with Washington lead to her losing her property? Did the unrequited love of a political rival spark a flame that ignited a cause that became the American Revolution?
The talk will be followed by a book signing with the author. Tickets for the event are free and open to the public but registration is recommended. Books can be pre-ordered online and picked up at the event, with a portion of the proceeds supporting The Foundation for the Yonkers Public Library. For free tickets and book pre-orders visit: https://www.foundationforypl.org/book-talks.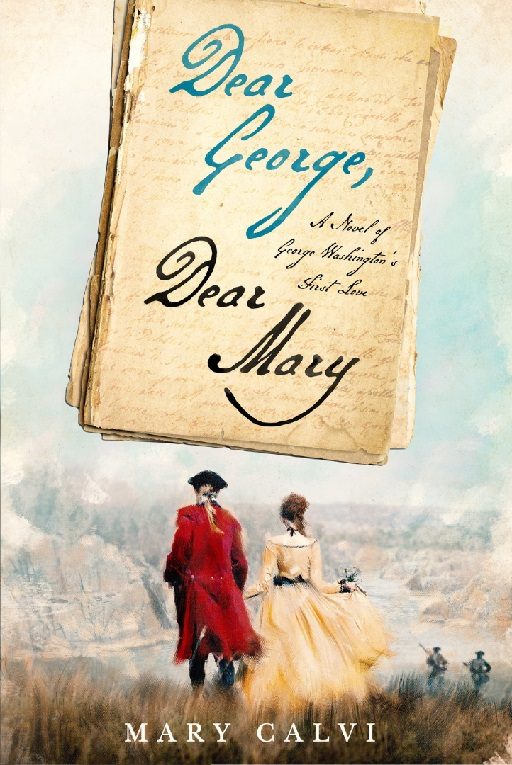 This never-before-told story:
● Reveals the intriguing true story of love, deception, and war, involving the richest heiress in Colonial America who fell in love with George Washington.
● Presents historical documents and letters that show a deep affection between the two.
● Describes the machinations that kept Washington from Mary Philipse in order to allow a British officer time to steal her away.
● Shows the real-life deception that led to Mary being named a traitor, one of only three women condemned to death during the American Revolution. The three "traitors" were also the only women in New York to own property. All of their possessions were confiscated and all three were banished without the ability to defend themselves. The Confiscation Act of New York was considered the harshest law ever passed in Colonial America.
● Reveals the true story of how Alexander Hamilton, Washington's ally, worked to get Confiscation Act overturned. He was ultimately successful, but it was too late for Mary; every acre of her property was sold to the highest bidder.
● Finally answers the question of which woman Washington was referring to in a famous letter written to Sarah "Sally" Fairfax in which he writes, "The World has no business to know the object of my Love…when I want to conceal it."
ABOUT THE AUTHOR: Mary Calvi is a television journalist and First Lady of the City of Yonkers. She is the co-anchor of "CBS2 This Morning" and "CBS2 At Noon" at WCBS-TV in New York City, and the recipient of 9 Emmy Awards.
ABOUT THE FOUNDATION FOR THE YONKERS PUBLIC LIBRARY:
The Foundation for the Yonkers Public Library is an independent not-for-profit organization, created in 2017 by the trustees and administrators of YPL as a means to actively support and enrich the programming, spaces, and collections of the Library. The Foundation, through its fundraising efforts, has funded several key library initiatives including 1000 Books Before Kindergarten and Teacher in the Library, as well as a new artist teaching series launched in 2019. www.foundationforypl.org