T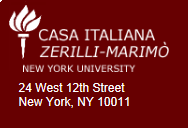 he Director, the Personnel and the Advisory Board of Casa Italiana Zerilli-Marimò, along with the Chair, Faculty, Students and Staff of the Department of Italian Studies at New York University, announce with great sadness the passing of the founder of Casa Italiana, Baroness Mariuccia Zerilli-Marimò.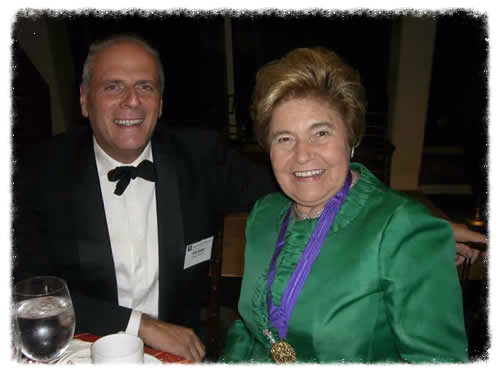 Baroness Mariuccia Zerilli-Marimò was born in Milan in 1926 and completed her studies in History, Languages, and Literatures at the University of Lausanne. She is the widow of Baron Guido Zerilli-Marimò and the mother of Maria Chiara Zerilli. Baroness Zerilli-Marimò has been extremely active in her philanthropic and cultural pursuits. She was a member of the Delegation of the Permanent Mission of the Holy See to the UN and sat on several prominent boards, including the Frick Collection, the Board of Trustees of New York University, La Scuola Guglielmo Marconi, and the National Italian American Foundation. She was a member of various cultural organizations throughout the world, including the Metropolitan Opera, the Friends of La Scala New York, the Metropolitan Museum of Art and Friends of La Pietra. Always a passionate supporter of Italian culture, in 1988 she purchased the former house of General Winfield Scott and turned it into Casa ltaliana Zerilli-Marimò at New York University, allowing for the creation of a self-standing Department of Italian Studies – now ranked one of the best in the country – where she served as Chair of the Advisory Board unitl she passed away on October 17, 2015 at 89 years of age. (Courtesy of NYU Casa Italiana).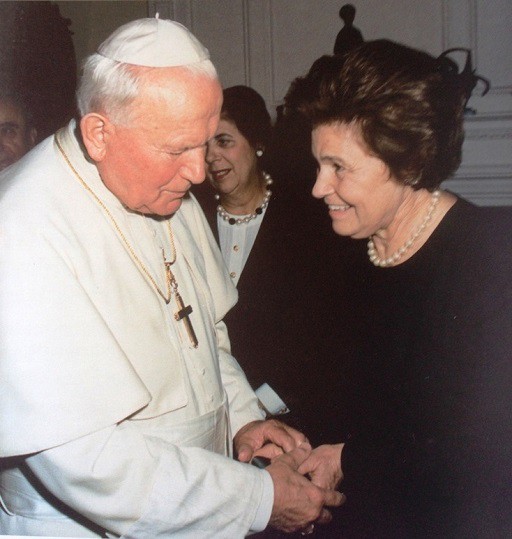 Update regarding her funeral and other memorial events:
Visits will take place at:
Athanée
Chemin du Trabuquet
06500 Menton (France)
October 21-22
8:30am-12pm and 2pm-6pm
The funeral will take place at:
Cathédrale Notre-Dame Immaculée de Monaco,
Monaco-Ville
Friday, October 23, 2:30pm
She will then be moved to Lausanne where the burial will take place at:
Bois-de-Vaux Cemetery
Lausanne (Switzerland)
Monday, October 26, 10:30am
A Memorial Mass will be held in the Cathedral of Milan on:
Wednesday, October 28, 5:30pm
We are planning a New York celebration of the Baroness' life for Friday, November 13, the 25th anniversary of Casa Italiana. Her daughter Maria Chiara will be present.
In keeping with the Baroness' spirit and character, all Casa Italiana events continue as scheduled.
Click here for a more detailed biography and to read about her in her own words.
Click here to view the documentary about her early life Beyond These Walls, directed by Anne De Mare and produced by Elizabeth Hemmerdinger.