The street-food versions of the industrious Ape van are a must at Expo 2015. Examples include the Ape Grom, which sells ice creams; the Frie 'n Fuie offering fried Neapolitan specialities; the "Sciatt a portér", with delicacies from the Valtellina; the Gluten Free (sponsored by the AIC, the Italian association for sufferers of coeliac disease), which prepares gluten-free products for visitors. Opposite the Perugina choco-store is the elegant blue Ape Baci Perugina with chocolates and confectionery.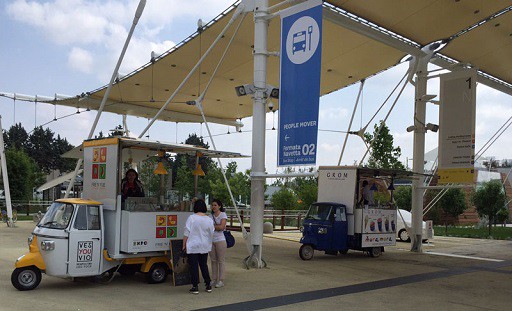 Street-food Ape vans have also been sighted in the city streets: the Ape Abeille Gourmande, an itinerant creperie, with a selection of sweet and savoury treats, and the Lùbar with arancini, stuffed rice balls from Sicily. Go to their Facebook pages to find out where to find them in Milan.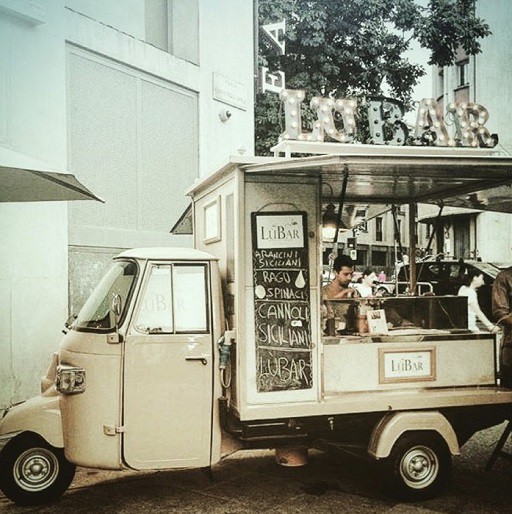 Of course, Milan is not alone: the last few years have seen an explosion in street-food, in and outside Italy (with tempting and original gastronomic specialities), and a great number of festivals (as www.streeatfoodtruckfestival.com) and events dedicated to food. Street food may be itinerant but the quality is excellent, and the specially outfitted Piaggio Ape van plays a key role. In town and in holiday resorts alike.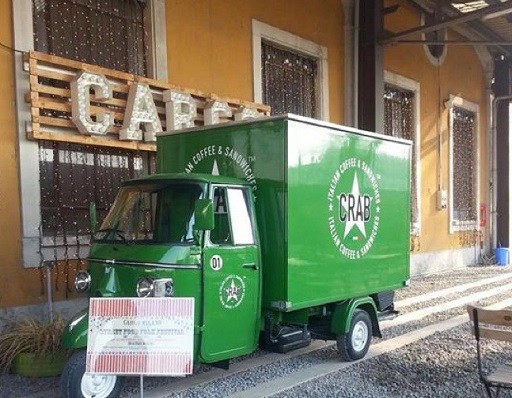 The phenomenon is so pervasive that even the famous "Gambero Rosso" gourmet guide has named 22 champions of Italian street food. The "Crab" in Milano (a green Ape offering filled rolls and coffee) has received the "Street food on the road" award.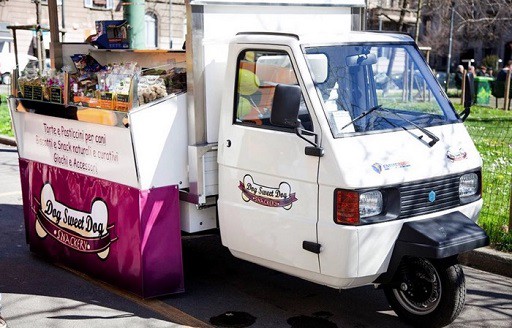 The imagination of vendors joining the street-food business (including increasing numbers of young people!) knows no limits. In addition to sandwiches, chips, pizza, piadine, vegan dishes, Japanese food, special apertifs and beers, breadshops, fishmongers and cake shops on the road, snacks are even available for man's best friend: "Dog sweet dog" is a charming white Ape that travels round parks and city squares. As soon as your dog sees it, his tail will be wagging in delight.
(Courtesy of PiaggioGroup.com, Wide Magazine)