In October, 2014, Garibaldi-Meucci Museum historian and psychic medium, Louisa Mastromarino hosted an interactive spirit tour at the former home of inventor Antonio Meucci and his house-guest, Giuseppe Garibaldi. Historical facts were challenged as Guiseppe Garibaldi and Antonio Meucci were channeled to answer questions.
A tour of the grounds and the house made for some interesting discoveries. It was an opportunity to learn about Staten Island history, the Freemasons, life during tumultuous times and an opportunity to communicate with the spirits, through the guidance of spiritual medium, Louisa Mastromarino.
Even after many years of research regarding psychic phenomenon, the jury is still out. On the one hand, solid and reputable evidence continues to elude serious scientists. On the other hand, witnesses report seeing and experiencing psychic phenomenon taking place very often, and psychics can be found in almost every community in the world. While some are surely frauds or magicians, others avoid the spotlight while silently using their psychic abilities to counsel or help others – convincing many people that psychic abilities are very real.

Meet Louisa Mastromarino. Unlike many mainstream psychics who seek out the stage or an entertainment venue, Louisa does not look for fame or fortune, and she doesn't allow herself to be defined by her ability. Louise Mastromarino, MS, A.T.P., is a certified counselor and educator. She is also credentialed through the Natural Therapies Certification Board as a pain management specialist, stress management specialist and bioenergetics specialist.
When I first met Louisa she recognized my angels that were surrounding me on that date with an acute accuracy. Being a skeptic for many years, it would have been difficult for me to conduct such an interview. However, after spending time with Louisa, I have changed my tune, and had the opportunity to interview her:
Marianna: Please tell us about your education and background.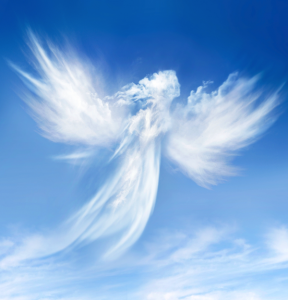 Louisa: I hold a master's of science degree in counselor education (M.S. Ed.) and a bachelor of science degree (B.S.) in communications from St. John's University. I use my educational background and communications background to operate programs at Distant Holistic Arts located at www.distantholistic.com. ATP® stands for ANGEL THERAPY PRACTITIONER®. When I began my intuitive development studies I enrolled in Doreen Virtue's ANGEL THERAPY ® program and became a Licensed ANGEL THERAPIST ®. I am also a Licensed Spiritual Health Coach, certified hypnotherapist, certified psychic/medium, and certified intuitive consultant. I use all of my credentials to help develop integrative programs in business, wellness, and education. My hope is to outreach to more companies and educational facilities in order to help them create or refine programs and services that support community growth.
Marianna: The scientific definition of types of "psychic abilities" refers to those abilities to perceive things about the world through a "sixth sense" Do you believe that you have psychic abilities? If so, which abilities do you possess?
Louisa: The psychic abilities that I have now were given to me in a special experience with the Blessed Mother on August 26, 2008. I was not psychic before The Blessed Mother, Jesus and angels came to me in a spiritual channeling. I received an energy prayer activation that spontaneously opened up Kundalini and light body energy- two advanced metaphysical aspects of our biology I learned later. It took me many months to understand completely. As a result I have psychic gifts including psychic energy medicine abilities, singing in tongues and languages, clairvoyance, claircognizance, clairaudience, and clair motion, the art of moving the body in motion for automatic writing and drawing. I can write a book, play or poem instantly. This gift along with the art of drawing was revealed to me a little later after the initial awakening experience. Drawing is what I love most and clients can visit and purchase mediumship drawings at my new venue www.channelingarts.com. I also teach a drawing component to my work and everyone can learn too how to draw divine art.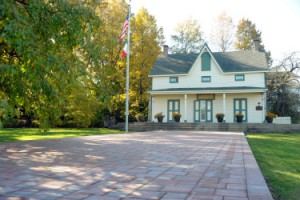 Marianna: On October 30, you conducted a special event at the Garibaldi-Meucci Museum. Please tell our readers what you did and what drew you to the museum.
Louisa: I was asked to conduct a historical tour of the museum through the psychic lens for a CTV television show that aired in July 2014. That show was well received and we decided to repeat the spiritual tour on October 30, 2014 for a public audience. During the October 30 event the spirits of Garibaldi, Meucci and their families communicated with us to help participants learn more about the artifacts in the museum, especially Meucci's death mask, and the Garibaldi statue, which moved its eyes through ectoplasmic formations. These formations as witnessed by the participants were due to Garibaldi and the spiritual gifts of ectoplasm generation I also received. The Holy Mother feels that Meucci and Garibaldi are saints for having done what they have done historically. The Garibaldi-Meucci psychic tours were tremendous fun and indicative of the work I enjoy most which is psychic evaluations of historical properties or artifacts. I love to find hidden history and have spoken to many famous historical figures in spirit about their work including Michaelangelo and St. Thomas Aquinas.
Marianna: Have you ever used your gifts to help law enforcement or any other public forum?
Louisa: Yes, I have helped law enforcement with one case and I am open to serving more in that area and I and have used my abilities to conduct mediumship gallery readings for fundraising experiences. I love public mediumship gallery readings because it allows organizations to raise awareness of their programs and fundraise in a progressive way.
Marianna: Share with our readers a bit about your Italian roots and who if any of your ancestors shared any of the gifts that you possess?
Louisa: I grew up in a middle class Italian family with two brothers. We were a devoted Catholic family. My father was prayerful and very dedicated to the Rosary. My mother, by his side in church every Sunday, too. At this time, I am the only family member who has developed psychic gifts that I know of.
Marianna: Do you feel that everybody has a certain degree of these abilities? Was there some point when someone told you that being psychic was a special ability? Have your abilities changed along with your increased knowledge about them?
Louisa: Everyone can learn to develop their innate psychic abilities. It does take practice and is best learned with a professional coach. I do believe god did design our human body for psychic expansion. Jesus and the saints were some of the greatest psychics/mystics who walked the earth, indicative of the human body's intelligent design. Awakening spiritual gifts is our divine birthright. This is why I offer training classes and groups so everyone can learn. The Blessed Mother consistently says to me in communication that we are all made in the image and likeness of Christ and we can do what Christ can do. As techniques are revealed to me by spirit, I have seen my abilities grow and I am extremely grateful to God for the awareness I receive.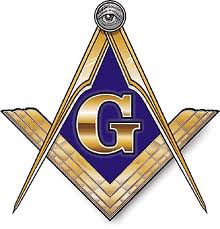 Marianna: During your evening at the Garibaldi-Meucci Museum, you spoke a lot about the freemasons and Anita Garibaldi. What do you really believe happened at the Garibaldi-Meucci house?
Louisa: From spiritually communicating with Garibaldi and Meucci, I know that they were spiritual men, and well devoted to the organization of the Freemasons. Visitors can feel a special energy when they walk into the museum. This sacredness comes from two politically and artistically sound men who led nations and united so many people.
I believe the Freemason meetings that were held at Meucci's home were vast, comforting and filled with spiritual gifts. I do believe Meucci and the Freemasons encountered Christ there too as they prayed for their intentions. Visitations of a high level teacher, like Christ or Mother Mary, leave a sacred energy in the space where they appeared. Patrons can definitely feel a sacred peace when they are in the museum. Anita too was sacred in the way she loved and supported Garibaldi's life and work. During the October 30 event Anita communicated her need for everyone to know her story of unconditional love. Anita credits Garibalidi for loving his country, Italy, as much as Garibalidi loved her.
Marianna: Speak briefly about Animal Communication, Past Life Regression Sessions, Angel Readings, and House Clearings. What are your personal spiritual views regarding the ability? What's your general approach when you coach people? Could you share a few of your most significant experiences?
Louisa: Animal Communication is an effective way to work with pets in order to facilitate understanding of behavioral issues or environmental conditions affecting animals. Animals communicate through telepathic frequency. It is comforting to know that animals understand us, loves us and want to communicate with us when they need assistance.
Past Life Regression is something I am always learning about. The theory is endless. I received a past life gift of release that allows participants to know about their past life and understand current stress. Past life readings can help clients learn more about their life purpose and soul's journey.
Angel readings are fun, exciting, and positive. A great way of recognizing how to communicate with the divine is to start with the angelic realms. Angels love to share their wisdom and help us stay safe and encouraged daily. I run a weekly angel message circle every Friday night which is open to everyone. Everyone receives a message and can learn more about their angel guides assigned to them at birth.
House clearings are one of my favorite activities. We can all benefit from having our home energetically reviewed and cleansed with prayer. Psychic kinetic activity or geopathic stress can affect many homes and it is beneficial to have a space energetically reviewed if someone thinks there is unwanted spiritual activity present. I learn most about mediumship connection when I am working on location in a home or business.
All of the above modalities rely on the same foundational skills of psychic awareness including telepathy, divine insight, and energy medicine. I love doing each and every one of those modalities because they help others feel better and connect with the divine too.
My general approach when I coach people is client centered. I try to listen to others' needs and determine the best plan or best program fit for their intentions. Client service is key and I like working with others to help them learn more about themselves and their spiritual abilities in the process. I stress that energy medicine and divine communication are not to replaced licensed medical support. I take a very practical approach to working with others so they can feel safe and learn new wellness skills.
My most significant experiences have happened during mediumship gallery readings and public events such as the Garibaldi-Meucci Museum spiritual tours. I love working with ectoplasmic occurrences such as we saw when ectoplasm entered the Garibaldi statue in the artifacts room and allowed us to see the statue's eyes move. Heaven exists next to us in another dimension and through these experiences we can witness heaven's hand and connection.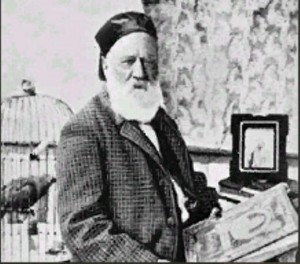 Marianna: What do Antonio and Esther Meucci think about the changes that are being implemented at the museum today?
Louisa: Antonio and Esther love the museum today and honor its success. The spirit realm is amazing and I do believe the Meuccis and Garibalidis have inspired the changes. "Their legacy is the museum," they say. They love the people who visit, the classes offered, the paranormal groups who come to investigate phenomena, the Sons of Italy, whom they inspired to lead the museum, and the spiritual work that continues in both heaven and earth in order to keep the museum alive. Antonio and Esther are especially joyful when they see the children learning and attending the museum on class visits.
Marianna: What else should we know about Louisa? How can you be contacted?
Louisa: I love to help others feel better about their own gifts through the teaching process and intuitive consulting process. I love to connect with people and help them learn about their life purpose through the psychic lens and offer constructive readings. I believe that we are all one in God and can perform many miracles. We just have to know that we can and as the Blessed Mother shares, "With God anything is possible." I can be contacted at (718) 981-2259 or through my web site at www.distantholistic.com.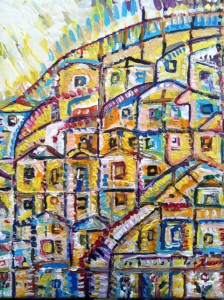 Marianna: Louisa, tell me more about your art. What medium do you use, how large are the pictures? What motivates you to paint? Tell me about the art work?
Louisa: I love to use channeling skills to create divine artwork. Everyone can learn this process to a degree if they study. The pictures I can create come in all sizes and can be commissioned in any size or format. I am looking for sponsors to help me get the artwork to markets that would appreciate the work, gallery shows and the like. Right now I am using acrylics per the spirit guides intention as well for they have messages in the art work that I still am recognizing. Some of the artwork is creatively beautiful and other works are quite symbolic. The spirit energies use lines and spaces to reflect the symbolism of the life of Christ in many works. The art has been described by others as alive and energized. I believe and have been told by Madonna that she places her energy in each one. Madonna or other saints will touch my hand and move my hand in a kinesthetic process that chooses the colors and draws the beautiful pictures. The Blessed Mother says she chooses themes that my soul and she love like Christ's life, music, flowers, Italy, Marian places like Lourdes and Fatima, and abstract imagery. Once she chooses a theme, I do not know what the picture will be until it is created. This is one of the miracles she expressed to me that would prove her connection here. I am not an artist, and currently have never trained in this field.
Purchases of the artwork can be made through www.channelingarts.com or through me directly. Right now I have a little home gallery that people can come and visit.