A lecture and power point presentation on the architecture and literature of Sicily at the Italian American Museum tomorrow evening, Thursday, July 23rd, 6:30 PM, presented by Prof. Santi V. Buscemi
Like all of Italy's other children, Sicily has contributed greatly to world civilization.  A place where architecture and literature have flourished for millennia, the island became the center of Mediterranean culture and now offers a treasure trove of magnificent cultural artifacts that secure its place among the great historical venues of the world. The presentation includes a slide show of Sicily accompanied by short readings of Sicilian poetry in English.

About the presenter:
Santi Busce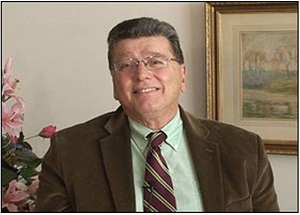 mi teaches English at Middlesex County College in Edison, NJ. He has published seven textbooks and online learning tools for McGraw-Hill Higher Education. The son of immigrants from Agrigento, Sicily, Buscemi has translated Luigi Capuana's C'era Una Volta (published as Sicilian Tales) and The Marchese of Roccaverdina, the writer's capolavoro. Both were published by Dante University of America Press.
He has also published a translation of The Interrogation, one of Capuana's Sicilian plays, in the Journal of Italian Translation. In 2012, the play was presented as a dramatic reading at the Italian-American Writers Association in New York City and at the Italian-American Museum in April 2014. Other works include "A Vision of Sicily" in Primo magazine, "Meeting Antonin Scalia" in The Times of Sicily.com, and several translations of Capuana's fairy tales in Italica, the Journal of Italian Translation, and Forum Italicum. He recently completed an online course, The Literature of Sicily: A History, for Dante University of America Press.
Prof. Buscemi has lectured on Sicilian literature and architecture for the Italian-American Heritage Club of Hunterdon County and Dorothea's House in Princeton, a version of which appears on YouTube. He has also presented scholarly papers on writing, literature, and translation, including one at the University of Natal in South Africa. Last spring he presented at the Calandra Italian-American Institute in New York. He is in the process of translating Profili di donne and I Paesane by Capuana and I Vicerè (The Viceroys), a novel by Frederico De Roberto who, with Capuana and Verga, was one of the Sicilian veristi.