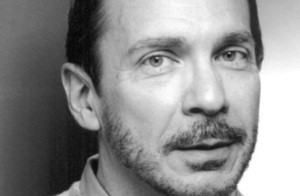 POESIA DELLA FOGLIA GIALLA
Ad Alfred Corn
Odore fertile nel bosco
s'espande nel vento un sospiro
oltre le radici nascoste
in un angolo di terra. Fiori
ai piedi d'una strada rovinata
dal tempo, polvere d'un sentiero
assorbito in un tempio maestro
contemplato nel profondo velo;
nell'aria, navigano parole
come dentro a un bicchiere
di vetro si mescolano lacrime
coi suoni d'un vecchio temporale
dietro la montagna della sete
che porta il tuo nome di foresta,
di poesia e di fiori.
di Fabio Strinati
---
POEM OF THE YELLOW LEAF
To Alfred Corn
Fertile scent in the woods
a sigh spreads in the wind
beyond concealed roots
in a corner of land. Flowers
at the edge of a road worn
out by time, from a path dust
captured in a master shrine
envisioned in the deep veil;
words in the air set sail
as inside a crystal
glass tears merging
with sounds of an old storm
behind the mountain of thirst
bearing your name of forest,
poetry, and flowers.
Translation by Angela D'Ambra.