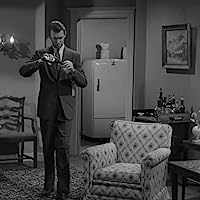 Di Anna e Maria Sciacca
L' American Cinematheque presenta "Noir City", film del cinema noir dal 4 al  13 Agosto; la rassegna cinematografica festeggia il 24° Anniversario con questi film degli anni Quaranta, presso Aero Theatre Hollywood: "Sorry, wrong number", "Key largo", "Hollow Triumph", "A double life", "The velvet touch",  "The hunted", "Call northside 777", "Larceny",  "I walk alone", "T-men", "Cry of the city", "The naked city",  "Blood on the moon", " Pursued",  "To the ends of the earth", "Whiplash", "Raw deal", "He walked by night", "The lady from Shanghai",  "Moonrise", "Bodyguard", "Night has a thousand eyes", "The big clock".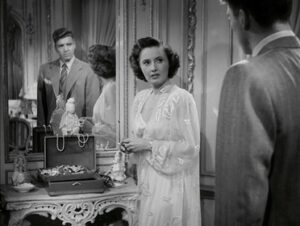 Il film noir è uno stile cinematografico che va dal 1940 al 1958; i principali personaggi sono detectives, e donne fatali con gangsters. Storie di indagini su delitti dovuti a vendette per avidità o gelosia.
Le scene mettono in evidenza alcuni suggestivi dettagli, come una strada di notte bagnata dalla pioggia, un lampione che illumina una strada buia, una veneziana che filtra appena una stanza buia, strade trafficate di grandi città. Ambientazioni chiaro-scure che sembrano evidenziare la difficoltà di scoprire il movente di un delitto.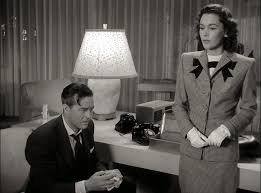 La parola "noir" è stata creata dal critico Nino Frank nel 1946; la Serié Noir della Gallimard pubblica anche in Francia i romanzi hard-boiled di Dashiell Hammett e Raymond Chandler. I critici cinematografici francesi indicano con la parola "noir" le caratteristiche di film prodotti a Hollywood durante la Seconda Guerra Mondiale e distribuiti in Francia.
Il dialogo nei film noir tra un detective e una donna affascinante e manipolatrice o con gangster, è tagliente, fatto di allusioni e sottigliezze che porteranno alla verità.
Un genere cinematografico, il film noir, affascinante. Il programma della rassegna cinematografica Noir City Hollywood si trova sul web site:  www.americancinematheque.com