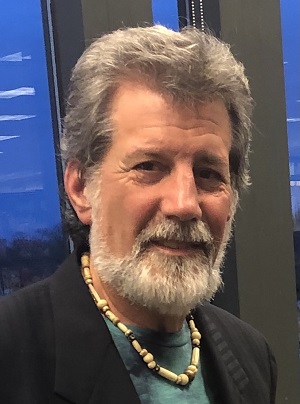 Interview by Tiziano Thomas Dossena
Robert Savino, born in Jamaica, NY, was the 2015-2017 Suffolk County Poet Laureate. His poetry has been widely published in journals, anthologies, and online. Robert has been engaged in poetry since 1975 and has recently taken on the role of mentor to interested 'poets to come.' 
L'Idea Magazine: Hello Robert. You have been writing poems since 1975. What inspired you to start writing poems? When was your first poem published in a magazine? And in an anthology? What were these poems mostly about?
Robert Savino: As a young High School student, I was an introvert; most of what was captured by the mind's eye remained there. Assigned to read the works of William Blake and Walt Whitman, I became inspired by their imagery and metaphoric tools of expression.
The first poem published in a magazine (1976), titled thief of time, reflected on the tranquility of poetry and the value of unknown voices before they are lost to the future.
The first poem published in an anthology (1976), the poet's dream, with a similar theme, additionally encouraged poets to share their work with the universe before the first time it's read is posthumously. This was a tribute collection in honor of Viola Hayes Parsons, a mom who died at an early age, remembered for encouraging people to use their talent to the fullest extent.
L'Idea Magazine: Who is the poet who inspired you the most and why?
Robert Savino: Between Blake and Whitman, it was Whitman, The Father of Free Verse, known for no form, meter, or rhyme. It was that unique style that gave me "poetic permission" not to force line-rhyme and more effectively express feelings.
L'Idea Magazine: In 2008, you won the Oberon Poetry Prize, but it wasn't the first contest you won, wasn't it?
Robert Savino: No, the Oberon Prize was not the first contest I won, but clearly, for me, the most important. The Oberon Poetry Prize is an annual international competition that pays the winner $1,000 for a single poem. This was the 6th issue, where I was honored to be the first Long Island poet to win. The poem, Breakfast with Sophia, was written about family time with my granddaughter.
The Lake Ronkonkoma contest had a theme, "Long Island, its People and Places, Past, Present and Future" – and two poems were awarded the prize. Ghost Land very much represented the theme, from the shaping of Long Island to a possible projection of its future, without attention, becoming the next historic Atlantis. Shortcut Through the Storm reflected on a journey home through a wind-blinding snowstorm on Ocean Parkway, alongside the Great South Bay and crossing the Robert Moses Bridge.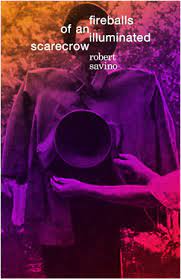 L'Idea Magazine: What are the fundamental differences between your first poetry book— Fireballs of an illuminated scarecrow (2008)—and your second one— Inside a Turtle Shell (2009)?
Robert Savino: Fireballs was a short chapbook (23 poems) focused on dark life-related challenges and was selected as the 2nd volume in an international series of cyber competitions. Inside a Turtle Shell was my first poetry collection, a journey of paths crossed, family and friends . . . lost and found. This was selected by the publisher (Allbook Books) as the 2nd volume in a three-volume Turtle Island Series (Turtle Island, the name given to North America and/or the Earth by some early Native Americans).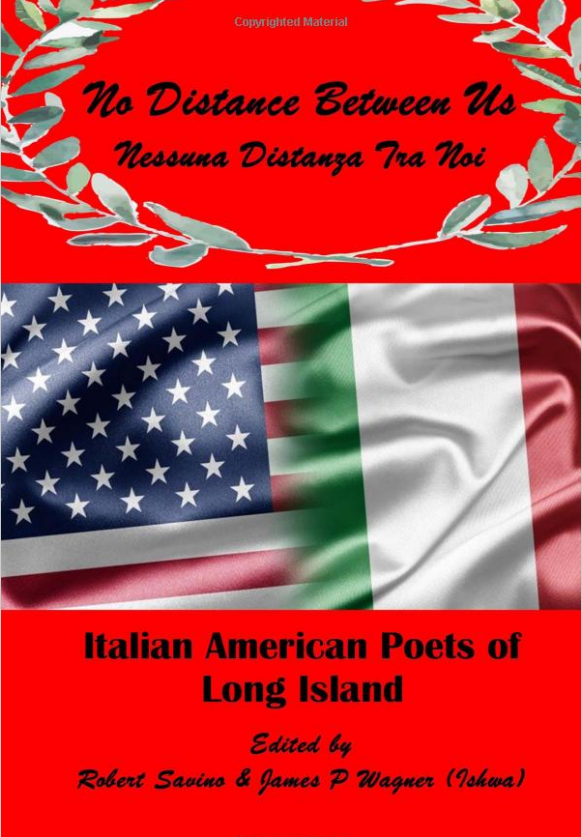 L'Idea Magazine: You were the co-editor of the two bilingual anthologies titled No Distance Between Us. Could you tell me what is the distinction between the two of them? Do you plan to edit a third one?
Robert Savino: The first anthology included Long Island Italian American poets. The second anthology expanded to include New York State Italian American poets.
As I approached the concept of the first anthology, Local Gems Press (a Long Island publisher) agreed to partner with me.  The one roadblock was finding a translator, as the translation of poetry in any language requires the ability to connect with the emotion and not simply translating word-for-word. After countless interviews, the publisher found Monica Barba in Frattamaggiore, Campania, Italy.
For the second anthology, our framework was in place with expectations of a smoother journey, not expecting a pandemic roadblock. Delays occurred in every step of the process before we had the final product in hand. The goal of this project is to introduce a third collection to include national and perhaps international Italian American poets.
When designated Poet Laureate by the County Legislature you become an ambassador for your art and the county, and there's an expectation to provide a path of creativity and opportunity. It was a time when Italian language classes were being dropped by schools and Christopher Columbus was under attack that drove me to fall back on Dante and the beautiful poetic sounds of Italian verse, promoting our culture, poetry, and Long Island Italian American poets. The project would allow me to establish the connection between our motherland and our fish-shaped island . . . leaving No Distance Between Us.
L'Idea Magazine: Do you also write essays, articles, or short stories?
Robert Savino: I write a Culture and Heritage column for the Constantino Brumidi Lodge newsletter – La Voce, occasional poetry-related articles and have written a few short stories for my children when they were young. However, poetry has become my passion and preference. I enjoy striving to challenge the imagination and trigger the elements of a metaphoric mind.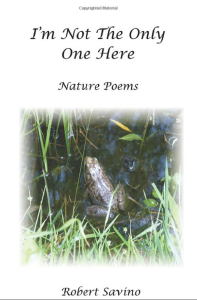 L'Idea Magazine: Could you tell us something about your latest chapbook— I'm Not the Only One Here?
Robert Savino: I assembled this pocket-sized thematic chapbook of twenty-two Nature poems while working on my next personal collection and planning the final No Distance Between Us anthology. It was my first topical venture; perhaps bringing out the Keats or Emerson in me.
L'Idea Magazine: If you had one poem to choose among the many you wrote, which one would it be, and why?
Robert Savino: Undoubtedly it was Breakfast with Sophia.  Sophia was my first granddaughter and I wrote this poem while sitting on the living room floor alongside a night light plug-in at 4:00 a.m. on the morning of her fourth birthday. This is the only poem I've written from beginning to end without ever changing a word.
Breakfast with Sophia
She wakes on a bed in the living room,
in the dark. She crawls to the foot
and peeks over the edge to see
if I'd been to sleep at all,
then, unhinges into a series of karate moves
and says, "Grandpa, I'm gonna beat you up!"
I engage for a short while, then quickly take
to the breakfast table, a clandestine coward.
After one period of fruit loop table hockey,
she eats. I tangle with nocturnal words, aloud.
She lifts her spoon, holding it like nunchucks
and says, "Grandpaaaaw, you a knucklehead,"
then follows me everywhere, with her mother's eyes,
a pastime of summer fun, all over again.
When she leaves, flowers in the garden droop.
Crabgrass and dandelions peek out over the sod.
I imagine her return as a teen or young adult,
reading this poem to me or saying,
"C'mon Gramps, I can't dance to this!"
L'Idea Magazine: What do you write mostly about?
Robert Savino: I'm typically non-topical, unless by specific request. I mostly write about life experiences, whenever or wherever inspiration arrives. I once wrote an unedited tribute poem at a fundraiser between courses and conversation across fold lines of a paper napkin.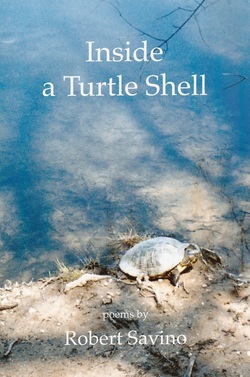 L'Idea Magazine: How much did your Italian Heritage influence your life, poetry, and career choices?
Robert Savino: My Italian heritage had an enormous impact on my life. My paternal grandparents, from Campania and maternal grandparents from Abruzzo both settled in South Jamaica. The families were located close to one another and when a friend would move into the neighborhood I was told they were cousins. In my pre-school years, I thought everyone was Italian, went to Saint Monica's Church and celebrated Sunday as a feast. I learned to be a gentleman, generous and family-oriented and still live by those standards today.
As far as the influence on my poetry . . . you will find family and cultural poems and references in each of my books. However, when the poet laureate project opened my eyes to Giacomo da Lentini, the inventor of the sonnet (not Sir Thomas Wyatt), and the Italian triumvirate of Dante Alighieri, Francesco Petrarca, and Giovanni Boccaccio, I became motivated to complete a trilogy of Italian American poets and continue to promote the voices of our Italian Culture and Heritage.
As far as career choices . . . I learned from my grandparents and my father the struggle Italian Americans underwent in the workplace. This only encouraged me to work as hard, or even harder to reach the position of Vice President in two Fortune 500 companies before retirement.
L'Idea Magazine: Your poetry appeared in many literary magazines, but most of all it's a staple of The Golden Lion, the magazine of the New York State Grand Lodge of the Organization of the Sons and Daughters of Italy in America. How long have you been with the Sons of Italy and what function do you have within that organization?
Robert Savino: I've been a member of the Order Sons & Daughters of Italy in America – Constantino Brumidi Lodge #2211 for thirty-four years. I am a Past President of the Constantino Brumidi Lodge #2211, currently holding the following positions: NYS Chairperson – Literary Award; Brumidi Lodge Board of Directors, Board of Catering Services, Commissioner of Arbitration, Culture & Heritage Committee Chairperson, and Editor of La Voce newsletter.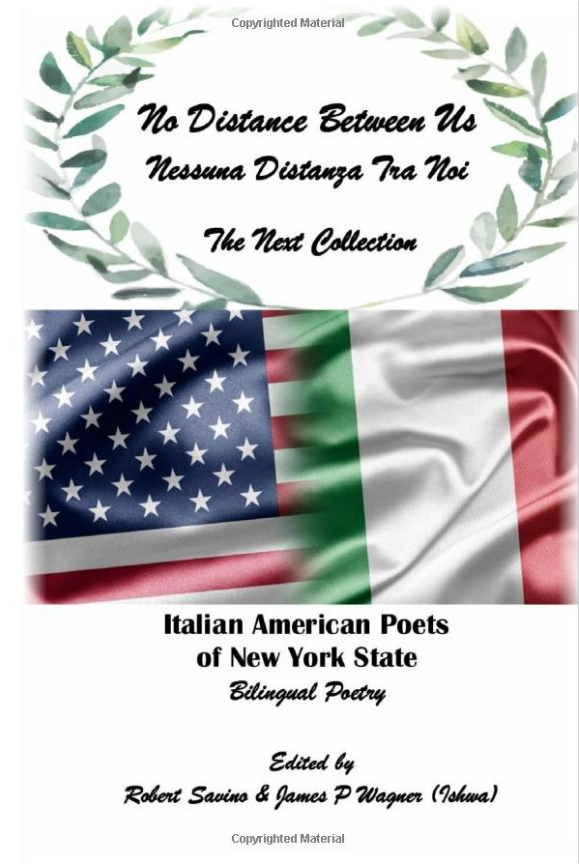 L'Idea Magazine: Do you have any literary projects in the work at this moment?  Any presentations for the month of October (Italian American Heritage Month)?
Robert Savino: Currently I only have my next (personal) collection in the works. The planning process for the completion of the No Distance Between Us trilogy is next and the potential for a "forms" guide that would compare the differences between the Italian forms, like the da Lentini or Petrarchan sonnet to the Shakespearean sonnet; or Dante's terza rima form compared to that of John Milton and Lord Byron.
I have traveled to some of the local Lodges to offer a short presentation titled poetry matters, which takes my journey to the turning point of promoting our culture and heritage. There's a potential for more in October and an event at my own lodge. Additionally, I will be reading a tribute poem written for Lou Gallo at the Long Island Columbus Day Parade in Huntington and in the process of scheduling a reading from No Distance Between Us – The Next Collection at The Dog-Eared Bards Book Shop in East Northport in October. If that works out as planned, I will invite Carmelina Zitarosa, Commack High School Language Teacher and Advisor to the Italian Honor Society, and her students to join the poets from the anthology and read the Italian translation. Carmelina has been supportive of my poet laureate project since the beginning. She is dedicated to the promotion of our culture and heritage; and when the students accompany her and read the Italian translation, they become my hope for future ambassadors.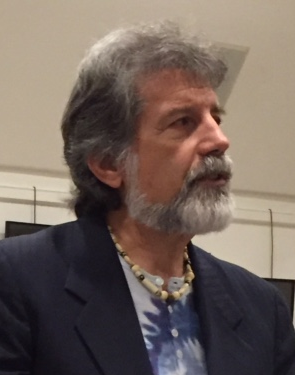 L'Idea Magazine: If you had the opportunity to meet and talk with any person, from the present or the past, who would that person be, and what would you like to ask?
Robert Savino: I believe it would be Dante Alighieri. I would ask how I can build a bridge that supports his Old Word discovery of poetry and cultivate its continuance in the New World, leaving no distance between us.
L'Idea Magazine: Three adjectives to describe you…
Robert Savino: Loyal, honest, and resolute.
L'Idea Magazine: What other interests do you have besides writing? Any hobbies?
Robert Savino: My other passion is softball. I play for The New York Senior Softball Association, an age 68 and older league, and have been selected as a six-time all-star, playing 2nd base.
L'Idea Magazine: Any unrealized dreams you feel like sharing with our readers?
Robert Savino: Yes . . . for the life struggles of today to end at an open door of a bright tomorrow.
L'Idea Magazine: A message for our readers?
Robert Savino: Don't allow the passion for our Culture and Heritage or the language of poetry to slip through unguided hands.