A review by Tiziano Thomas Dossena
One of the presentations I give more often is "My Italian American life: the Importance of Writing a Memoir." I treasure that type of presentation because I really do believe that people should leave behind some kind of written or recorded story of their life, or the life of other close family members, for their descendants—and sometimes the public at large.
How sweet it is for a grandchild or great-grandchild to discover the story of his or her grandparents! But it's more than that since within the story there are lessons to be learned and history to be discovered. It's a world much more interesting and intimate than TV programs or movies and it belongs to the reader as much as to the person who wrote it…
In that line of thought, I was fortunate to read a marvelous family recollection titled "Letters from Italy."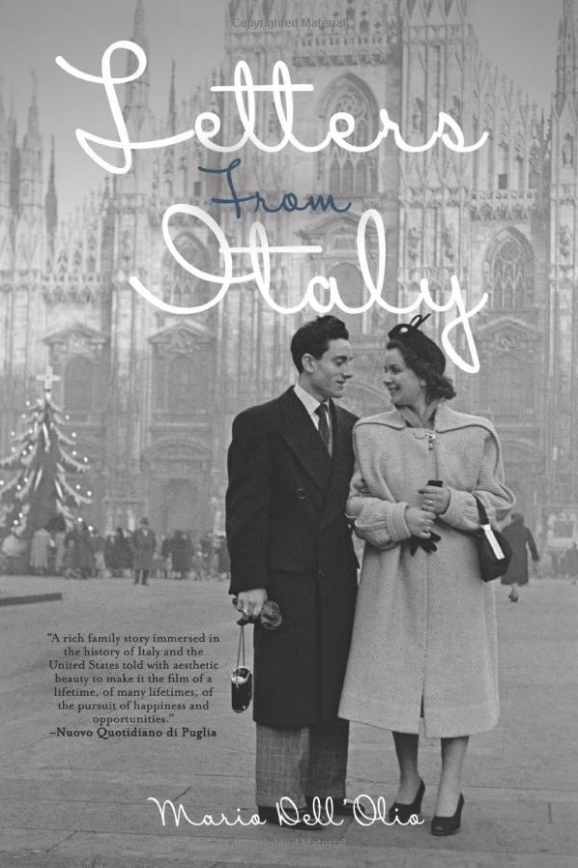 In this well-written book, the love letters of the parents of the author are the stitches that seem to hold together the story. And it's a story that merits reading. It's, first of all, a love story, but it's more than that, bringing to life the years of WWII, with all its tragedies, and the post-war period, which promised a new world to young people, a promise not always kept.
The letters are a demonstration of how love can blossom in a strange situation, such as living on two different continents and not having met personally. What follows is the life of these two twentieth-century Romeo and Juliet who, unlike the protagonists of Shakespeare's story do find fulfillment to their desire to be together.
The events of their long life together, whether dramatic, happy, or of a routine semblance, are narrated in a well-paced rhythm, allowing the reader to get emotionally connected to the protagonists as well as to the story itself.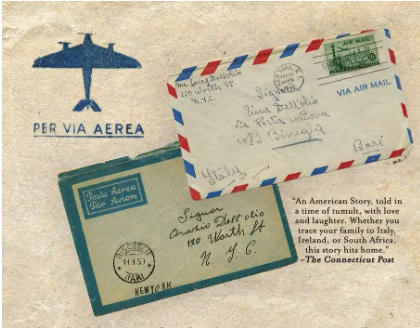 The author confronts challenging topics, such as sexual abuse, gossip-mongering, freeloading, illness, and death with a candid approach, showing respect for the protagonists' choices and their way to respond to these unfortunate and unwelcome occurrences.
Mario Dell'Olio's "Letters from Italy" is a wonderful book that proves once more that writing a memoir is not only important for one's own family but may be valuable for society at large.