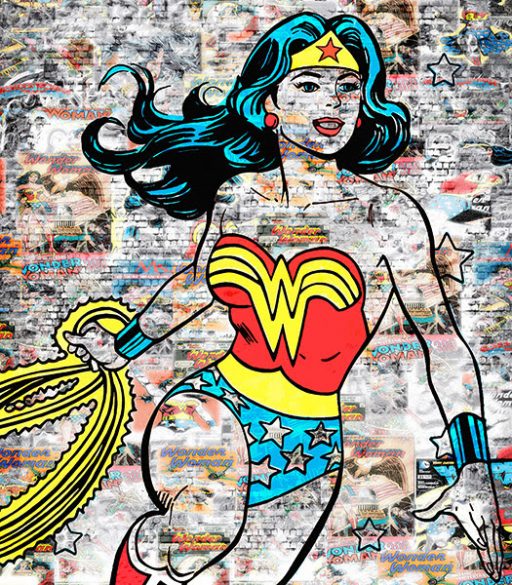 Miami, FL  (October 10th, 2018) — Jared Schwalb, the owner and sole artist behind Vehement Art, is bringing his work to Washington, DC for the first time at Superfine! The Fair October 31-November 4, 2018. Schwalb's work is the definition of vehement: passionate, intense and forceful. Schwalb uses mixed media to create contemporary, colorful designs that morph with pop culture icons. Batman, Wonder Woman, John Lennon, Jimi Hendrix, and Muhammad Ali: these are just a few of the characters that can be found at the center of Schwalb's pieces.
"My work has evolved drastically; in the beginning, I was just using markers and paint and I've been experimenting with different media like screen printing and photography," said Schwalb. Vehement Art has only been in existence for a little more than two years. Schwalb, who has a background in finance, began creating art one day after he had a bad day trading the stock market. He found comfort in adult coloring books, oddly enough, and then began creating his own designs. He still brings his methodical and analytical approach from his financial background into his artwork today. "I'm very methodical in some ways and very free in other ways," says Schwalb. "I want to create things that I know people around me are going to be familiar with and are going to evoke emotion in the people viewing it."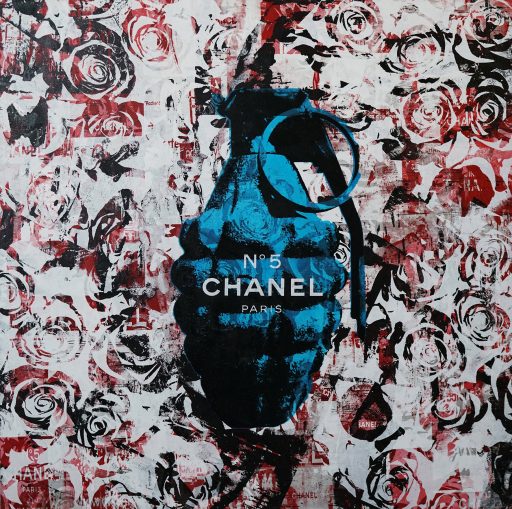 For Superfine! DC, Schwalb will be bringing new and existing works, including skateboard decks which is a new medium for him, and something that is relatable to people in the DC area. This will be Schwalb's first time exhibiting in DC. He has previously held exhibitions in New York, Miami, Aspen, the Netherlands, and Amsterdam, among others.
Jared Schwalb and Vehement Art embody the mission of Superfine! The Fair, which is to open up the market to new collectors and emerging galleries and artists worldwide. For more information on Superfine! DC, visit superfine.world.