By Tiziano Thomas Dossena
"A magnificent auditory experience" could be one way to describe the concert by Cristiana Pegoraro at Carnegie Hall, last November 16. But it was so much more… Aptly named "Ithaka, the Journey of a modern Ulysses," the concert started with selections from "The Four Seasons" by Vivaldi. Arranged by the pianist herself, the Seasons vibrated with an unmatched intensity and showed Ms. Pegoraro's skill and power with the piano was only equaled by her talent as an arranger.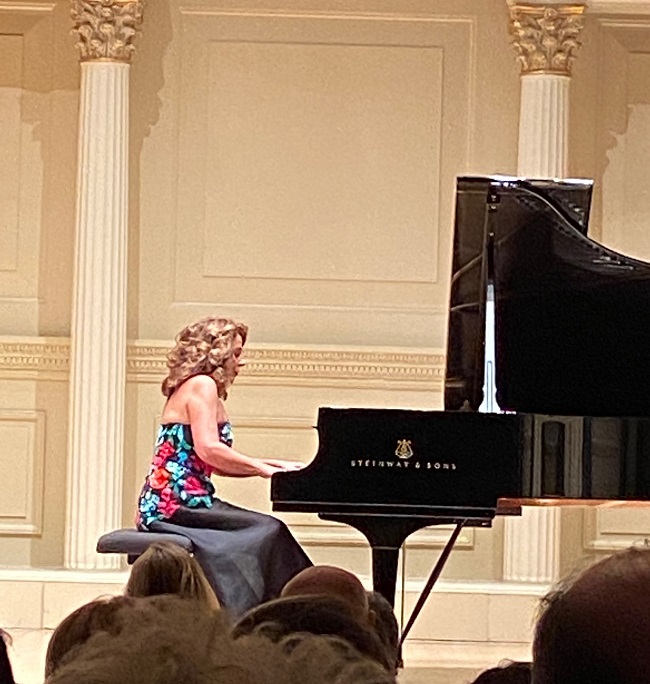 Beethoven's Sonata Op. 27 "Moonlight" followed, and it was another surprisingly 'fresh' rendition that captured the audience evermore.
In between the pieces, Ms. Pegoraro spent time giving brief presentations that introduced them and their composers.  Her evident charisma was proved also by the presence of the many audience fans who cheered her on. It was clear some people had been waiting for this concert not only to hear her playing the piano but also to see her once more…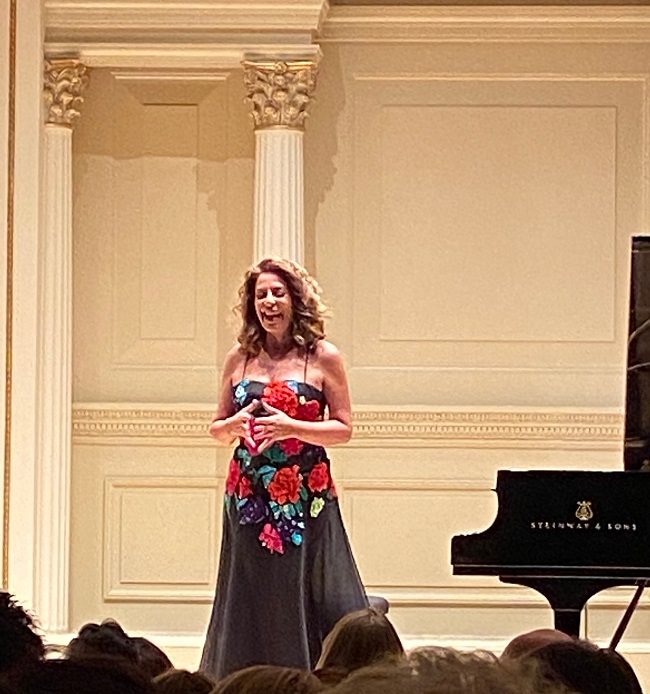 Chopin Preludes Op. 28, No. 3, 4 7, 9, 15, 20, 24, played after "Moonlight," brought back the audience to a more traditional piano concert, while the aria "Largo al Factotum" from "Il Barbiere di Siviglia" by Gioachino Rossini, last of the pieces played in the first half of the program, induced an impromptu though quiet celebration by the audience, who could not help being captivated by such an interesting and charged arrangement. The smiles on their faces and the heads swaying to the music said it all…
After the Intermission, an award was bestowed upon the pianist by one of the Councilors of the City of Terni for being the 'Ambassador of Saint Valentine in the World.'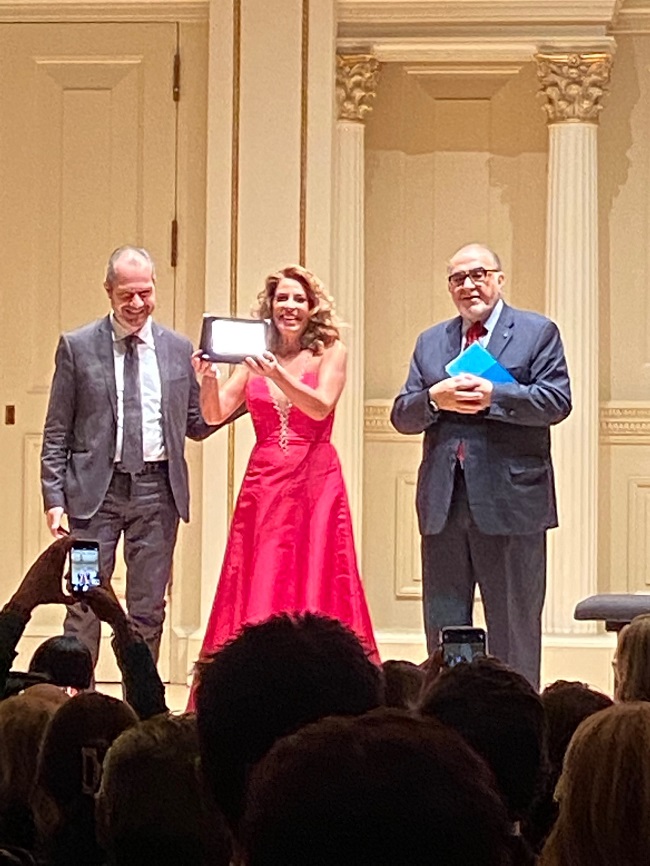 The second half of the program started with the world premiere of "Colors of Love," a piece composed by Cristiana Pegoraro and dedicated to Saint Valentine. It was intense and brought the audience into a different realm, completely absorbing their attention…
What followed was an even more intense experience. "Ithaka—The Journey of a Modern Ulysses" was a powerful series of piano compositions that were as entertaining as delightful… Ms. Pegoraro showed in this performance her ability not only in her splendid rendition of the piano pieces but also in the full capture of the listeners and the onlookers. It is, therefore, not only an auditory experience but a visual one too, in which one can be completely taken by the observation of the activity of her hands and the intensity of her expressions…
A marvelous concert that was very much appreciated by the public, who kept on applauding well beyond the norm… Cristiana Pegoraro proved once more that she is a rising star in the international music world.
GALLERY
Cristiana Pegoraro at Carnegie Hall, 2022