By Joseph M. Calisi ©2022 All Rights Reserved 
According to published reports in the Italian and other media sources, ITA and Lufthansa's deal for 40% of the Italian Airline is happening.
ITA was founded by the Italian Gianluigi Aponte who said he "… aims to create a partnership with the Italian government and the Lufthansa Company as an industrial partner of the project. Lufthansa has already expressed its interest in taking part in the initiative."
The deal apparently isn't just with the German carrier but also with the Swiss group MSC, and it was demanded that the Italian government maintains a minority stake in the venture.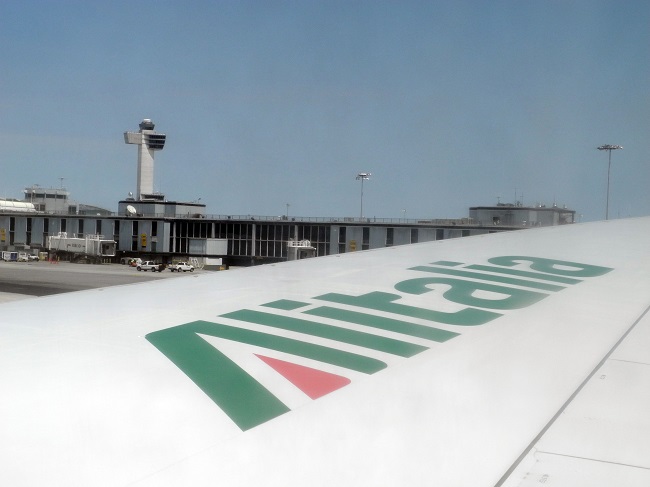 Apparently, Lufthansa has been on the sidelines for years and waiting to pounce on the bones of Alitalia. The key aspects of the 'merger' include a  financial endowment, the consolidation of accounts, the role of Fiumicino airport, which would become the hub for flights directly to Africa and part of the routes to America, and the integration of other airlines purchased that ended up in the "German air confederation".
On the surface, it does appear that ITA is being fully absorbed by Lufthansa as marketing, ticket sales and other functions are being funneled thru the German aviator's site and in the expression of interest in 2018. The only holdovers from Alitalia were to be some operating personnel, as evidenced by the host of employees that were left behind after October 14, 2021.
Also, it appears ITA/Alitalia was being dismembered by the German airline so it could take advantage of the Italian carrier's benefits after a cash infusion not including money the Italian government given to ITA as a 3-year lifeline.
With the recent setback of flights and operations, it appears the Alitalia branding acquired in the fire sale by ITA may become the public face of trans-Atlantic flights as the public recognizes that brand but not ITA.
Recently, there's been much speculation in the media about the future of Italian aviation, but whatever unfolds, we'll have to wait and see.