Di ANNA & MARIA  SCIACCA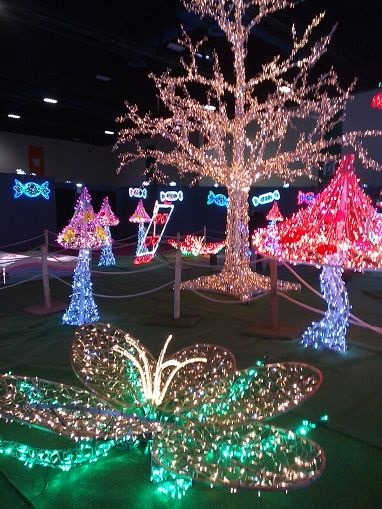 To Wonderland a Torino è un magico mondo di luci, colori e figure fiabesche, organizzato da GL events in collaborazione con Bis eventi dal 8 Dicembre 2022 al 8 Gennaio 2023 a Lingotto Fiere.  GL events lavora in molti paesi dell'Europa, Asia, Americhe nella realizzazione di fiere, congressi, mostre, spettacoli, eventi sportivi e culturali.
A Lingotto Fiere nell'incantevole ambientazione di 5000 metri quadrati, To Wonderland si apre su un giardino dove brillano nei colori rosa, arancioni, rossi, azzurri, gialli, verdi, grandi funghi, fiori, farfalle e alberi come nella favola di "Alice nel paese delle meraviglie"; stupenda è anche la lussuosa e scintillante carrozza di Cenerentola trainata da dei cavalli che brillano di luci dorate.
A To Wonderland c'è anche un'area per la ristorazione,  proseguendo verso un tunnel di luci argentate si incontra un gruppo di orsi polari e un gigantesco e luminoso Babbo Natale con la casa  e l'ufficio postale, si arriva al Borgo degli Elfi dove si possono ammirare le graziose casette in legno con le finestre decorate di luci e con le stalle per le renne mentre nel Teatro dei Sogni vengono raccontate alcune fiabe in spettacoli teatrali e musicali.  Per informazioni su orari e biglietti:  www.towonderland.it
---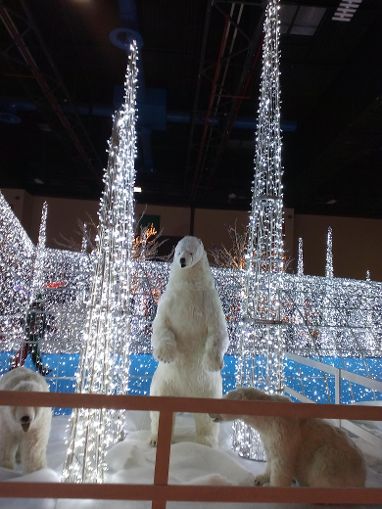 To Wonderland in Turin is a magic world of lights, colors and fairytale figures, organized by GL events in collaboration with Bis eventi from December 8th 2022 to January 8th 2023 at Lingotto Fiere. GL events works in many countries of Europe, Asia, America for the realization of fairs, congresses, exhibitions, shows, sport and cultural events. In the enchanting ambience of 5000 square meters, To Wonderland opens on a garden where large mushrooms, flowers, butterflies, trees, shine in the pink, orange, red, blue, yellow, green colors just like in the tale of "Alice in the wonderland", the luxurious and scintillant Cinderella's carriage pulled by horses that glow with golden lights is also wonderful. To Wonderland also has a fast food area, continuing towards a tunnel of silver lights, we meet a group of polar bears and a giant and luminous Santa Claus with the house and the post office, then we arrive at the Elf Village where we can admire the cute cottages with the windows decorated with lights and with the stables for the reindeer while some fairy tales are told at the Theatre of Dreams during theatrical and musical entertainments. For informations on timetables and tickets: www.towonderland.it