Idea Press' Editorial Director presented the newly published novel Some Grief, Some Joy by Leo Vadalà in Tuckahoe, New York, to the attentive audience of the Giuseppe Garibaldi Lodge of the Order of the Sons and Daughters of Italy.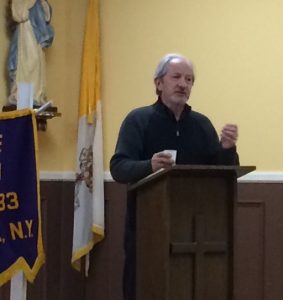 The presentation was very well received and a Q&A period followed thereafter, wherein Mr. Dossena talked about immigration, the feeling of belonging to two or more places at the same time, the changes that occurred in Italy and the USA in the past seventy years and the differences among Italians and Italian Americans in the way they gave importance to details of their lives.
For a brief book review of Some Joy, Some Grief, go here.