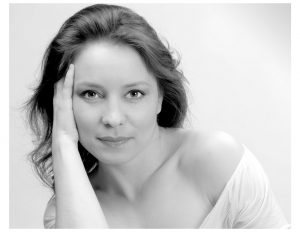 Interview by Tiziano Thomas Dossena
Francesca Todesco is of Swiss Italian origin and studied dance in Switzerland, Germany and the U.S. After a few years of dancing in St. Louis, MO, she moved to New York City in the summer of 1998. Francesca is the Artistic Director of "Dances We Dance," which makes its NY debut with performances June 3-5 at the Theatre at St. Jeans.
L'Idea Magazine: Hello Francesca. How much do your roots influence you in your life and career?
Francesca Todesco: Growing up in Switzerland and Italy, I always loved watching dance on TV, but I never saw a live performance until I was an adult. I started taking some dance classes in Switzerland in my late teen (I did gymnastics since a was little), but I wanted to explore more: that's when I moved to Germany to study, then to the U.S. I didn't really have a plan or know what I was looking for in dance, only a deep passionate drive to learn that ultimately took me to New York where I discovered all these fabulous teachers and styles. I suppose one's roots always play a part in someone's life choices, mine not so much in the training side but in the search of what I really wanted from life.
L'Idea Magazine: You studied with many renowned teachers such as Jim May, Gail Corbin, Deborah Carr, Betty Jones, Fritz Ludin, Catherine Gallant, Loretta Thomas, and many more. Is there one in particular who left a deeper mark on your life and the way you approach dancing?
Francesca Todesco: In their particular way, each teacher had and still has a profound effect on my training as a dancer and a performer. If I had to choose one, Jim May would be the one: I worked very closely with him for many years (I still seek his advice), and I would attribute to him my ability to perform beyond just dance steps and to think outside the box. His classes were never about simply learning the technique and steps, but finding the dance, the nuances, feeling it, and making sense of it. Nothing was done because one was told to, it had to mean something.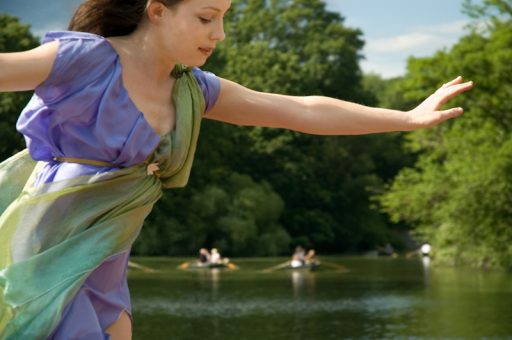 L'Idea Magazine: You have been teaching dance in your own school (Every Little Movement) since 2006. What made you decide to start teaching?
Francesca Todesco: I've always loved teaching and one day my friend and colleague Samantha Geracht (who is now artistic director of the Sokolow Ensemble) asked me to teach her daughter, 3 years old at the time. She put together a small group and from that, I built my program. I loved making dances with the kids, thinking of stories, and making costumes.  I learned so much with them about teaching, making dances, and using their creativity and mine. Sadly, I closed my program in 2016 but hopefully, I'll get back to it soon. I currently only give classes for adults, which I also immensely enjoy.
L'Idea Magazine: Isadora Duncan is preponderantly in your dance life, having begun studying and performing Duncan's repertory with Catherine Gallant in 2000, being a member of "Dances by Isadora". What is it that fascinates you so much about her legacy?
Francesca Todesco: I didn't know much about her style when I started. It was very different from the Limon technique that I had been so familiar with. I loved the musicality and freedom in the movement, somehow it felt right for my body. I loved the challenge of dancing difficult movements and making them look easy. Something happens in my body when I dance her dances, I'm not sure how to explain it. It feels very natural and liberating. It feels like I can do it forever.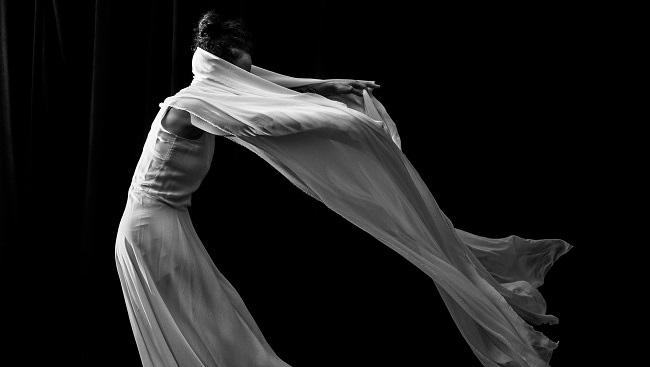 L'Idea Magazine: You have also performed in the Sokolow Theatre Dance Ensemble since 2003, dancing and reconstructing the repertory of Anna Sokolow. What difference do you find in performing her repertory versus a Duncan one? 
Francesca Todesco: There is a great difference between the styles, however, there is a true line that goes from one choreographer to another. It wasn't always an easy challenge to go from one style to another, but it's part of developing and practicing different skills, a bit like an actor would do. Sokolow is more like theater, with stoic minimal movement and highly effective. Duncan is challenging in its own way, very much related to the musicality in the early choreography, and more interpretational and grounded later on. Having produced so many dance concerts with children and adults, I was also able to jump on stage amidst the chaos backstage and just become the performer at that particular moment. I also studied Limon with Jim, Betty, and Fritz, which was another challenging style, and helped me develop a strong technique and stage presence.
"I'm certainly on the path to discovering my own way of choreographing and teaching"
L'Idea Magazine: How did you get involved with "Dances we dance"?
Francesca Todesco: The passage of control was an unexpected surprise. Years ago, being a 'fan' of early American Modern dance and being surrounded by amazing teachers, I created a series of 'Historical Dance Workshops' in NYC, inviting master teachers. Betty and Fritz were regular guests twice a year, with amazing daily classes lasting 2-3 weeks. I became quite close to them during the last several years. They retired in 2019 (but still agree to teach) and asked me to take over the leadership of their organization, instead of dissolving it. They operated out of Hawaii, and I'm in New York. The organization's purpose remains to educate and perform; it's just under different leadership and with different ideas. Obviously, their careers and backgrounds are far bigger than mine, but in my own way, I will continue with their purpose.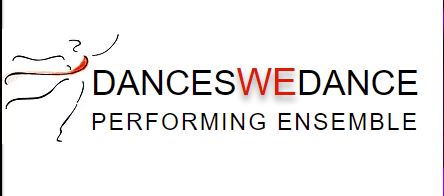 L'Idea Magazine: With "Passages," your company's first self-produced show (June 3-5, at the Theater at St. Jeans, 150 East 76th Street) you have taken a new direction for this ensemble, haven't you?
Francesca Todesco: While the purpose and goals of the organization remain the same, all the people involved have changed, and so is the choreographic and educational material. Betty and Fritz were icons of modern dance (they both danced with Jose' Limon), and they had continued teaching his style around the world, as well as their own work of choreography. I come from a different and more humble background, my style is mixed with the techniques and genres I learned. I'm not sure I have a 'style', but I'm certainly on the path to discovering my own way of choreographing and teaching.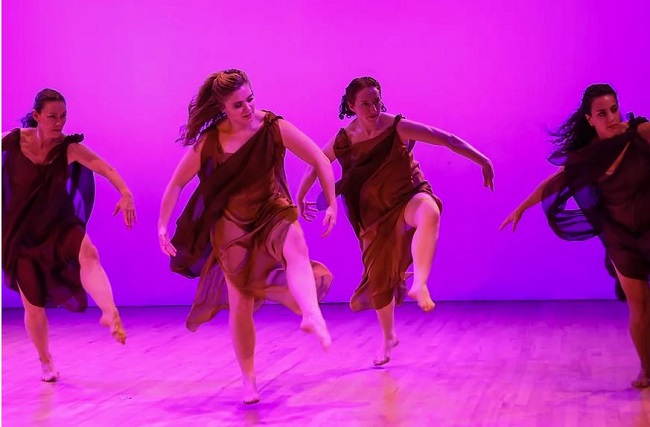 L'Idea Magazine: Could you talk about the Duncan sections of "Passages"?
Francesca Todesco: Reflets d'Allemange, music by Florent Schmitt, is the first Duncan piece on the program. Duncan choreographed 3 of the 8 sections of music. A few years ago, I started thinking about finishing the remaining sections, with my own choreography but inspired by Isadora's movement. It was important for me to do it with live music (4-hands piano). Although these sections are all waltzes, they are indeed 8 very distinctive pieces. I did some research on the composer, Schmitt, and the towns these sections are referring to. I took one particular aspect from each town and developed it into a dance. I left 2 sections for piano only. There is no story or correlation among the pieces, besides similar costumes. As when we visit different towns and places, I hope each dance gives out something to remember.
The other Duncan pieces are the Scriabin Etudes, a trilogy of dances created by Isadora Duncan around 1921 and later reconstructed and staged by her pupil, Irma Duncan. I love the depth of these solos: the intensity of the movement and the dynamic of the Scriabin music produce such powerful vision. It reminds me of the depth of Sokolow's work.  Although the dances were choreographed on specific subjects and events of the past, as in many of Duncan's works, they remain timeless and still pertinent in today's world. These pieces are usually danced by seasoned Duncan dancers. I will perform all three in this program.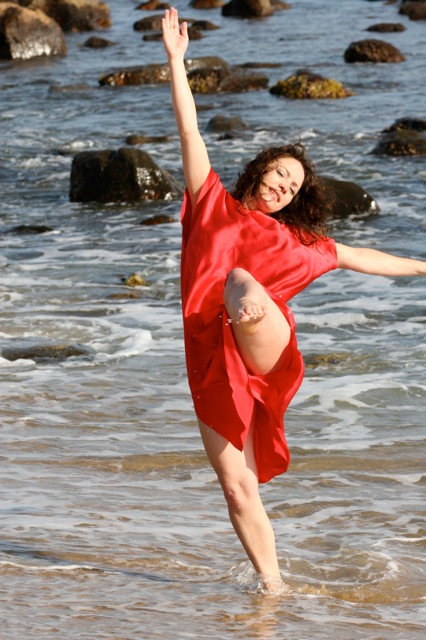 L'Idea Magazine: Choreographer Catherine Gallant also contributed a piece for "Passages"…
Francesca Todesco:  Besides being a fabulous teacher, dancer, and mentor, Catherine Gallant is a brilliant and accomplished choreographer; I called her in early January this year and asked her to create a group piece for my show. I completely trusted her process so I left every detail to her. She took the challenge and, within a few months and a few rehearsals, she created 'Late Echo'. Here is how it could be described: 'Late Echo, a new work for five dancers commissioned by DWD, gleans movement from accepted accidents and chance encounters. Just as a visual artist might carefully assemble found objects, choreographer Catherine Gallant extracts and abstracts from a gyre of gestures and stances found in everyday existence on the street, in print and online media, and on public transit. This mix is housed within the plush atmosphere of composer James Ra's Evocation for cello and piano, played by pianist Nathaniel LaNasa and cellist Kirsten Jermé.'
L'Idea Magazine: And in "Passages" there are three new works by you…
Francesca Todesco: Two solos for women and a group dance. The first solo, The Calling, came from a choreography that I did back in 2016 for my teen students on the subject of Joan of Arc. I then developed this solo a couple of years ago for dancer Margherita Tisato, but we were never able to perform it in a theater until this year. The piece has four sections, depicting the young woman as a warrior first, later the realization of the lost childhood and the dream of a stolen future, and final death. I choose two compelling Chopin piano pieces and two short works for piano and cello by Gurdjieff.
The second solo, danced by me, came from an idea of the unavoidable life change that a woman faces at a certain age, and the acceptance of that change. As a dancer, the changes in one's body, as time goes by, are deeply felt and quite difficult to accept. Past injuries, loss of energy and flexibility, everything plays a part in the degradation of the body. One has to learn to accept and love in a different way; it doesn't always come easy. It starts with excerpts of a poem by William Wordsworth, Intimations of Immortality.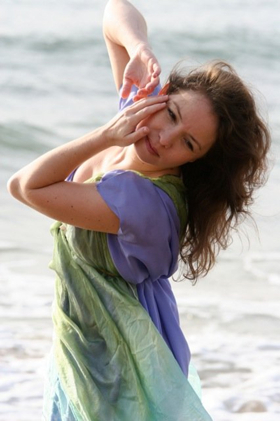 Closing the program is Fuga Y Misterio, a group piece choreographed after the summer of 2020 when I used to stroll in Central Park listening to a podcast about great women artists. I became fascinated not necessarily by their works of art, but by their personal journeys and often difficult lives. This idea was developed further with the music of Piazzolla. We didn't touch the choreography at all last year, and I finished the piece just days before the performance. The piece depicts an emotional range and depth of feelings happening all at once, driving these characters to the edge but ultimately, as often women do, we pick up the pieces and continue our journeys, strong as ever. I have always loved the power of the music of Piazzolla and loved creating this piece. Piazzolla would have been 100 years old in 2021.
L'Idea Magazine: It's a very exciting new season for you and for "Dances We Dance". What will follow?
Francesca Todesco: Hopefully, more teaching and more seasons for this company of young dancers, at least every year or two (budget is always an issue). My friend and choreographer Rae Ballard and I are planning a small showing this October, and she will choreograph for the company. I'm also personally working with a group of international dancers who will perform in Greece next year. I would love to resume my teachings abroad, specifically in France, Argentina, and the U.K. I love to work with new people and set works by Isadora Duncan.
L'Idea Magazine: Do you have any hobbies or pastimes?
Francesca Todesco: Between work and dance, I'm afraid there isn't much time for anything else. Generally, I do love going to classical music concerts and museums.
"Don't be afraid to try new things in life, at any age. Explore, jump in, live."
L'Idea Magazine: If you had the opportunity to talk to anyone from the past, or even the present, who would that person be, and what would you like to ask them?
Francesca Todesco: This is such a good question! I find that sometimes people who we admire would not be so great if we meet them for real…we do love their ideas more than the person. Having said that, of course, I would love to meet Isadora Duncan but more than that, I would love to live one month back in 1920 in Paris, after the war, or even before, when all artists would meet and exchange ideas or arguments but become inspired by one another.  I bet that energy was amazing.
L'Idea Magazine: Any long-cherished or unfulfilled dream?
Francesca Todesco: Yes. My children's program ended in 2016, and since then I've been thinking of opening a school of my own, but was never able to, mostly because of finances. I'm still hoping to do so. Also, I'm learning to play piano and would love to get that dream accomplished. It's not easy…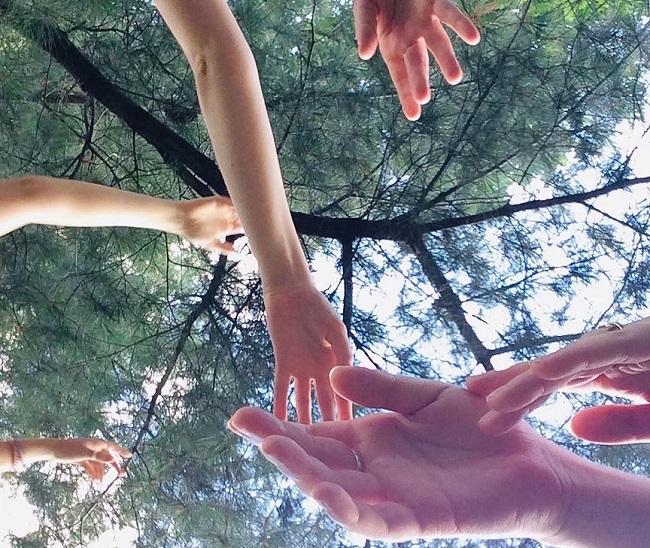 L'Idea Magazine:  A message for our readers?
Francesca Todesco: Don't be afraid to try new things in life, at any age. Explore, jump in, live.
Also, if you're in New York, don't miss these performances!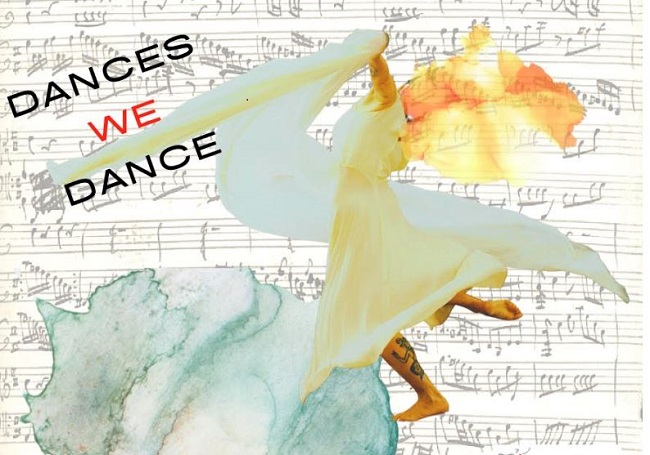 ---
Dances We Dance presents:

PASSAGES

dances by Isadora Duncan, Francesca Todesco, and guest choreographer Catherine Gallant

Friday-Sunday, June 3-5, Friday & Saturday at 7:30 PM; Sunday at 3 PM

The Theatre at St. Jeans, 150 East 76th St., (just east of Lexington Avenue)

Tickets: $30; $20 for students & seniors

Reservations: 1-800-838-3006

Artistic Director: Francesca Todesco

Dancers:  Colleen Edwards, Kathleen Caragine, Rosy Gentle, Margherita Tisato and Francesca Todesco.

Guest dancers: Amelia Dawe Sanders & Rebecca Seow

Musicians:  Nathaniel LaNasa (Piano), Isidora Vladic (Piano), Kirsten Jermé (Cello)