Interview by Tiziano Thomas Dossena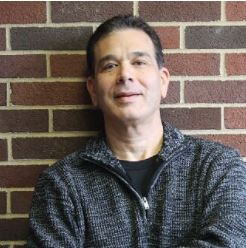 Mike De Lucia grew up in the Throgs Neck/Pelham Bay section of the Bronx and spent his
childhood playing baseball, basketball, softball, and all of the street games associated with city
living in the '60s and 70s. His first book was  about the Yankees (" Boycott
The Yankees").  De Lucia's next work, "Settling A Score" is a short story that invites readers to the Bronx during the 1960s.
De Lucia wrote "The Hank Luisetti Story" as a screenplay in 1984, but reinvented it as a historical fiction novel titled, "Madness: The Man Who Changed Basketball in 2019." Madness is a multi-award-winning novel about Hall of Fame forward, Hank Luisetti. His newest work, "Being Brothers," is a novel
based on his short story, "Settling A Score," which will be released on 12/10/2020 and could be
found as an eBook, paperback, and audiobook on Amazon. Mr. De Lucia is currently in
negotiations with production companies to make both "Madness" and "Being Brothers" into films.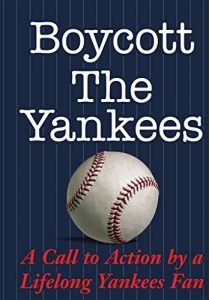 L'Idea Magazine: "Boycott the Yankees" was your first published book. What is it about? Why did you feel compelled to write it?
Mike DeLucia: I have an idea for a baseball movie that's been swimming around in my head for around 40 years and I was on the verge of writing it after I created an outline, but I switched gears. My family members have been huge Yankees fans for generations; they were weaved into the fabric of our family. We talked about them, watched them every time they played, went to games, read about them, had statues, pictures, posters, and laminated newspaper clippings all around our home, and that's in addition to the T-shirts, hats, coats, beach chairs, credit cards, etc. We loved the Yankees. However, it was becoming clear that the new-age players and owners were destroying that bond between the team and its fans. It began with the demolition of the House that Ruth Built, and the creation of the new stadium; money was at the center of it all. They pushed out the average family in place of corporate dollars. It's a disgrace watching games where the seats behind the catcher are empty. Paid for but empty, because the corporations who paid for those seats aren't real fans. My idea was to stage public boycotts and push back as fans because we yield the power since we supply the team with their money through cable subscriptions, attendance, and memorabilia. I also talk about players who sold out for greed and ego, managers, owners, and how baseball was when I was a kid.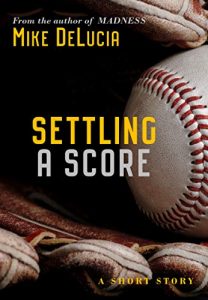 L'Idea Magazine: You followed up Boycott with the short story, "Settling A Score," which is available on Amazon Kindle. It also touches the subject of baseball, but on a different note… What inspired this novel?
Mike DeLucia: This story was inspired by a college English class assignment, which was to write a short story, so I wrote about what I knew, baseball and growing up in the Bronx in the '60s and '70s. I also know about sibling rivalry and that rivalry is the center of the story's conflict as two estranged brothers wind up on the same Little League team.
L'Idea Magazine: From baseball to basketball, the next fiction story is not fictional at all and it was written a while back. "Madness" is a historical novel based on the basketball achievements of Hank Luisetti. Who was Hank Luisetti and why was he so famous in his time.
Mike DeLucia: What most people don't know is that Angelo "Hank" Luisetti, the son of Italian immigrants is responsible for basketball as we know it. He played at a time when there was no NBA because basketball had no fan base and that's because total scores of games rarely exceeded 30-35 points. Luisetti was the first person to score 50 points in one game, dribble behind his back, and shoot with one hand. He introduced other innovations and showed the world what basketball could be, which is why he was the first player inducted into the basketball hall of fame. Those who saw him in the 1930s said he was 50 years ahead of his time. I wanted to write a screenplay in the early '80s and my father told me about Luisetti. Once I researched this forgotten American legend, I wrote the screenplay. But without any connections in the movie business, it sat for years until I decided to turn it into a historical fiction novel in 2017, where it's won 6 awards, been written up in numerous publications, and received 124 five-star reviews. The Book Authority ranked Madness as one of the best sports books of all time. That caught the attention of several movie producers with whom I've been discussing the project.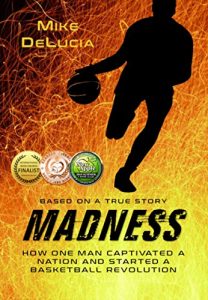 L'Idea Magazine: Why did you feel it was not only a good idea but 'necessary' for our Italian community that a book about him would be published?
Mike DeLucia: Because he shatters the media-created stereotype. Luisetti demonstrates a picture of Italians as the hard-working, inventive, magnificently talented people we are—not either the criminals or uneducated, unrefined race that the media makes us out to be. The media's shallow representation of Italians needs to be readjusted. If we do not fight this stereotype, we hand our children and grandchildren a world where they are judged as the media's version of us. To support Luisetti's story is opening the door for others to produce films about Italians as artists, scientists, mathematicians, military leaders, politicians, artists, architects, entrepreneurs, humanitarians, philosophers, doctors, athletes, musicians, and those in every other category that define human intellect and achievement. The way to dissolve the media's stereotype and rebuild an appropriate picture is through the very entity that both created and continues to tarnish our reputation. We can no longer support films that illustrate the caricatures of Italians. We are versatile people who have contributed to this world in a profound way. It's time we define ourselves instead of supporting the media's definition of us.  My goal as a writer is to make one movie per year featuring Italians in direct contrast to the stereotype. It's the only way to stop this cycle. My concept company is Garibaldi Media. I decided on that name because this stereotype is felt by Italians in Italy as well. I invite Italians who would like to join me and are willing to invest in our future to contact me directly.

L'Idea Magazine: You are a first-generation Italian American. Where do your family roots originate?
Mike DeLucia: I have family in Benevento, Naples, Milan, and Varese. I am proud to say that I am in contact with all of them and we speak regularly.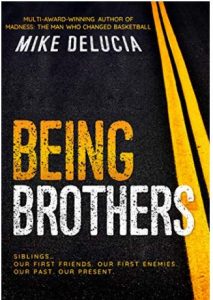 L'Idea Magazine: On December 10, your most recent book will be published, "Being Brothers." Can you talk a little about this book?
Mike DeLucia: Being Brothers is a novel based on my short story, Settling A Score. Authors often write about what they know, and this story grew from the memories of my childhood that played out on the streets of the Bronx in the 1960s and '70s. First friends, sibling rivalry, mean teachers, budding romance, street games, and the joy of sports were the parts of my youth that I shared with Jackie Amato, the story's lovable protagonist. While Being Brothers is a coming-of-age novel that stems from my childhood, it is, in many ways, the story of a generation that was raised in a much simpler time. For those who lived through it, enjoy the story of your past, and for those who didn't, I welcome you to sit down, get comfortable, and enjoy the ride.
L'Idea Magazine: Are there any movie plans for any of your books yet?
Mike DeLucia: As mentioned, Madness has interest from several producers, but Being Brothers is further along and should be out by this time next year.  It's in the development stage, which is the phase before pre-production.
L'Idea Magazine: Are you working on other literary projects at the moment?
Mike De Lucia: I'm finally going to begin writing the baseball story I outlined before I wrote Boycott, but it's going to be a slow process since I'm releasing the novel, Being Brothers, working on the film as a consultant and producer, and in preliminary talks for Madness.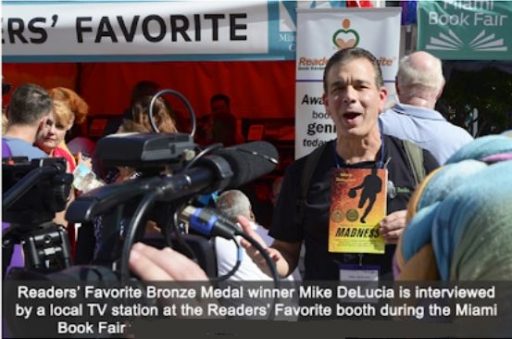 L'Idea Magazine: How relevant do you feel is our responsibility as writers in this Covid19-related quarantine and social isolation?
Mike DeLucia: Since we are in the grip of Covid and people are spending more time at home, it is essential for writers to churn out stories in every medium. Stories are an outlet to our world and will keep us informed and entertained throughout this pandemic. Hopefully, people will return to books because there is much to benefit from reading.
L'Idea Magazine: If you could meet any historical character from the past or the present, who would that person be and what would you ask them?
Mike DeLucia: It would be pretty cool to have a cup of tea with Shakespeare. I think I would benefit much as a writer.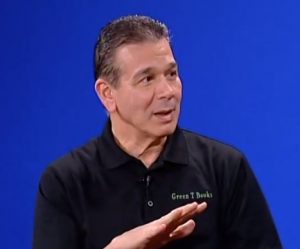 L'Idea Magazine: Any dreams that you would like to be fulfilled?
Mike DeLucia: Besides the obvious dreams of long life and health, my dream would be to build Garibaldi Media into a company as large as Dreamworks and educate the world about Italians. I had a friend who was on vacation in Bermuda and when she and her family went out to dinner the host saw that they were Italian and jokingly said, "I'm sure you want a seat where you could see the entrance." She said, "I'm offended by that remark." He said he was sorry and only joking and she said, "Well, it's not at all funny." I don't blame her for saying that, but I do not blame him either. He is relying on his education. He has been force-fed this stereotype. Since the late '70s until now there has only been one film (Unbroken) that has not featured Italians as either criminals or Jersey Shore types. There have been comedies where the intention is for the audience to laugh at the characters, but not dramas, and this is inexcusable. I can only do this with the help of my fellow Italians, and ask you to contact me to learn more.
L'Idea Magazine: A message for our readers?
Mike DeLucia: Go to Amazon and type in Mike DeLucia and check out my books or go to my website booksbymikedelucia.com. Contact me if you like the books ([email protected]); I enjoy reader feedback. I especially would like to hear if you can help in any way with Garibaldi Media. All of the connections I've made thus far have come from talking to people. Everyone knows someone and it only takes one person to make it happen. Ciao.