Interview by Tiziano Thomas Dossena
Mr. Mark Hehl holds a BS Degree in Electrical Engineering from the New York Institute of Technology and an MS Degree in Management from the Polytechnic Institute of New York. He has taught management and business courses at Harper College. Mark is a frequent keynote speaker and presenter at various worldwide locations. He has conducted multiple webinars for Industry Week, is a regular guest on National Public Radio, and is listed in the United Who's Who Executive Directory.
L'Idea Magazine: Buongiorno, Mark. It was wonderful meeting you at the Italian Charities of America's 86th Annual dinner dance. You have a deep respect for your Italian heritage, but also for your Sicilian one, prompting you to edit an anthology of Sicilian American writers. Could you tell us more about that?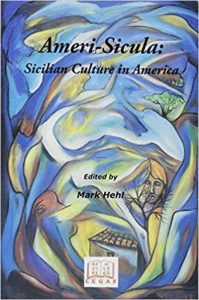 Mark Hehl: Like many other Italian Americans my age, I grew up with a foot in two worlds. At home, my mother maintained many rich Sicilian traditions. In school, and on the streets of Brooklyn, I was American.
My first years were spent in a close-knit Sicilian neighborhood on Halsey Street in the Bushwick section of Brooklyn, NY. Most of the residents were from a few Sicilian towns, including a large population from my ancestral village of Santa Margherita di Belice (AG). I am fortunate to have these memories, being the oldest surviving sibling/cousin and probably the only one to remember this. I grew up surrounded by grandparents, aunts, uncles, cousins, and even one great-grandmother, who did not speak English. I remember her saying to me and my cousins at meals "Mancia e zittiti!" (Eat and keep quiet).
Sunday family gatherings were at Uncle Eddy's (born Ignacio) house, across the street from where I lived. We needed to walk through the basement to reach the yard, as gatherings were outside when the weather was good. At my uncle's house, I played with my cousins and ate authentic Sicilian food. Eggplant, figs, tomatoes, sausages, and pasta were usually on the menu. The vegetables were homegrown. My memory of eating caponata was resurrected during my visits to Sicily. Caponata is an eggplant-caper-based salad that the Arabs brought to Sicily during their reign there. When tasting it while in Sicily, I said to my wife: "This tastes like Brooklyn." My childhood memories just hit me like a thunderbolt.
Being engrossed in marriage, children and a professional career caused me to almost forget and not practice these wonderful childhood traditions. Soon after writing my second book An Immigrant's Dilemma, Legas Publishing, Mineola, NY, I realized that the Sicilian–American traditions that I was exposed to were not passed down to my children. I suspect that my failure was not unique and that others of my generation were also deficient at this. This provided me with the motivation to document some of these traditions I remember and solicit contributions from other Sicilian–Americans. This way, these rich traditions would not be lost and could be passed down to future generations. Then Ameri-Sicula: Sicilian Culture in America was born.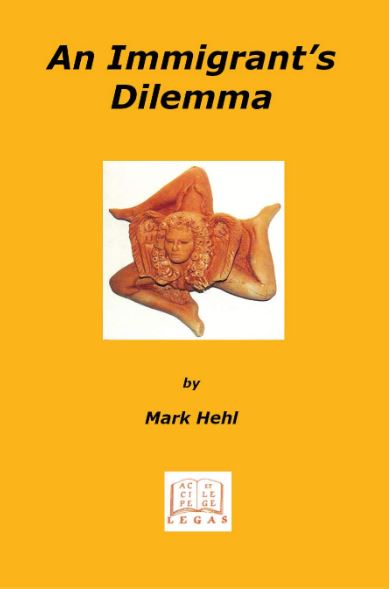 L'Idea Magazine: What is your book "An Immigrant Dilemma" about?
Mark Hehl: This book is about courage, sacrifice, abuse, heartbreak, sorrow, and joy. It is about making the decision to leave everything behind, the arduous journey to a new world, being processed at Ellis Island, living in an alien culture, and leaving one's children behind so that they and their descendants could have a better life in America. It is about burying two wives and then at an old age starting another family with a third wife.
It chronicles the life of Giuseppe Tardi, his three wives, his two families on two continents, his voyage in steerage class across the Atlantic, and the conflicting feelings and guilt that he struggled with throughout his life.
It describes my childhood hearing the story about his great-grandfather's return to Sicily, my grandmother being brought up in an orphanage in Brooklyn, NY and finally my two trips to my ancestral village in Sicily where I attempted to uncover the true motivation behind Giuseppe's decisions. Was my great-grandfather a villain or hero for his actions?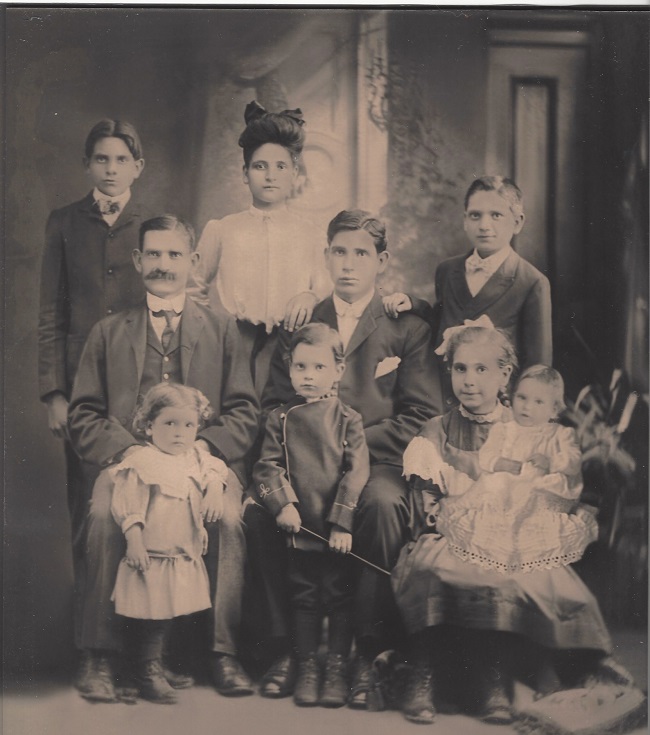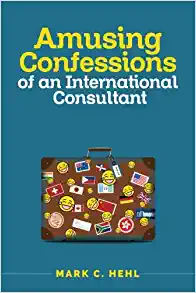 L'Idea Magazine: As an International Consultant, you have helped companies successfully set up and improve operations in various countries. Could you give us an anecdote tied to your activities and talk a bit about your book, "Amusing Confessions of an International Consultant"?
Mark Hehl: This book is the result of over thirty years of assisting many organizations in over forty countries covering multiple industries/technologies. Most of my projects involved technology transfer or operational excellence. I also had the privilege to speak at numerous professional society events held at various world locations. These presentation topics were related to conflict resolution, project management, operational excellence, and cultural issues.
During my travels and extended stays on five continents, I encountered a variety of amusing experiences, and cross-cultural faux pas, and was exposed to many production facilities (too many to count). Most of them were well-managed and the projects that I ran were fruitful, resulting in quality improvement, cost reduction, and successful product releases. A group of Chinese suppliers honored me by giving me the Chinese name 何文楷 (Ho Man Kai). I have experienced great management throughout the world and, in a few cases the other extreme, terrible execution resulting in disaster. Over these years, I have seen a gradual operational improvement in third-world businesses, and I expect this improvement to continue. There are excellent and poor organizations in every country. I have heard remarks that all production facilities in X country are bad. This is simply incorrect.
My initial intent was to just amuse the reader with some interesting experiences. While writing, I saw the need to also educate the reader on the importance of cultural savviness when interacting with foreigners. This prompted me to add a section on cultural mistakes. Upon completion of these two sections, I began to describe some dysfunctional situations that I was involved with in various parts of the world (even in the USA). This book then slowly evolved into something that would be educational.
L'Idea Magazine: As a Public Speaker, what are the topics you cover?
Mark Hehl: I give presentations relative to my three books. Last week I spoke about the experience of our ancestors' trip to America aboard steamships in steerage class, circa 1900, and Sicilian-American traditions.
My other training and speaking topics involve operational excellence, conflict resolution, the cross-cultural aspects of conducting business with other regions, project management, technology transfer, and time management.
L'Idea Magazine: On the controversy of the attempt to erase Christopher Columbus from our history and public deference, what is your opinion? Do you feel that the protesters accusing him of being a colonizer have the right to cancel him because of that?
Mark Hehl: He was a great explorer/visionary and also a brutal colonizer, who changed the course of history. I believe that he should be remembered for both the good and evil that he was responsible for.
L'Idea Magazine: What are your thoughts on cancel culture in general, as a concept?
Mark Hehl: Notwithstanding the fact that we value free speech in this country, cancel culture is unproductive, does not bring real social change, and is futile.
L'Idea Magazine: Do you believe the media in general presents the Italian American in a fair manner?
Mark Hehl: This depends on timing. Now I believe that we have fully assimilated into the mainstream and are considered full Americans. This was not the case while I was growing up in 1950s Brooklyn. I suffered from prejudice and hurtful remarks. What especially bothers me was the need for Italians and Italian-Americans to change their names in order to gain an enhanced life. Many of my relatives needed to do this, including my grandmother. I had a great uncle who changed his name from Ignacio to Edward, sometime after his arrival in the USA. His daughter, my cousin, did not even know his real name until I researched it and told her.
L'Idea Magazine: How much has your being Italian American influenced your career and your personal life?
Mark Hehl: I grew up with a foot in two worlds. At home, I was Sicilian. At school, and on the streets of Brooklyn, I was American. My professional life involved dealing with multiple cultures all over the world. The experience of straddling two cultures helped me to understand and engage these alien cultures. This enhanced my professional achievements.
L'Idea Magazine: Do you have any books or other special projects you are working on, at this time?
Mark Hehl: There is a fourth book in progress. The title will most likely be: HOW ORGANIZATIONS FALL SHORT: What Fifty Years in the Corporate World and as a Consultant have Taught Me.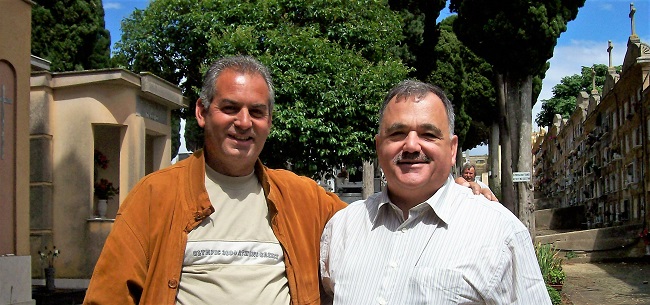 L'Idea Magazine: Have you visited Italy? If so, what impact did that have on you?
Mark Hehl: I have made five trips to Italy (one was for business). I expected to see the natural beauty of the peninsula (boot) itself. Being that some authorities have referred to Sicily as the trampled paradise, I was pleasantly surprised by the magnificence of la mia bellissima isola.
Earlier this year, I took my son to Sicily to see our ancestral village, meet our cousins, and visit other parts of Sicily. My plan is to do the same with my two daughters in the future.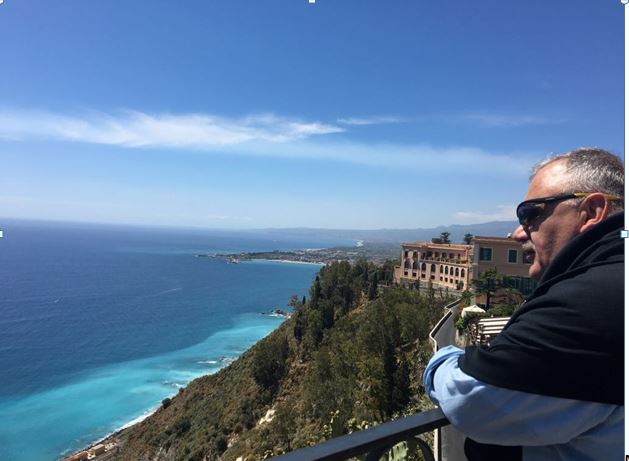 L'Idea Magazine: Who is the person who influenced you the most in your life?
Mark Hehl: That would be my mother, without her support and belief in me, the reason for this interview would not have occurred. Her constant phrase to me: "Reach for the stars" still echoes in my mind and heart. She has been the wind beneath my wings.
L'Idea Magazine: If you had to define yourself with three adjectives, what would they be?
Mark Hehl: Passionate, persevering, and enthusiastic
L'Idea Magazine: If you could meet and talk to anyone in the world, from the past or the present, who would that person be? What would you like to ask them?
Mark Hehl: That would be my great-grandfather, Giuseppe Tardi, the main character in my second book, An Immigrant's Dilemma. I would like to know why he left all but one of his children in America (my grandmother was placed in an orphanage) and moved back to Sicily to start another family.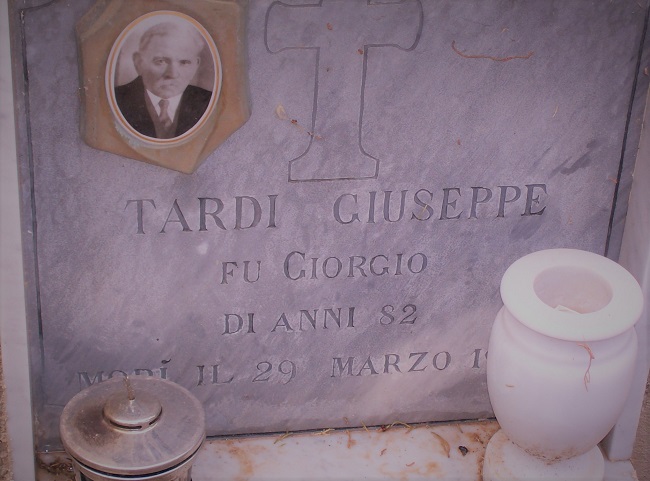 L'Idea Magazine: Any pastimes or hobbies?
Mark Hehl: I still do a small amount of consulting work and that is one of my hobbies. Giving up this exciting work in technology is something that is out of the question for me now.
I like Latin and ballroom dancing. Giving back is another pastime. These activities involve: mentoring college students, volunteering with Engineers Without Borders, and speaking/training at professional/technical societies. I also have been taking courses in Italian and Spanish at a local university.
Being semi-retired is a full-time job.
L'Idea Magazine: A message for our reader.
Mark Hehl: This would be the parting words at the end of my latest book, "Ameri-Sicula: Sicilian Culture in America": North America is a bastion of immigrants (my wife is an immigrant). Except for those of Native American ancestry, we all can trace our heritage back to somewhere else, whether our ancestors came on the Mayflower or a slave ship, into Ellis Island, JFK Airport, or across the Rio Grande.  Our immigrant ancestors blessed this continent with varied cuisines, customs, and traditions while bringing their strong family values. Yearning for freedom and opportunity, they fought to overcome ignorance, bigotry, and prejudice. While being abused and exploited, these various nationalities worked to build this continent. Future generations have benefitted from their sacrifices. I believe we owe it to their memory to maintain and pass down these family traditions no matter where they emigrated from. It is my wish that others work to document their traditions and heritage, whatever they are.