By Chiara Paolinelli
In a faraway land, in 2017, an idea was laid and turned into a reality that became a small international children's entertainment revolution, and created content that transcended through languages, space and time, changing one step at a time, the way of amusing and simultaneously teaching invaluable lessons to the youngest of international demographics.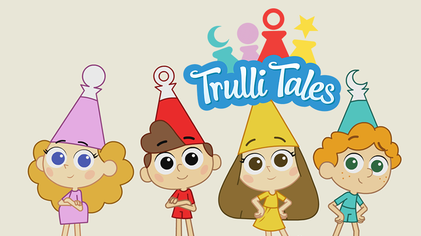 The Congedo Sisters, Fiorella and Maria Elena, who are an innovative and ingenious Italian, entrepreneurial force to be reckoned with, created Trulli Tales. Trulli Tales, recounts  in the most authentic of ways know-how on the creation of exquisite culinary concoctions, and has had the opportunity to set a new standard for Italian excellence in the field of children entertainment, and not only that, but has rather had the chance to pass on ancient wisdom of the land of Alberobello, to us all, children and adults alike. In addition,  theses authentic Italian and Apulian tales allow the audience to comprehend in this day and age, the meaning of harmonious collaboration, acceptance of diversity, and the everlasting necessity to welcome creativity, so as to resolve complex problems, in an innovate way.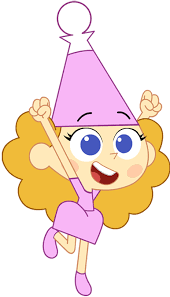 For those who are not familiar with Trulli Tales series, it is an all Italian children's animated international sensation created by Maria Elena and Fiorella, and after its world premiere on May 10, 2017, over 50 episodes were released internationally. Each episode, lasting about eleven wonderful minutes, allows kids and adults alike, to  be transported through space and time, to a magical land, where afoot a beautiful olive grove, lays, in secret, an everlasting book of wisdom, or rather recipes, that is being protectively kept in a very unique kitchen of a magical cooking school. In order to protect the book, a lovely baker and four little apprentices, who are students of the School of Magic and Cooking in Trulliland, have to utilize day to day kitchen utensils, instead of magic wands, so as to create and work through the ancient recipes and protect the book; while cooking and baking the students unravel convoluted life ordeals and emotions, and are able to overcome insecurities and day to day problems that any child may go through in a harmonious way, showcasing what it means to collaborate and work together. The true magic is in the fact that the recipe book was Trulli Grandma's recipe book, and the apprentices have to protect this secret book, so that the inevitable "bad guy", ever-present in any storybook, wouldn't be able to steal it.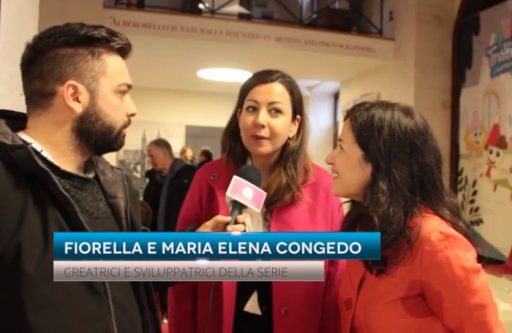 The moral of the story showcases to kids how through creative outlets, work, and through humility and collaboration, and with the use of ancient know-how, one can get through even the toughest of times. That is a lesson that could truly serve to the younger generation and adults alike.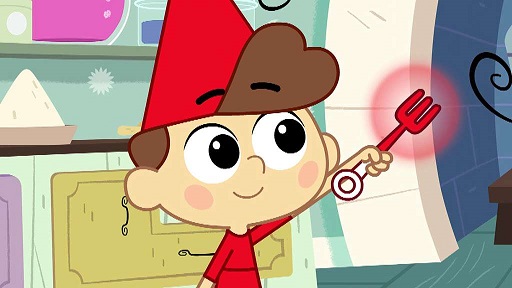 Fiorella and Maria Elena Congedo, as the Executive Producers, and as the all Italian Brains behind Trulli Tales' success, have their own recipe for being great representatives of a success story within the children's entertainment industry globally. Having released Trulli Tale episodes in the most diverse of networks globally, including in Italy, the US, in South Africa, Romania, the UK, Finland, Germany, Latin America, Canada, Spain, Greece, Portugal and Brazil, and after having had the honor of meeting with Fiorella and Maria Elena, their recipe for perusing one's entrepreneurial dream seems clear. Whichever dream or passion one may hold true, to one's self, one must be dedicated to work, maintain humility, persevere through ordeals, listen to others' feedback, adjust business strategy when needed and use one's very own most unique passion, as a drive.  And last but certainly not the least, a reminder by Trulligrandma that "the best ingredient in your shelf is believing in yourself."
To find out more about Trulli Tales, visit http://www.nickjr.com/trulli-tales/