The Italian songstress will take her audience on a romantic journey performing American and Italian hits from the 60s, 70s, 80s and recent songs. Giada, who sings and speaks in five languages, pays tribute to iconic female singers like Karen Carpenter, Edith Piaf, Linda Ronstadt, Etta James, Dusty Springfield, Rosemary Clooney, Shirley Bassey, Selena, Ornella Vanoni, Mina and several more. Born and raised in Venice, Giada has always been influenced by her hometown, bringing its magic and passion to her musical style.
This concert is also a great opportunity for a romantic night out.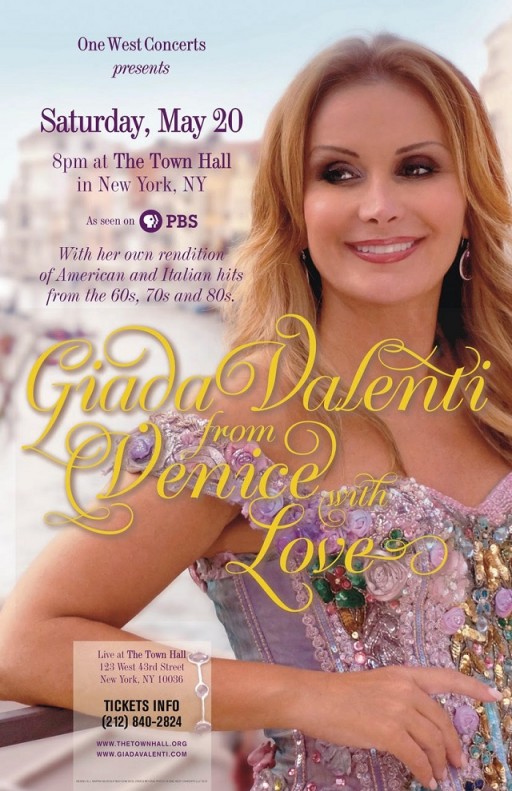 Giada is still featured on PBS around the country with her music special From Venice With Love.
Giada Valenti – From Venice With Love
Saturday, May 20 at 8:00pm
The Town Hall
123 West 43rd Street, New York, NY