In a city as dynamic as New York, where a new restaurant opens every day, you can choose between thousands of places. It just depends on your mood. A few nights ago, I craved Mediterranean cuisine that would remind me of the flavors of my own country, Italy. Barbounia — located in the Flatiron District — was my choice. The menu is influenced by the food and culture of Greece, Southern France, Morocco and Southern Italy. With its vibrant atmosphere, it's the perfect spot for people in their 30's to mingle with friends after work.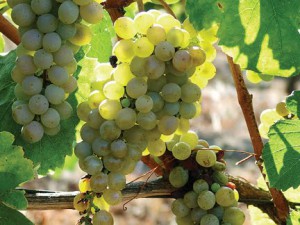 The wine list is very interesting and pretty extensive. It features some very well-known brands from France, California, Italy and Spain, among other niche wineries. Browsing through the menu, I settled on a dish called Flash Fried Cauliflower and Grilled Portuguese Octopus. Then, going through the wine list to find a perfect pairing, I decided on Fiano di Avellino by Donnachiara, a wine from my country. In fact, it's a wine that's exactly from the place where I grew up: Campania, a region in Southern Italy. Fiano di Avellino DOCG is made with the Fiano grape – an ancient variety that's found in much of Campania's wine, and that was brought to the south of Italy by Phoenicians. In the past, it was called 'vitis apiana' (which means vine bees), because the bees just couldn't get enough of these grapes. Today, it is considered one of the most complete autochtonal Italian varieties.  It's produced in small batches due to the delicacy of the grape, but because of this, the quality is very high. This is a great white wine, suitable for aging, and able to offer its best after a proper period of maturation. Fiano, in fact, is a variety that expresses balance and elegance at the young age. It has a very complex and rich flavor.
The Avellino Province, with its 26 municipalities, is the area where the Fiano grape particularly shines: it gets the highest appellation DOCG. The vineyards are mostly located on hills between 300 and 650 meters above the sea level on steep slopes, and it can be a challenge to work with the volcanic and clay-limestone soil. The climate is perfect for growing Fiano grapes with a great structure: perfect sun exposure, a cold winter, a warm and sunny summer with big drops and spikes in the temperature, and a rainy season that's especially heavy in the fall and winter. Normally, the harvest takes place between late September and the middle of October. This wine needs time, attention and patience to fully develop all of its complexity.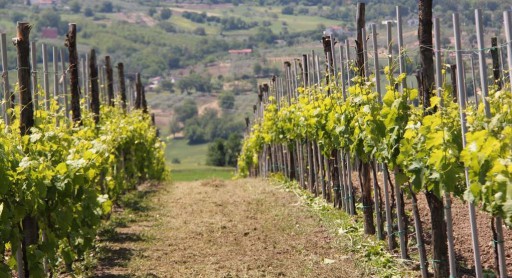 The Fiano di Avellino from Donnachiara, which livened up my night, exceeded my expectations. It was very complex with an intense touch of floral, ripe apricot, tropical fruits and hazelnuts. The palate is smooth and rich with a round, full body, a long finish, and some hints of smoked and roasted aromas, which is typical of the best Fiano (and even more evident with aging). The vintage that I had was 2013, and it paired perfectly with Flash Fried Cauliflower and Grilled Portuguese Octopus. The smoothness of the wine and its complexity balanced the octopus very well. It also had spicy hints, and the minerality and a little bit of acidity contrasted the buttery and sweet hint of the Fried Cauliflower quite nicely.
I'm already ready for the next dinner! And you? Cheers!