Donald Duck was born with his twin sister Della on June 9, 1920 in Duckburg.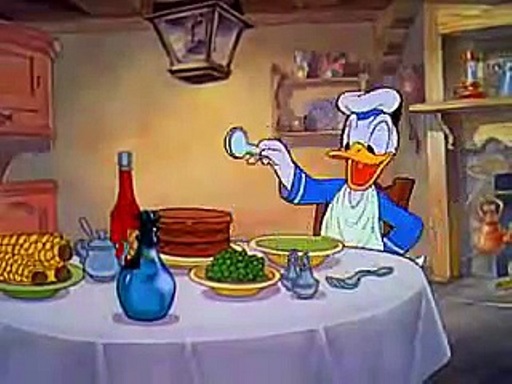 Donald Duck is a character created in 1934 at Walt Disney Productions; Donald is a white duck with a yellow-orange bill, legs, and feet. He typically wears a sailor shirt and cap with a bow tie. Donald is most famous for his semi-intelligible speech and his mischievous and temperamental personality. Along with his friend Mickey Mouse, Donald is one of the most popular Disney characters and was included in TV Guide's list of the 50 greatest cartoon characters of all time in 2002. He has played in more films than any other Disney character, and is the most published comic book character in the world.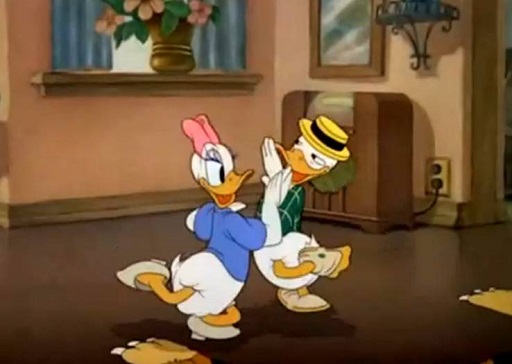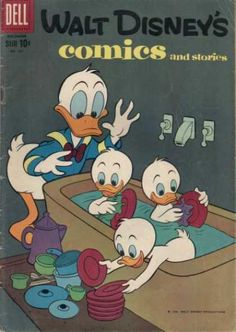 Donald's first appearance was in 1934 in "The Wise Little Hen", but it was his second appearance in "Orphan's Benefit" which introduced him as a temperamental comic foil to Mickey Mouse. Donald appeared in over 150 theatrical films, several of which were recognized at the Academy Awards. He appeared as part of a comic trio with Mickey and Goofy and was given his own film series in 1937 starting with Don Donald.
These films introduced Donald's love interest, Daisy Duck, her name is Paperina in Italia, and  his three nephews Huey, Dewey and Louie. After the 1956 film "Chips Ahoy", Donald appeared primarily in educational films before eventually returning to theatrical animation in "Mickey's Christmas Carol" (1983). His most recent appearance in a theatrical film was "Fantasia 2000"; Donald has also appeared in television series such as Mickey Mouse Clubhouse.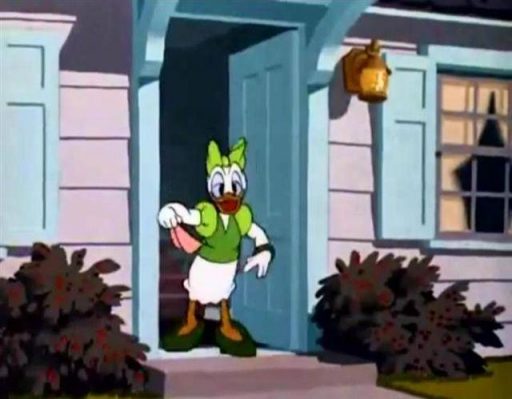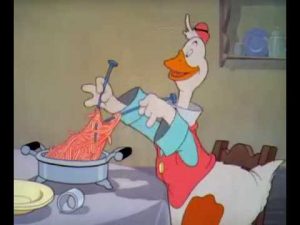 Beyond animation, Donald is primarily known for his appearances in comics. Donald was most famously drawn by Al Taliaferro, Carl Barks and Don Rosa. Barks, has created many additional characters such as Donald's rich uncle Scrooge McDuck. Donald has been a very popular character in Europe, particularly in Nordic countries, where his weekly magazine Donald Duck & Co. was the most popular comics publication from the 1950 to 2009. Donald is also very popular in Italy, where he is major character in many comics in which he is his juvenile version Paperino, Paperotto and Paperinik
The origins of Donald Duck's name may have been inspired by Australian cricket legend Donald Bradman, who was touring North America with his team in 1932. When they created  a friend for Mickey Mouse, the new character "Donald Duck", voice performer Clarence Nash auditioned for Walt Disney Studios;  Disney was particularly impressed with Nash's duck imitation and chose him to voice the new character.
Disney came up with Donald's attributes, including his short-temper and his sailor suit (based on ducks and sailors both being associated with water). While Dick Huemer and Art Babbit were first to animate Donald, Dick Lundy is credited for developing him as a character.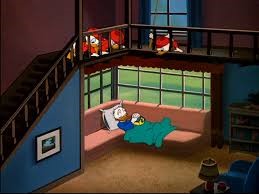 Donald's two dominant personality traits are his fiery-temper and his upbeat attitude to life. More often than not, when he fights, he comes out on top.
Donald is also a bit of a poseur. He likes to brag, especially about how skilled he is at something. He does, in fact, have many skills: he is a talented fisher and a competent hockey player. However, his love of bragging often leads him to overestimate his abilities.
Another of his personality traits is perseverance, even though he can at times be a slacker and likes to say that his favorite place to be is in a hammock, once he has committed to accomplishing something he goes for it 100 percent, sometimes resorting to extreme measures to reach his goal.
Donald Duck first appeared in the 1934 cartoon "The Wise Little Hen" which was part of the "Silly Symphonies" series of theatrical cartoon shorts.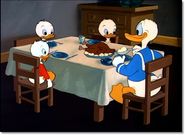 In 1937 Donald Duck also began starring in solo cartoons, the first of which was Ben Sharpsteen's cartoon, "Don Donald." This short also introduced a love interest of Donald's, Donna Duck, then Daisy Duck; they are together in many episodes: "Mr. Duck steps out" in 1940, "Dumb bell of the Yukon" in 1946, and "Donald's dream voice" in 1948.
Donald's nephews, Huey, Dewey, and Louie, perform in their first animated episode in April 1938, in the film, "Donald's Nephews", directed by Jack King; they had been earlier introduced in the Donald Duck comic strip by Al Taliaferro.
Donald has since appeared in several different television shows and short animated movies. Donald had a rather small part in the animated television series "Duck Tales". There, Donald joins the U.S. Navy and leaves his nephews Huey, Dewey, and Louie with their Uncle Scrooge, who then has to take care of them.
Donald Duck in comics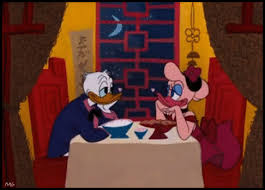 While Donald's cartoons enjoy vast popularity in the United States and around the world, his weekly and monthly comic books enjoy their greatest popularity in many European countries, especially Italy, Sweden, Denmark, Norway, Finland and Iceland, but also Germany, the Netherlands, and Greece. In 1937, the Italian publisher  Mondadori created the first Donald Duck story intended specifically for comic books. The eighteen-page story, written by Federico Pedrocchi, is the first to feature Donald as an adventurer rather than simply a comedic character. Fleetway in England also began publishing comic-book stories featuring the duck.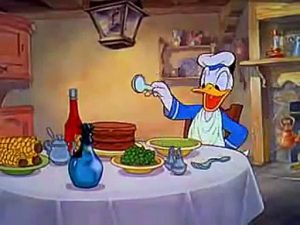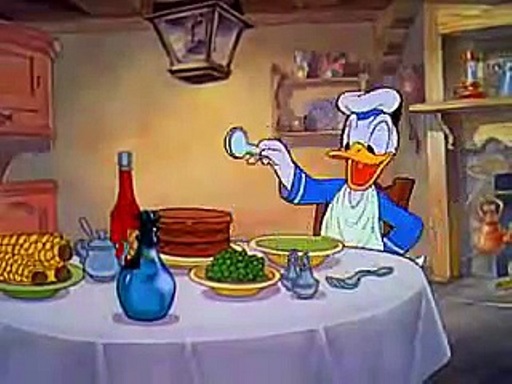 Italian publisher Mondadori created many of the stories that were published throughout Europe. They also introduced numerous new characters who are today well known in Europe.
Donald Duck, named Paolino Paperino, is also a very popular character in Italy, where new stories about him and Scrooge McDuck are hosted in the kids' weekly Topolino and the monthly Paperino. While Paperino is written by many authors, he still maintains several characteristics. He's mostly an everyman, but with the fierce, harsh temper, Donald is  unable to do or get anything right.
Donald's house boat is at Mickey's Toontown, in Disneyland.  He has actually been seen in more attractions and shows at the parks.
Donald has been a frequent character in children's books beginning in 1935. Most of these books were published by Whitman Publishing, Western Publishing, and Beyond Disney. Donald's name and image are used on numerous commercial products; one example being Donald Duck brand orange juice, introduced by Citrus World in 1940.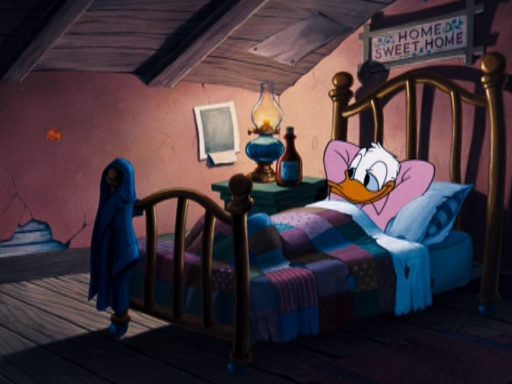 Donald Duck received his own star on the Hollywood Walk of Fame in Los Angeles.
ANNA & MARIA SCIACCA