Italian producers to meet foreign retailers in Parma
With one in five 'Made in Italy' food products sold abroad, and almost 40% of the country's food businesses currently operating on foreign markets, the sector remains a growing one even in times of crisis: in 2013, Italian food exports grew by 6.5% over the previous year, with 62.5% going to other European markets, 10.6% to the US, 1.8% to Latin America, 1.5% to Australia, 1.7% to the Middle East, 5.3% to Asia and 0.7% to Southeast Asia.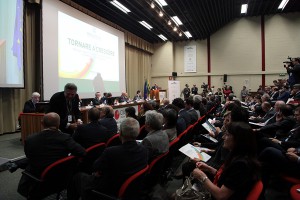 In this context, leading Italian food fair Cibus will hold its 17th edition in the northern city of Parma on May 5-8. Organized by national food-and-drink industry association Federalimentare and Parma Fairs, the event is slated to draw buyers and operators from around the world, with the overall objective of making Italian companies ever more projected towards foreign markets.
"Recent food export data remains positive, so Cibus 2014 is aptly placed to seek out every possibility of developing and supporting the export-oriented aspect of Italian businesses," said Federalimentare President Filippo Ferrua.
"We must capitalize on our distinctive skills by forging alliances with leading operators in our target markets – explained Parma Fairs CEO Antonio Cellie – for example, we set up a joint venture with the Cologne Fair, guaranteeing our exhibitors maximum visibility on the Asian market thanks to privileged access to the Thai trade fair Thaifex. Cibus will be heading to China and South America next, thanks to our alliances with other leading trade fairs".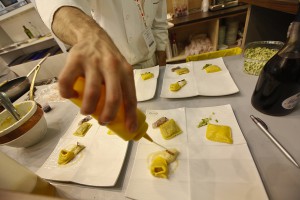 "Cibus Market Check" is a parallel initiative sponsored by Fiere di Parma and Federalimentare: after meeting wholesalers in Russia, Thailand, Brasil and USA on 2013, next stop is Japan. Buyers from all over those countries will participate to Cibus 2014.
Buyers from retail chains such as Globus Gourmet (Russia), HeB (US), Grupo Pao de Acucar (Brazil), Aeon (Japan), Rewe (Germany), Intermarche (France), Jumbo (Holland), Loblaw (Canada) and Delhaize (Belgium) Cibus 2014 will be welcomed too at Cibus 2014.
In another highlight, leading US brand-builder Daymon Worldwide will also set up a stand for what will be its first time at an Italian food fair, bringing foreign buyers and retailers with it. "We are proud to participate in CIBUS 2014, allowing us access to high caliber Italian manufacturers and retailers, as well as other major international players. We look forward leveraging this opportunity to bring additional value to our retail partners", said David Lopes, Daymon Worldwide President and General Manager International Private Brand Development.
CIBUS 2014 PROGRAM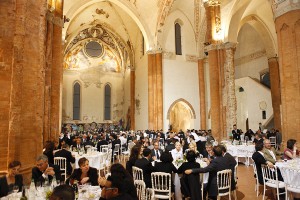 Cibus will host the award to foreign wholesalers that best promoted food made in Italy. The award will be announced during the event "Le operazioni delle piu' importanti catene internazionali per spingere l'italian food" (The activities of main international wholesalers to promote Italian food) which will includes a presentation of the most promising markets for Italian products and a panel discussion with Italian producers and retailers.
The fair will have a wide-ranging program, including novelties such as "Cibus nel Dettaglio" (Cibus Retail), an initiative that promotes traditional food retail. It's sponsored by Lekkerland, a leading multinational distributor of confectionery, drinks and impulse products in Italy. The exhibiting area (1000 m2) will host a conference area and 100 stands with Lekkerland's suppliers. Carletto Barovero, executive board member at Lekkerland, stated: "Our aim is to be the key player at Cibus by zooming in on food retail and its challenges. We will also showcase new concepts of the ideal shop and the ideal assortment."
Cibus 2014 will involve the catering and travel retail industries as well with a conference "Alimentiamo le vendite" (Increasing sales), which will introduce caterers and retailers active in duty free and travel areas.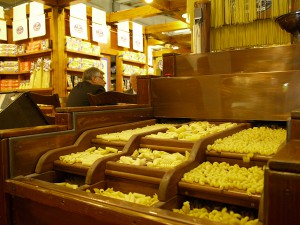 This year Cibus is proud host of the traditional conference "Quale futuro per la promozione delle vendite" (the future of marketing), sponsored by the University of Parma and Nielsen. It will focus on wholesale marketing ad its (quality) improvement. "The conference will include a new feature: an exhibiting area for high tech marketing innovation, starting with mobile apps taylored for suppliers and consumers" stated Giampiero Lugli, Professor of Economics at the University of Parma.
For more details on Cibus 2014 program: http://www.cibus.it/en/