By Joseph M. Calisi ©2022 All Rights Reserved
Chicago, Illinois, March 3, 2022 –
The Columbus statues are still a hot-button issue in Chicago.
Chicago Mayor Lori Lightfoot is alleged to insult a lawyer that filed a defamation suit that claims he and Italian Americans were insulted when she said her male member was bigger than the one on the lawyer and that of Italian Americans. Former Chicago Park District deputy general counsel George Smyrniotis is the one filing the legal action.
Today, Chicago's Joint Civic Committee of Italian Americans is protesting the Chicago Mayor's actions.
The story behind the suit is that the Park District was paid $10,000 for maintenance costs paid in advance for the perpetual care of the statue in 1973, according to the Chicago Tribune (Link: https://www.chicagotribune.com/politics/ct-lightfoot-park-district-lawsuit-20220303-p6wcbp6qfbhhlo4ovkhvyezpom-story.html).
The story was also reported in Daily Mail of March 3 2022 (Link: https://www.dailymail.co.uk/news/article-10573695/Mayor-Lori-Lightfoot-accused-hurling-f-bombs-insults-city-lawyer.html).
The mayor was livid at the approved request with the Park District allowing one of the two removed Columbus statues in 2020, which stood for decades in Grant Park (along Lake Michigan) and Arrigo Park (Italian section of Chicago), to be displayed for the Columbus Day 2021 parade.
The suit alleges Lightfoot was enraged by the deal by the Park District, killed the deal after finding out about it, and allegedly said, 'Get that f***ing statue back before noon tomorrow or I am going to have you fired," according to the complaint, threatening to pull the parade's permit if her wishes were not met.
All this from a mayor that once said she wanted to preserve history. What hypocrisy!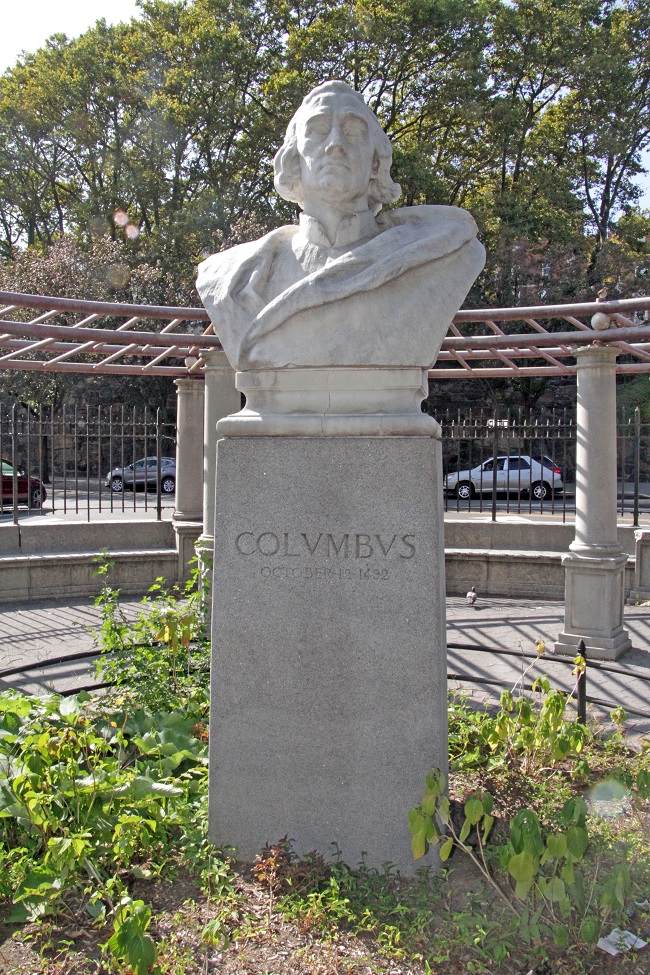 Dr. Joseph Scelsa, the founder and president of the Italian American Museum in New York City's Little Italy commented by saying, "I am dismayed and appalled if true at Mayor Lightfoot's language and remarks concerning Italian Americans and The Columbus Monument in Chicago. This is not only vulgar and offensive to Italian Americans in Chicago but bespeaks of a deep-rooted bias towards people of Italian descent. A sad day for the good people of Chicago and for people everywhere who are trying to unite Americans."