One Sunday night during the late 1970s, while walking on a silent stretch of Crosby Street, suddenly I realized a bull was after me. It had crashed through a wall at 54 Crosby Street, its ferocious horned head, muscular torso, and impatient legs straining towards the pavement. In the shadows, this magnificent creature looked like the real thing — — although closer inspection revealed the figure to be made of bronze. What sort of SoHo artist would do this? Since there was no Internet in 1979, it would be awhile before I learned anything about Arturo Di Modica.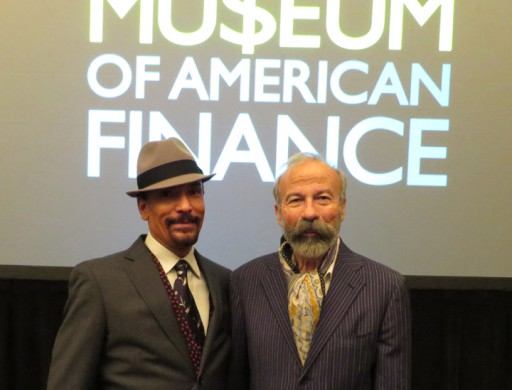 Born on January 26, 1941 in Vittoria, a small Sicilian city in the province of Ragusa, the teenage Arturo was attracted to the visual arts and began to see sculpture as his calling. As his sculpture got more local attention, the 19-year-old decided he had to explore Italy.
Drawn to Florence, like so many Italian painters and sculptors, Arturo enrolled in the Academia Del Nudo Libero in 1960. Two years later, he opened his first studio in the heart of Florence, working in bronze and others metals, then gravitating towards Carrara marble.
In 1973 Arturo emigrated to New York City, opening his first American studio on Grand Street in SoHo, when it was still a very grungy, industrial-looking area with light manufacturing plants being taken over by artists. Arturo said his work was often exhibited and he continued to win awards as he settle into his new homeland. Then in 1978, the artist purchased and undeveloped property at 54 Crosby Street and proceeded to build his current studio, the place where his most famous sculpture was created.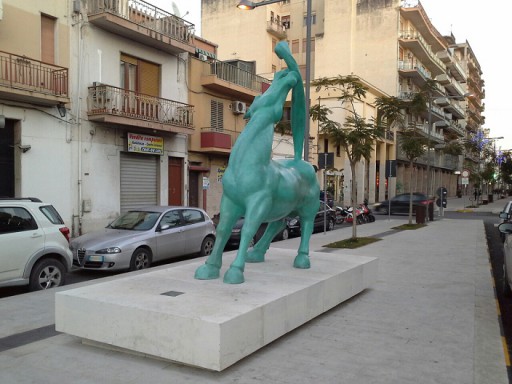 According to material on his web site, Arturo counts as his greatest personal successes the notable works he has done for people and his love for the USA. He is most proud of four sculptures: pieces in marble exhibited in 1977 at Rockefeller Center, works in bronze at Castle Clinton and then at Battery Park that same year, and, naturally, his towering bronze horse Cavallo exhibited in Lincoln Center a few years later.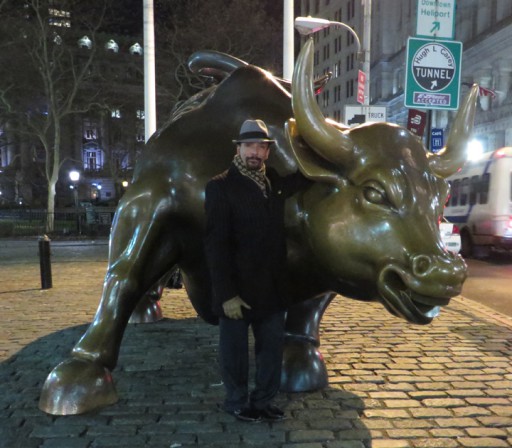 Of course, his masterpiece is his 3 ½ ton bronze "Charging Bull" completed in December 1989, which has now stood at the southern tip of Broadway, south of Wall Street— —where New York City was founded at Bowling Green— —for more than 13 continuous years. The statue was positioned near the same spot where the first Italian New Yorker, Pietro Alberti, arrived in 1635. "Charging Bull" has become the most famous work of sculpture anywhere, drawing millions of visitors yearly and featured on postcards, in print, and in the broadcast media worldwide.
But the bull has entered a new era, it seems. On Wednesday, December 3, 2014 there was a celebration of the 25th anniversary of Italian sculptor Arturo DiModica's world famous "Italian Bull" (a.k.a. "Charging Bull") at The Museum of American Finance, 48 Wall Street, hosted by Joseph Scelsa, founder of The Italian American Museum. Attendees watched "Lucky Balls," a short documentary film that revealed the behind-the-scenes history of the bronze bull.
In 1999, in recognition of his body of work and the singular creativity and fame of "Charging Bull," Arturo DiModica was selected for one of the most prestigious annual awards given in the United States — — the Ellis Island Medal of Honor.