By Joseph M. Calisi. All Rights Reserved
The IRT cars built in 1917 and 1924, about a century ago, took on passengers in the 1905 South Ferry station on June 4, 2022. The cars were making their first Transit Museum trip since the effects of the COVID virus hit. The day was highlighted by 2 round-trips 'super express' to Gun Hill on the #2 line for the trip back to South Ferry.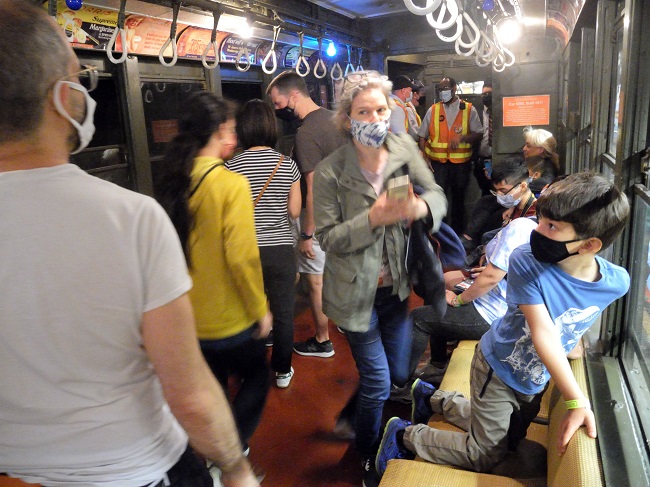 The route taken was a non-stop, super express from South Ferry station to Gun Hill Road and back. Info on 2 other summer museum trips is available at the Transit Museum. For future trips, tickets are $60 for adults and $40 for children; for New York Transit Museum members, prices are $40 for adults and $30 for children. To purchase tickets or for more information, visit the transit museum website.