Part 3 of 4
Article by Tiziano Thomas Dossena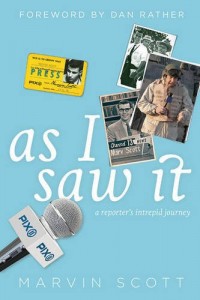 A definitely pleasant surprise was meeting Marvin Scott, the legendary journalist from WPIX Channel 11 who has left a deep imprint upon us all in the news field with his flawless and emotionally charged reporting. Looking exactly as I remembered seeing him on TV through the past thirty years, Mr. Scott confirmed himself to be a true gentleman and a pleasant conversationalist, offering us a summary of his book; a brief interview will appear on a separate article.   His nonfiction book, titled As I Saw It; A Reporter's Intrepid Journey, is a reflection on the stories  that have stuck with him personally over the years, and the people who gave them life. From Dr. Martin Luther Kings' marches to a tense interview with Yasser Arafat, from bringing Christmas to our troops to conversing with Marilyn Monroe, his more than 50 years adventure in reporting, which has brought him eleven Emmy Awards, is offered to us in passionate glimpses of the most heartfelt encounters and situations. This is a book that will be enjoyed by everyone.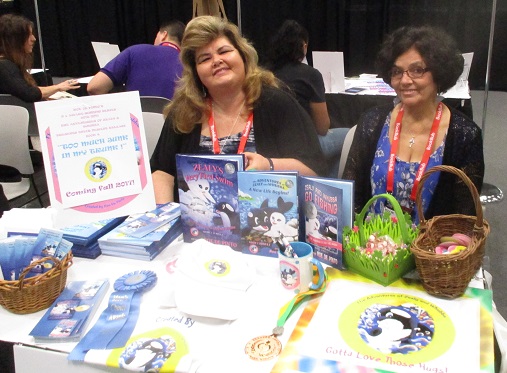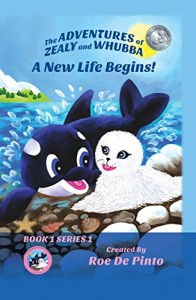 There was a sizable presence of children's authors at the BEA, mostly presenting brightly illustrated books with a learning message, but some of them deserved special attention on our part because of their high quality of content or presentation.  Roe De Pinto's series of books on Zealy, a little seal pup with sparkly eyes and beautiful, silky white fur, and Whubba, a precious baby orca whale, are visually pleasing and teach about friendship among different individuals. These are books to be praised for their sturdiness, an advantage for early readers, besides their content. A 'bravo' for the author's as well as the publisher's choices.
A really great visual experience can be lived by your children turning the page so The Adventures Of Cloud Girl, a smart view of a girl's vision of the ever-changing images that can be found in clouds, when she lets her fantasy run wild… The illustrations are sweet and extremely well-conceived and drawn (Dael Oates and Stephen Beck, the authors and illustrators, are also professional cartoonists), making this a great choice for a young child…
James McNally's two books, Of Ducks, Dogs And Children and The Shepherds' Story, are marvelous gems of children's books, with great stories, illustrations and moral teachings.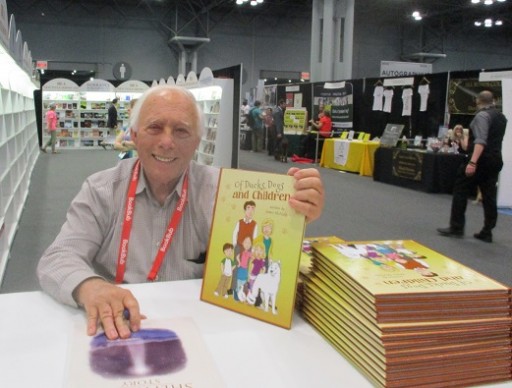 Aimed at people who want to improve both their career chances and their life, Take Charge Of Your View, Career Advice You Won't Get From Your Boss is a brilliant manual that can really be useful if followed attentively. In it, Lisa Prior will teach you how to develop new skills for career and life, analyze various aspects of your life and behavior, and how to pitch to your boss without creating a confrontation. Charts, lists of useful tools, and plenty of examples enhance the book and make it even more enticing.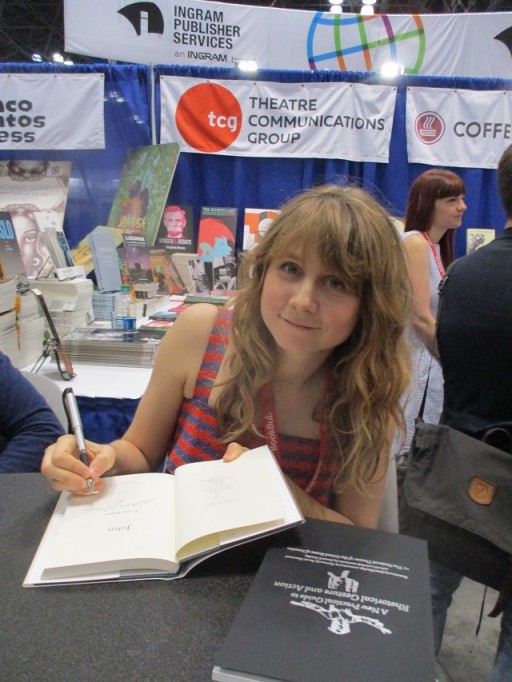 A superb work of drama, Annie Baker's John is a play that received its Off-Broadway world premiere at The Pershing Square Signature Center in New York City. Theater lovers have now the opportunity to purchase the book with the play by this awarded playwright.
There were two books that touched me deeply for their content and the courage of their writers in approaching the subject. The first, Sleepwalker by Kathleen Frazier, is a compelling tale of the author's terrifying experience with her somnambulism and her long travel to achieve freedom from this condition. Ms. Frazier bluntly describes her struggles, attempts and failures to find a solution and the final epiphany that brought her recovery from being a sleepwalker.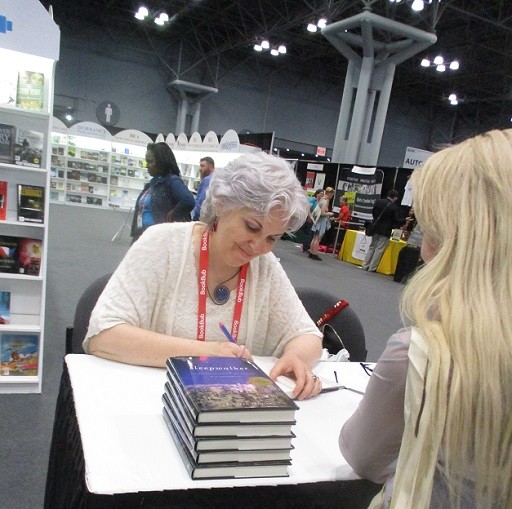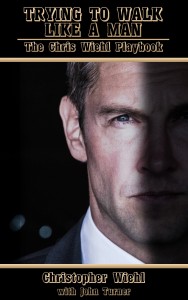 Trying To Walk Like A Man, The Chris Wiehl Playbook is a wonderful autobiography by the actor/ filmmaker Chris Wiehl, written with ex-actor/writer John Turner; it has sensitivity, honesty and a true account of overcoming apparently unsurmountable difficulties that will grab the heart of the reader and will keep it prisoner until the end. In it, the author gets a brain tumor removed, leaving him partially deaf. It's not only a story of a man prevailing over the aftereffects of a brain tumor, though, but it's in reality two stories, one of them unwritten in this book: John Turner was also an actor when he was brutally assaulted and left with traumatic brain injury. After that incident, John no longer had the capabilities to perform, so he established a career as a writer.
Their book is therefore more meaningful because of the experience that Mr. Turner had, which allows him to capture Christopher Wiehl's true feelings and passed them to the reader fully unaltered.