EXCLUSIVE INTERVIEW WITH VINCENT PIAZZA.
HBO recently announced that it was closing down Boardwalk Empire, its tribute to Prohibition-era Atlantic City, making this upcoming fifth season its last; the show will be sorely missed by its fans. Vincent Piazza, who is a series regular on Boardwalk Empire as real life Italian mobster Charlie Lucky Luciano, has kindly agreed on an interview with our magazine.
Vincent Piazza was born and raised in Queens, New York. His father is Italian, having immigrated to the U.S. in the early 1960s. Piazza played Division I ice hockey for Villanova University in Pennsylvania, until a shoulder injury forced him to quit playing and leave the university. His ending in hockey brought him to a career in acting.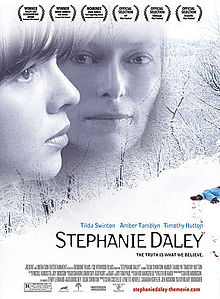 He appeared in various New York Off Broadway productions (Baby Steps, A Match Made in Manhattan and Much Ado About Nothing among them), after which he made his feature film debut in 2006 with Stephanie Daley, followed by a series of successful movies (Rocket Science, Goodbye Baby, Tie a Yellow Ribbon, Apology, Assassination of a High School President).
Piazza has appeared in three episodes of the television series The Sopranos, as well as guest-starring in an episode of Law & Order, before he landed the recurring role of Tony in Rescue Me's fourth season.
In 2013 Piazza took the role of Tommy DeVito, one of the founding members of the band The Four Seasons, in the Clint Eastwood directed adaptation of the Broadway musical Jersey Boys.
L'IDEA: You have recently played two very different Italian Americans roles: the singer Tommy DeVito from The Four Seasons in the movie Jersey Boys, and Lucky Luciano in Boardwalk Empire.  How much did your own New Yorker and Italian American background help you in portraying these characters?
VINCENT PIAZZA:I think some of my own heritage, along with growing up a New Yorker, was a big help in understanding where these characters might be coming from. I grew up around a number of people from Italy that searched for an identity here in the United States. These characters just went about it in very different ways.
L'IDEA: Being that you were the only actor in the movie version of Jersey Boys who was not an original member of the Broadway cast, was preparing for this movie a big challenge?
VINCENT PIAZZA:It was a great challenge to overcome. I had to work hard on the singing, dancing and guitar so I could get to a place where I could fit in with the guys. Ultimately I was in great hands, so they gave me a lot of confidence in the process.
L'IDEA: You worked with the legendary Clint Eastwood; how was it?
VINCENT PIAZZA:It was an experience I'll always have with me. I learned quite a bit working with him and hope to carry that forward throughout my career. He's a very generous man.
L'IDEA: Did you get to meet the remaining members of the Four Seasons? If so, how were they?
VINCENT PIAZZA:Of the original Four Seasons, I only met Mr. Valli on the set of Jersey Boys. I really enjoyed the time I got to spend with him. He has a great sense of humor, so we had fun.
L'IDEA: Boardwalk Empire is starting a new season and you are back with the infamous Charles Lucky Luciano. His history within Cosa Nostra was unmatched, even by Al Capone, and he is considered the father of modern crime in United States, an ominous title. How do you feel about this character? Has it been hard to characterize such an important personality of the crime world?
VINCENT PIAZZA:I've always felt fortunate to get to portray such a famous historical figure. He obviously was involved in plenty of criminal activity but I was really interested in his hunger. He ran a marathon where most of these guys sprinted. It definitely has been a fun challenge to work on in the world of Boardwalk Empire.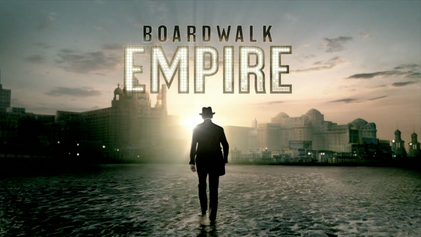 L'IDEA: Could you describe the difference in experience in working on Boardwalk Empire versus The Sopranos?
VINCENT PIAZZA:Very different experiences for me as an actor. The characters are worlds apart. When I was lucky enough to be a guest on The Sopranos, it was well into its run and it really felt like stepping into the Soprano's home. With Boardwalk, I've been on it from the beginning so I've gotten to know many of the people quite well. Sad to see it end in that way.
L'IDEA: Will this season of Boardwalk Empire bring forth new shocks?
VINCENT PIAZZA:Yes! I think there's so much happening in this final season. And now that it's ending, each episode feels like a finale in some ways.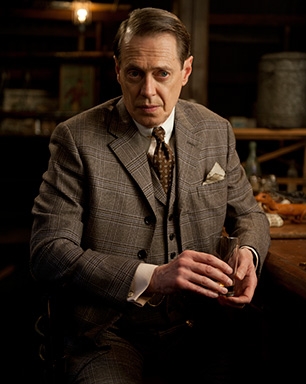 L'IDEA: How is it working with Steve Buscemi? Is he as great as a guy as everyone says? Did he mentor you at all?
VINCENT PIAZZA:He's a wonderful guy and a great leader on the show! Every time I get to work with him it's always fun. We have some good laughs.
L'IDEA: You have appeared in many TV series, besides Boardwalk Empire and The Sopranos, and in quite a few movies. In your opinion, how dissimilar and alike are these two worlds?
VINCENT PIAZZA:I think TV and film are as different as they are similar. As an actor, TV requires a different kind of patience, trust and endurance. Because movies tell a finite story, in some ways (the preparation being one) it may have more in common with the theatre.
L'IDEA: Do you have any new projects in the making for the near future? 
VINCENT PIAZZA:I'm spending most of my free time now writing a few ideas that I hope to see come to life in the future. It's been a bountiful few years so when Boardwalk winds down, I'll take some time to digest.