A review by Tiziano Thomas Dossena
The world of "Berlin Triptych" is a particular one in which the reader enters in silence as if he were entering a mystical place, and in which he experiences sensations that replicate those experienced by Marina Agostinacchio in her visit to the Jewish Museum in Berlin. The poet experiences strong sensations, mentally reliving the horrible days of that not-so-distant historical period in which the Holocaust took place. The verses are contained but precise and effective in transposing these deep emotions to the reader, right from the first impact, that is, the entrance to the Museum ( from Jüdisches Museum):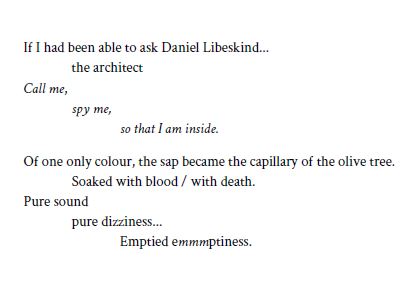 After reading the first verses, we realize even more that completing the book will be a unique experience and certainly very different from the usual reading of a book of poems. Reading the Berlin Triptych is a bit like visiting that Berlin Museum that so impressed the poet. The reader does not come out unscathed but is spiritually tested and aware of both the poet's emotions and what she saw. One cannot certainly remain indifferent to these verses (from The Tower of the Holocaust):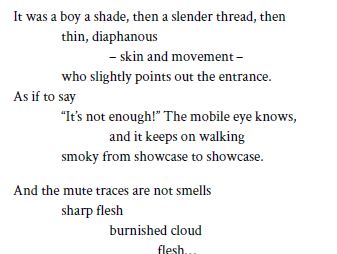 The powerful images of Elena Candeo and Paola Munari also help to keep the same mood throughout the reading process.
Arriving at the end of the book you will realize that it must be reread, perhaps several times, to fully understand the expressive nuances of the poet in this magnificent book of poetry that stands out for the originality of the subject, the aesthetic beauty of the volume, and of course for the lyrical and emotional intensity of the verses.
Praise goes to the translator Anna Rossi (the book is in Italian and English) for her ability to transpose the meaning of the verses without losing the proper rhythm of the poems.
PUBLISHED BY: Idea Graphics LLC
IMPRINT: Idea Press
ISBN# 978-1-948651-23-3
LIBRARY OF CONGRESS # 2019934665
PAPERBACK
LANGUAGE:  Italian/English
PRICE: $13.00  
The book is also available on Amazon.com