Young Inventors' were once again given the opportunity to shine at the 2017 Garibaldi-Meucci Museum's Antonio Meucci Young Inventors' Competition.
Ten years ago, the competition was introduced by a friend and educator of the museum, the late Dr. Janet Grillo. This year, Dr. Grillo's sister, Mrs. Elaine Ferrara acted as one of the judges, along with Dr. Tom Petrone, Mr. Frank Cicero and Mr. Anthony Simonetti. The competition was held at Staten Island Technical High School, to accommodate our 14  semi-finalists and their families. Because of generous funding by the Lois and Richard Nicotra Foundation and Carol and Rocco Berardi, creative students received prizes ranging from Target gift cards to $200.oo cash and family and friends were treated to a lovely luncheon. In addition, each student received a gratis family membership to the Garibaldi Meucci Museum, certificates of achievement from Senator Andrew Lanza's office, Councilman Brorrelli's office and Borough President Oddos' office. Teachers and principals attended the special event as well.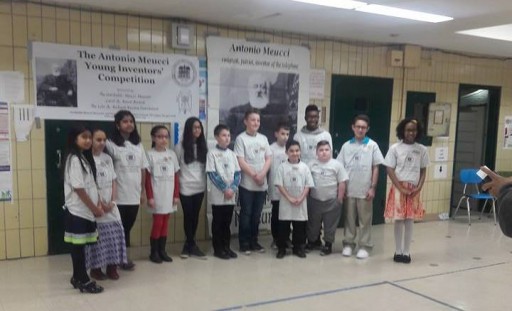 Every year, hundreds of students from New York City participate and compete for the honor of best inventions. This year's semi-finalists hailed from Brooklyn, Queens and Staten Island.
First place for grades third through fifth went to Kassidy Jarrett who created the "Twist and Turn Gumball Machine."
"It was fun and I like bubble gum," said Jarrett, a fourth-grade student at P.S. 176 in Queens, noting she made her invention using all recycled objects.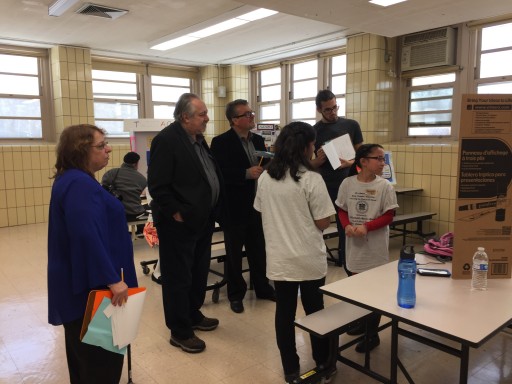 Noah Lorczak   received top honors in the 6, 7 and 8th grade category. The Sacred Heart School of Staten Island student created a "The Cereal Spout," a simple, practical device!
Marianna Randazzo, the Director of School Programs and contest coordinator stressed the fact that Antonio Meucci was not only a brilliant inventor but a humanitarian as well. Many of his inventions were to improve quality of life as was the case with his water purifying systems and dripless candles. She also wanted the students to understand that Meucci was not a quitter no matter how bad things got for him and his family.