di Marina Landolfi
Il festival si svolge a settembre: nel capoluogo lombardo dal 10 al 18  e in quello veneto dal 17 al 25. E' incentrato sul vetro industriale e artistico e propone spettacoli, mostre e laboratori per un pubblico di tutte le età
Per il 2022, anno indicato dalle Nazioni Unite come International year of glass (IYoG 2022), si terrà in Italia il festival "The Italian glass weeks", promosso da The Venice Glass Week e Vision Milan Glass Week, che avrà due location: Milano,  dal 10 al 18 settembre, con un programma dedicato in prevalenza al vetro industriale e al design; Venezia, dal 17 al 25 settembre 2022, con un focus sul  vetro artistico. Il fil rouge della manifestazione lega tecnologia e arte nel trattare il vetro italiano e inserirlo nella filiera internazionale. In programma mostre, spettacoli, workshop, visite guidate e laboratori per un pubblico di tutte le età. A Milano gli industriali del settore organizzano Vitrum, il salone internazionale della tecnologia e dei macchinari per la lavorazione del vetro. Venezia propone l'evento con appuntamenti diffusi che si svolgono tra centro storico e isole veneziane, soprattutto alle fornaci di Murano, dove si lavora il vetro artistico conosciuto in tutto il mondo.
Il vetro, materiale complesso, riciclabile praticamente all'infinito e di vasta applicazione non solo nella vita quotidiana ma anche nella tecnologia e nell'arte, è parte della vita umana da oltre 3.000 anni: dalle perline, simbolo di agiatezza e scambio fin dai tempi dell'Età del bronzo ai contenitori per unguenti nel periodo XVI-XV a.C., dai microscopi del XVI-XVII, in campo medico e agricolo fino ai sottili vetri che si usano nei nostri telefoni cellulari.
Nel maggio 2021, sostenuta da oltre 1.000 enti, tra cui musei, aziende e associazioni scientifiche, l'Assemblea generale delle Nazioni Unite ha approvato la risoluzione che dichiara il 2022 IYoG . [Almanacco della Scienza N 11, 2022]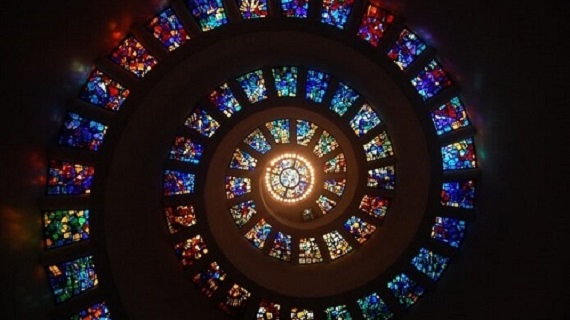 ---
In occasione della prima edizione della Vision Milan Glass Week la Fondazione dell'Ordine degli Architetti di Milano promuove due nuovi itinerari gratuiti sulla "Milano di vetro".
L'appuntamento è per martedì 5 e venerdì 8 ottobre, dalle 15.00 alle 18.00: accompagnati da Maria Vittoria Capitanucci – storica e critica dell'architettura, si visiteranno alcuni edifici che nella Milano moderna e contemporanea esprimono un uso raffinato del vetro, esaltandone le potenzialità tecniche, estetiche, compositive e ambientali.
Nella prima giornata si andrà alla riscoperta delle architetture simbolo della Milano nuova, dalla Unicredit Tower in piazza Gae Aulenti alle tre torri Allianz, Generali e PWC a CityLife; la seconda giornata inizia invece con la visita agli iconici edifici di vetro realizzati nella seconda metà del novecento nel quartiere Centro Direzionale di Milano – Grattacielo Pirelli, Palazzo Galbani, Torre Galfa – per poi proseguire con i più recenti uffici Saurberuch+Hutton e MAC9 Zurich Insurance in zona Maciachini. Gli edifici saranno visitati dall'esterno, e nelle parti comuni esterne, dove presenti.
ITINERARIO 1
5 ottobre 2021, dalle 15.00 alle 18.00
Partenza ore 15.00 da Piazza Gae Aulenti
. Unicredit Tower, Cesar Pelli (2009-2012)
. Spostamento in metro verso CityLife
.Allianz Tower, Andrea Maffei, Arata Isozaki (2012-2015)
.Generali Tower, Zaha Hadid (2014-2017)
.PWC Tower, Daniel Libeskind (2016-2021)
ITINERARIO 2
8 ottobre 2021, dalle 15.00 alle 18.00
Partenza ore 15.00 da Piazza Gae Aulenti
.Grattacielo Pirelli, Gio Ponti (1952-1961)
.Palazzo Galbani, fratelli Soncini (1956-1959)
.Torre Galfa, Melchiorre Bega (1956-1959)
Spostamento in metro verso Maciachini
.MAC 567, Saurberuch+Hutton (2010)
.MAC 9 Zurich Insurance Headquarters, Scandurrastudio (2009)
Le visite guidate sono GRATUITE. OBBLIGATORIA PRENOTAZIONE: qui per prenotare