SAN GENNARO FESTIVAL Interviews by Viola Manuela Ceccarini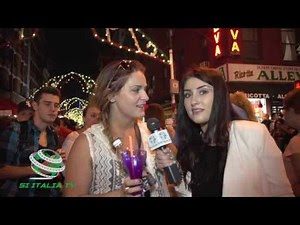 For over ninety years, the NYC Feast of San Gennaro has been celebrating the legacy and traditions of the early Italian immigrants who called New York City's Little Italy neighborhood home.
New York City's most popular Italian-American party fills the streets of Little Italy through September 25, honoring the Patron Saint of Naples. Festival goers can enjoy a variety of attractions including live musical performances, an assortment of delectable authentic Italian cuisine cannoli and meatball eating contests and various parades and processions.
Founders of the festival created the event to share the rich heritage of the Italian-American community with the rest of the city.
I have been invited as special guests on the Italian web radio station : Radio Nuova York, which was streaming live from the Festival, always reaching out to their loyal listeners.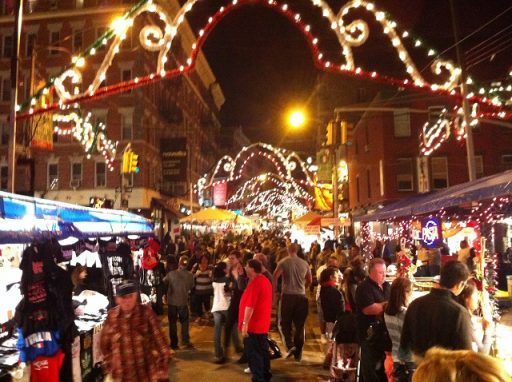 The 11th days celebration has grown from a one-day, one-block party in 1926 to an extravaganza for 1 million visitors with two events each day. Find all the food and fun on Mulberry street between Houston Street and Canal Street, from 11:30 a.m to 11 p.m. on weeknights and midnight on Fridays and Saturdays.